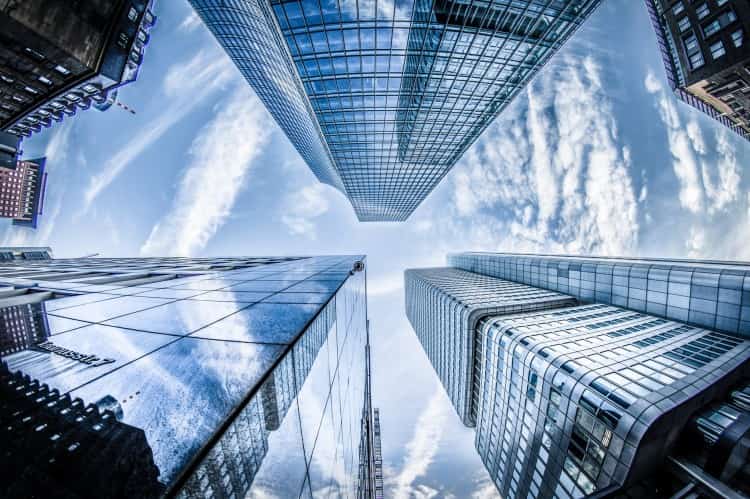 Using Plexiglas in commercial buildings has become a   popular trend among property owners. They are used diversely in the construction of architectural features and facilities that leave your office or other commercial buildings looking contemporary. Most architectural structures have clear plexiglass sheets used in the construction of skylights, solar panels or even doors and windows. Buildings that have windows made from Plexiglas tend to be more attractive and unique.  Being creative and innovative about how to use the plexiglass sheets in commercial buildings can help to make the architectural structures interesting in the long run. If you are looking for modern ideas on how to use these sheets for commercial buildings that will transform them to look more modern, reading this article will give you sufficient ideas about the top 5 trends.
Commercial windows and doors
Having windows and doors that are made of glass makes your property look stunning and unique. This is one of the popular trends that have been used in the modern construction industry by commercial building owners. The Clear Plexiglas Sheets have replaced the traditional standard glass so that there is improved security within buildings. Compared to the traditional standard glass used for the construction of windows, Clear Plexiglas Sheets are cheaper, and you can afford them if you are working with a tight budget. Also, Clear Plexiglas Sheets are not easily shattered and are scratch resistant which makes them safer and more popular for the commercial buildings. With Plexiglas used to make your commercial windows and doors, you will not need to worry about the glass accidentally causing injury to the users. Mostly it is preferred for the front doors and windows. If you are working with a tight budget, you may consider using these sheets instead of the conventional standard glass.
Secure facilities
The feature of Plexiglas sheets that make them usable in commercial buildings is the high level of security that it offers. The resistance to abrasion also makes it durable and can be used in government and public facilities. For instance, they can be used in banking halls and detention centers. They are cost effective, durable and also not easy to beak. Public automated Teller machines (ATMs) are also made from Plexiglas Sheets so that there is a high level of security. If you are in a public facility and would like to improve the level of security while also maintaining elegance, you can look for Plexiglas for sale from glass vendors near you.
Solar panels
Having solar panels in commercial buildings can be essential in saving on electricity costs. Most office and commercial building owners utilize Plexiglas Sheets in the construction of solar panels which can be used in the supply of electricity for many buildings. The advantage of using the Plexiglas Sheets for the solar panels is that they allow a lot of light to pass through them making the solar panels to trap as much solar energy as possible. This energy can than then be stored and used in the future. This is more preferred compared to the tempered glass which has poor clarity and not more resistant to harsh weather. If you need to include solar panels in your commercial building, you need to look for Plexiglas for sale and have it cut to shapes that can help you construct the solar panels. This can be utilized especially if you are engaging in personal projects.
Modern skylights
Skylights in modern architectural structures make them look unique and attractive. Skylights are included to allow sufficient light into your working space within commercial buildings. Using Plexiglass sheets for the skylights saves you on costs and ensures that your solar panels are durable. This is because they are resistant to wear and tear and they also allow enough light to enter into your commercial building. Having natural lighting within your home is more cost effective than the artificial lighting which will have recurrent costs. This is highly expensive if you have a large commercial building that needs a lot of natural lighting.
Clear Plexiglas boards
Having glass boards in your office or any commercial building will help you to improve your image to visitors and clients.   This is a modern idea that has been utilized within commercial buildings to make them more modernized. Glass boards are useful in presentations and they are easily cleaned. Since the Clear Plexiglass Sheets is resistant to scratching and other forms of abrasion, it would be the best fit for the glass boards in your commercial space. Looking for the plexiglass for sale from glass sops near you can help you to create a glass board that will transform your office space. If you are a DIY person, you should also consider getting the right tools to cut these Sheets when doing your projects.