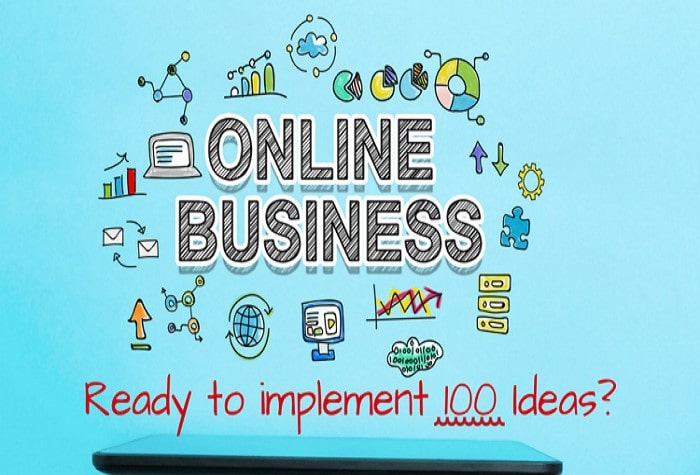 One of the major things that Covid-19 has taught us is that the market around us that seems so strong is also a very volatile one and to have something more substantial is one of the ways we can see this pandemic out.
As we accept the new normal a lot of the things that once were will fade away and several will pave the way for a future that seems even faster than before.
As we observe classical business models fail during this time but we have also seen online business take their place and grow overnight.
Platforms like Netflix, Amazon and Google are enjoying most of the market reception where other stronger businesses have suffered. It is not because these entities are huge but the fact that during this lockdown people have witnessed alternate ways to earn money.
And this is because the world is moving towards a smarter and a digitized architecture where the audience never sleeps and business never stops.
Secondly, it is mostly believed that to compete in this highly competitive world one needs to have a lot of investment at their disposal but with the tools and information available online one can become their own organization and compete with the big fish out there.
I believe pretty much everyone can start a business but sometimes we don't really know exactly what we can do as there are so many different ways in which one could make money online these days. This is why I thought I might be able to share with you a couple of ideas that are worth your time:
Online Educational Courses
I personally think this is going to be really big in the coming years as there exists a big movement towards self-education as people are more focused with learning things online rather than going through the traditional route of going to high-school and college.
There is also a boom with people wanting to learn specific skills and tools in order to augment their professional experience and are even offering money to learn from quick access courses. This is a great way even if you haven't built a great audience to make a fair bit of income from it.
So all you need to do is make a course on something that you are really interested in, you can film it edit it and add all the learning resources and be done in around 4-5 days. With the free editing software and tools available, not only this all the shooting can also be done with medium range smartphones there is no limit to the ways in which you could make it educational.
You can monetize this by selling it on your website so you can easily get a Shopify portal, signing up that that is around $30 a month. One can go to teachable.com and make your course available for download, this website is a fantastic professional and education resource where people are always looking to train themselves in numerous disciplines.
Then you can also look to sell it in online course marketplaces like udemy.com, skillshare.com, and many others. The way that these works is by picking your own niche and editing your courses. Remember, people like to pay for these because they can get information easily so make the videos educational and give the people what they are looking for.
Once you gain repute then there are a lot of different growth options like building and application API and monetize it from there.
Think YouTube
The next little business I recon you could start is having your own YouTube channel, now when I say this this might sound cliché but there is no amount to the content that you can share to your audience. There are so many ways in which one can make money off of YouTube but the best way is to just get started.
This seem like a very saturated platform these days but this doesn't really matter, there are so many people watching YouTube that even if you are a little scared about starting it is totally the time to start. So what are you going to make videos about?
Again this is the same as the idea shared before, the videos can be about anything that you are interested in. Obviously there is no point sharing content that you yourself are not inspired by, there are a lot of examples where people share content and in the process make their channel more professional.
Let's take the example of a channel about gaming; the main focus here is game walkthroughs and time in which the content is being delivered. But then it is also about the playing style of the player, secondary are the promotions through game news and demos shared by big game development companies, so there are a lot of directions this can go into.
When it comes to starting a YouTube channel think about what do you like to talk about personally, what your hobbies are, what is the thing you have the most knowledge about and even the things that you like to learn about along the way, then options are unlimited. If you like a certain niche the possibility is that there thousands of people in the world searching for similar content.
This is definitely a great way to build a little bit of a platform if you are selling your product on other online shopping portals like Etsy.com. If you are selling candles one can consider making YouTube page about candle making and simultaneously sell your candles through the platform as well.
If you know how to use the linking game properly you can link to other business accessories as well making it a network around your brand.
So, YouTube is a place where a lot of things are possible, all you need to know is what your audience is looking for and what is the best way in which you can provide them with that.
Thoughts!
Moreover, you can consult top digital marketing blogs and tech platforms on how to start a business with minimum investment.
The idea is to expel creativity and execution with little time and monetary investment, and the above ideas are surely going to help you in establishing a sound online startup in any industry.
Author Bio!
Sami is a Digital Marketing Strategist at CMOLDS mobile game development company in the US. Having worked on multiple online brands throughout his career with an expertise in content marketing, email marketing, lead generation, and conversion rate optimization.