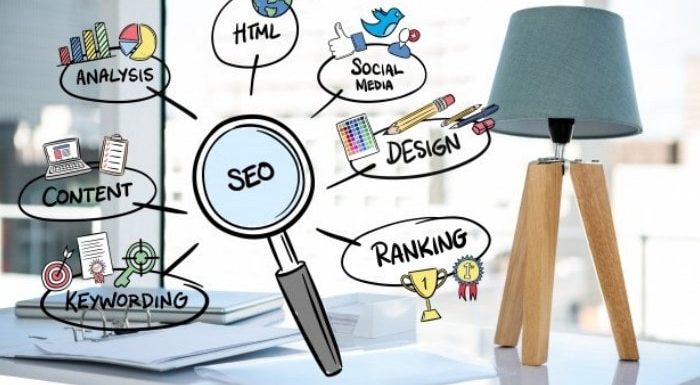 Do you find it difficult to keep up with the rapid evolution of SEO tactics? Please know that this is not the only thing that is going through your mind. Due to simple changes in the internet, it is becoming more difficult to compete in the market. It's getting more difficult to build an audience organically. Traditional marketing methods were quite successful in the past, but they no longer are. Marketing requires the use of a few search engine optimisation techniques.
It is possible to hire a full-time marketing staff from certain businesses. You can get your desired outcomes this way. This is a well-known fact about SEO company. Using these firms is a great advantage to you.
If you're wondering how you'll learn all the best SEO techniques to boost your internet marketing, here's a helpful answer: Here, you're at the correct spot, our readers. We'll go through all of the SEO techniques you may use to boost your online presence. Let's get started, then. These are the tactics we'll go through next.
Analytics
Your content's high quality
Freebies
Headings should be consistent across all pages.
Quest Posting
Optimise your website for mobile devices.
SEO for local businesses
Analytics
Interpretation, discovery, processing, and systematic analysis of data are all part of the process of analytical work. Your site's analytics provide you with a clear picture of your site's performance and the areas that require improvement. Once you identify an area that needs improvement, don't waste more time on it. All of your website's data and stats may be seen in
Google Analytics. 
Using the metrics, you'll be able to figure out what your site's best techniques are; strive to apply them on every page. Also, if a strategy isn't working for you, don't hold on to it any longer and switch to a more successful one.
Make sure your website goes through testing and trials if you want to succeed online. Analytical findings will be available to you for all of your tests. Here, you may discover the most efficient methods for your situation. You'll notice results as soon as you start using them on your website.
Your Content's Quality
Quality content is the foundation of every successful website. If your website has the same material as everyone else's, how can you stand out from the crowd? Make an effort to fill your website with interesting, original, and high-quality material. Make use of current lingo. Prioritise the most important and second-most important terms. Update your website's material at least once every month.
The information you provide must be both interesting and useful to your readers. Please respond to the questions of your audience. As a result, your company's name and reputation are elevated.
All of your services must be of the utmost quality and effectiveness. To ensure the usability of your website, all of its features should be easily accessible. The user is more likely to remain on your site because of these features.
Freebies
Search engine optimisation is one of the most efficient ways to boost your website's traffic. However, it is often disregarded. In order to have a large number of people visiting your site regularly, you should give it some thought and go to work right away. All of your website's freebies, such as eBooks, courses, videos, and tutorials, pique the interest of your target audience. People prefer to use the free resources readily accessible to them instead of paying for them. Link all these free resources to SEO so that people may easily locate your website. You'll notice an increase in traffic if you use this method.
Create Clear Headings
Making proper and clear headlines will help your website's visitors have a better experience. It facilitates the process of reading and comprehending the material.
It is not easy to draw in new visitors to a text-only website. Breaking your text into correct headers and subheadings is one option. Try to use H1, H2, and H3 as headers.
In addition, every word of your essay should be carefully crafted and well-aligned. All of the most important elements should be in bold. All the lists may be numbered as well. Try to include keywords in your writing organically. Taking all of these modest measures can go a long way toward promoting your company.
Quest Posting
If you want to give your website a new look, you could try publishing quests. Quest publishing exposes you to a new group of people. It's a way to boost your social media following. You should work with professionals in your field and other company owners to get the best advice possible. It will help you get new customers. It maintains your website up-to-date and more prestigious. Quest posting has both advantages and disadvantages. You'll gain more visitors, and you'll be able to build relationships with other professionals in your area as a result.
Consider the needs of mobile users.
Your website should be accessible on both a computer and a mobile device. Today, most individuals rely on their mobile devices for almost all daily tasks. 'Mobile-friendly Content may reach a much larger audience. Mobile optimisation becomes more important if your consumer prefers to use a mobile device instead of a desktop computer. Losing your readers or users is the last thing you need. In other words, optimise your website for all devices right away so that your users don't have to worry about it.
Focus on the People You're Trying to Reach
People's preferences and the Google algorithm both evolve at a breakneck pace. First and foremost, you need to know what your audience wants. Look for the most popular topics and include them on your website.
Keywords alone aren't enough; context is essential. Determine your audience's age and gender before developing content. Your audience will be more interested if you consider their language, interests, and other factors while selecting a subject.
SEO for local businesses
On a local level, some firms succeed. People are more likely to shop at stores close to where they're going. It boosts their confidence in the company. As a result, local SEO may help your company.
All in All conclusion is must-
Make sure your website is optimised for Google Maps so that your customers can locate you. Customers in your area would appreciate your accessibility.