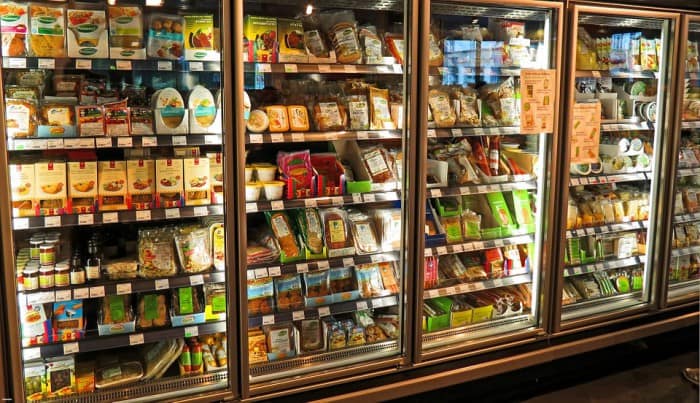 Refrigeration units in hotels, hospitals and food outlets are easily one of the highest consumers of energy in these commercial premises. Not surprising when you consider the job of work they have to do to maintain food at the optimum temperature in a busy catering environment, which can be hot and humid. Opening and closing of doors to retrieve or store food means that these items have to work consistently to maintain the required temperature which uses up energy.
However, there some simple hints and tips that, by making operational changes and improving on cleaning and maintenance, will lead to reduced energy usage for your commercial fridge. On sale guidance from commercial refrigeration experts is also another source of helpful advice with regard to improving fridge efficiency as well.
Cleaning the coils and fan
It is very important that the areas around the external evaporation and condensing coils are kept clear. Any contaminants or dirt on the coils will decrease their efficiency. They have to work doubly hard to maintain the cool air inside the refrigeration unit, expending more energy in the process. Make sure you carry out a regular visual check on a weekly basis to ensure nothing is stopping air from getting to this part of the unit.  The fan blades can also become clogged with grease and dirt from the atmosphere, and the debris causes the fan to slow down the motor. The unit motor will try to maintain the optimum speed but expends more energy doing so. Once a month, give the coils a clean using a condenser coil cleaner. If you are not sure what to do, speak to a professional who dealt with your commercial fridge on sale and they can come in and give the unit a thorough clean.
Use LED lighting
LED lighting is one of the most energy efficient forms of lighting on the market today and worth using in your restaurant or food business as well as in your refrigeration unit. They don't give off as much heat as other forms of lighting (which stops the fridge working overtime to keep the temperature level correct) and they also work well in colder environments. It is worth checking with your refrigeration specialists, when replacing old stock, if the units are fitted with LED or have them out to change the lighting in the current unit.
Cover display cases
If you use open case refrigerated display units for displaying your food or produce, they are very good at showcasing food, but they will use up energy. In order to increase their efficiency, keep them covered once you have closed up for the day. The cool air then remains trapped inside so that the case is not using up more energy and running at full capacity when it is not required.
Carry out regular maintenance
Keeping the unit in top condition not only will help reduce energy bills but ensure that your commercial fridge has a longer life cycle. Before looking at buying a commercial fridge on sale, speak to the professional refrigeration company about what regular checks you can undertake and the length of time needed between services. Usually, you can carry out regular visual checks on door seals and hinges to make sure they are fitting properly.
Keeping the unit properly sealed holds in the cool air so the unit runs properly, without having to expend additional energy getting everything to the right temperature. If there any cracks in the door gaskets, get them replaced as soon as possible.
Keep the air circulating around the unit as well, so make sure that you do not place the unit close to the wall or in a very tight space. Not only will this make things difficult when it comes to cleaning out the dust and debris, but it will block air getting to the appliance. Once this happens the refrigeration unit will start to heat up, then the condensers work twice as hard to cool everything down and the efficiency of the unit is decreased.
Turn off door heaters
Door heaters should only be switched on, if you are getting water dripping from the front and a build-up of frost on the doors. If you cannot see frost build up, then turn off the door heaters as they will be using electricity that is not required. You can always switch them back on again if some frost does appear.
Don't overstock the unit
Make sure that you clean out and rotate your stock on a regular basis and check that the shelves or storage units are not crammed full. The air in the refrigeration unit needs to be able to get around all the food products so that they are chilled and cooled to the optimum temperature. Overstocking the unit may feel as though you are making the most of the space, but you need to have enough space to allow the cool air to circulate properly. Food may not be properly chilled all the way through, and any temperature rise causes bacteria to multiply,resulting in spoiled products that are unsafe to eat.
Finally, make sure that before purchasing a commercial refrigeration unit, you check out the energy ratings for each appliance. Buying a unit with low energy usage will help save money in the long run, particularly if you ensure you clean and maintain it properly and it will provide a high quality of service for a longer period of time.