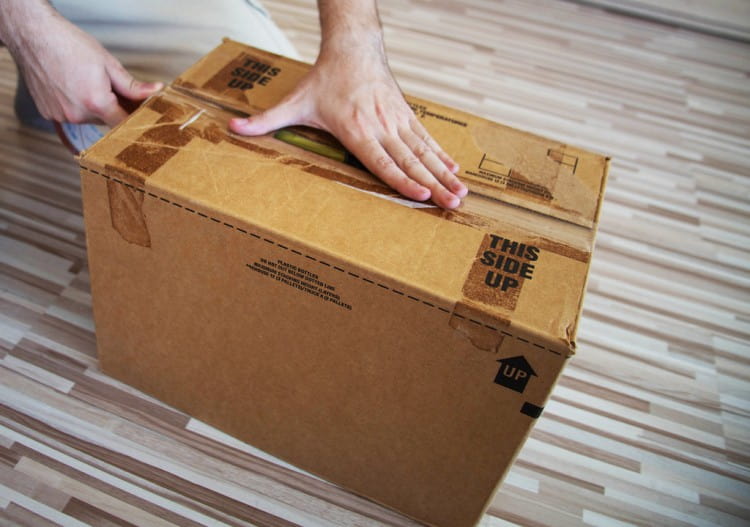 Relocating is rarely a stress-free experience – whether you're moving into a new home or a new office space, across town or even to a new country. Here we take a look at a few tips and handy hints from the experts to make the process as painless as possible!
Put together a rough schedule and time frame  
Whether you're moving homes or offices, leaving everything to the last minute is never a good idea. Plan a schedule of when you need to have each room, office or department packed up by, and stick to it religiously – leaving only the very essentials to pack up on the day of the move itself. The earlier you start, the more time you'll have available should you run into hurdles – such as discovering you're going to need a whole lot more boxes than you expected, or that you have lots of items you'd be better off selling, donating or recycling. Speaking of which…
For long-distance moves, downscale and travel as light as possible
When you have time to do it right, moving can be an excellent opportunity to get rid of the things you just don't use, need or want anymore. If you're relocating a long distance, this is also an excellent way to cut down on costs, as you won't be paying to transport excess 'stuff'. If you've got an extra vehicle in the home, for example, now is the perfect chance to partner with a company that will buy your car to sell for you. Moving is never cheap, and this is one way to ensure you've got extra cash on hand. By giving yourself enough time, you'll be able to sell on big ticket items like furniture and office or warehouse equipment and get a fair price for them. Added bonus – less to unpack on the other side!
Think about how you're going to move furniture and equipment in once you get there
If you're moving household contents, printing out a large copy of the floor layout of your new digs, whipping out your measuring tape and experimenting with where you're going to place large items of furniture can actually be pretty fun. Make sure to be accurate though, as you'll want to know beforehand whether that king size bed of yours is actually going to fit in the master bedroom or if you need to make another plan!
The same applies to large desks and filing cabinets in the office space, and large pieces of equipment or shelving in the warehouse environment. Professional movers may or may not be able to assist with particularly heavy or cumbersome items, so it may become clear you'll need to start looking at forklifts for sale in the area before you get there, for example.
Label with as much detail as possible
You may know that you've packed your cutlery in the box the old TV came in, but your movers won't. Make sure there's a clear, easy to understand instruction on which room each box or bag needs to end up in, and if there are breakables inside. If you like, you can make your life easier on the other side by giving each box a number so you know what order to start unpacking in too. Packing clothes on their hangers rather than off can also make your life easier.
As it gets closer to D Day, odds and ends frequently start getting tucked into little gaps in partially filled boxes to save on space, whether they belong together or not. In the madness of the unpacking process, you're not going to be able to remember where absolutely everything is unless it's listed on the outside. The more detail you can provide for yourself and your movers, the better. When moving a very large office, compiling all this information on an easily accessed spreadsheet can come in very handy.
Keep some essential arrival items separate
Remember that you and your staff or family members are going to be pretty knackered after all the moving activity. Having a clean set of clothes and basic toiletries, the kettle and some cups, spoons and glasses packed separately can be a lifesaver for your first night in your new home! In an office setting, you might want to have some snacks, beverages, disposable eating and drinking paraphernalia and perhaps even a bottle of champers ready to round off the first day in your new space!