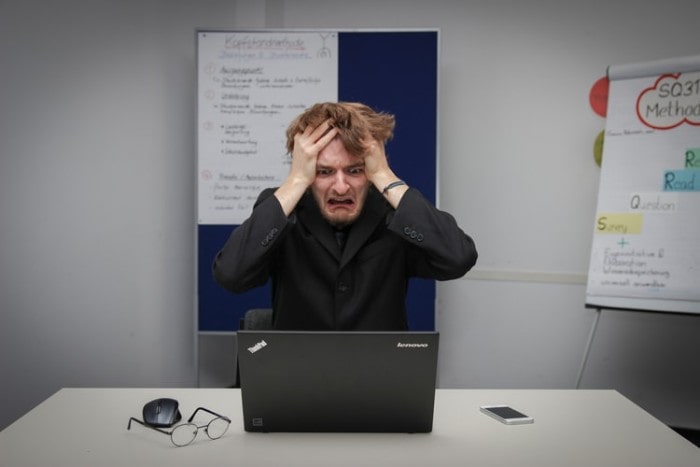 Computer Keeps Freezing Cases
We often notice that many people are complaining about the computer keeping freezing during the usage on internet. For example:
I have used a Dell computer for 3 years without having any problems. Recently, it freezes randomly lasting 3 to 10 minutes. Sometimes, a hard restart can solve it. However,I couldn't restart the computer when it keeps freezing every time. I want to know what the reason is and how to deal with it thoroughly.
This post will conclude the reasons and solutions to computer freezing, as well as method to recover lost data with a professional file recovery program.
Main Reasons for Issue Computer Keeps Freezing
Identifying the actual causes for computer keeping freezing is the precondition of coming up with corresponding solutions. Here are some common reasons for Windows computer freezing.
Reason 1. There Are Too Many Programs Opening
As we know, opening a program will require a certain amount of internal and hardware resources to function. Thus, if you keep multiple programs running simultaneously, the computer might run out of memory or computing power to support them.
Reason 2. Computer Is Overheating
Over heating may slow down a computer,and lead to computer freezing eventually. What's the worse,the integrated circuit may be damaged if the temperature is high enough.
Therefore, make sure putting your computer to a tough surface to keep it vented in order to avoid this problem.
Reason 3. Insufficient RAM
If you have insufficient RAW, computer freezing may happen frequently. Upgrading the RAM and reinstalling system are suggested to solve it.
Reason 4. Drivers Get Corrupted
Outdated or corrupted drivers may lead to your computer keeps freezing, because there is something wrong with the communications between operating system and hardware devices.
To solve it, upgrade the drivers timely. 
Reason 5. Computer Is Invaded by Viruses
Viruses attack may be a reason for computer freezing. It is necessary Install and run antivirus software to kill to viruses regularly.
Reason 6. Use Faulty External Devices
Faulty USB, mouse and keyboard may cause the computer freezing. Try connecting them one by one at a time to find the cause. Or try updating USB device drivers to solvethe computer keeps freezing problem.
Reason 7. Software Errors 
Actually, any third-party software could lead to your computer freezing no matter what the vendors are. Some applications (like game)will take up much memory to attempt to perform actions that system doesn't support. Then the computer may get freezing or hung up.
Updating third-party programs installed on your computer regularly may be helpful.
Except for the reasons above, other reasons also may cause computer to freeze, like corrupted memory card and insufficient disk space. Don't worry even though you have no idea what the cause is. Let's focus on the solutions to computer freezing in the following part.
How to Fix Issue Computer Keeps Freezing
Method 1. Release Disk Space on C Drive
If your C drive is running on low space, your Windows computer may keep freezing because system can't function normally.
Thus, make sure there is enough free disk space on the C drive by deleting the unwanted data or programs on C drive. Or add more free space to the C drive directly by using Partition Wizard.
Method 2. Update Device Drivers
You can make it by using Windows Update.
Right click This PC, and then click Manage. Hit Device Manager.
Open the category that contains the device driver you want to update.
3) Right click the device name and choose Update Driver Software from the menu (for Windows 8/10).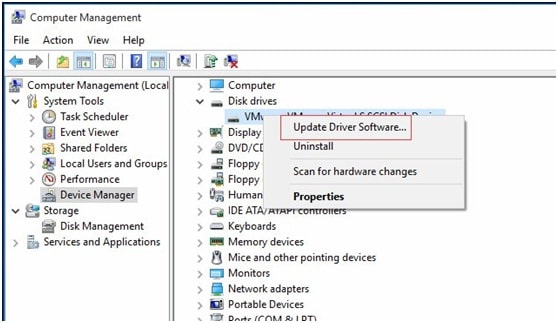 Method 3: Run System File Checker
You can try this method to solve Windows 10 freezing issue In case that system files are corrupted or lost.
Click Start> type cmd in search box> right click Command Prompt and select Run as administrator> type sfc /scan now and hit Enter.
Window will scan system for corrupted files and fix when found. After that, just type exit and press Enter to quit the Command Prompt.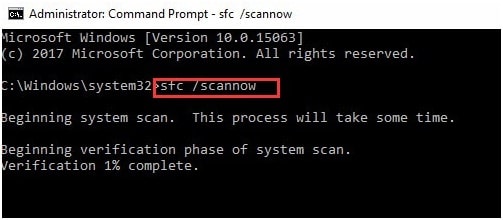 Method 4: Run Windows Memory Check
As memory problem may be a cause for computer freezing, you can try runnig Windows Memory check in the following steps:
1. Press Windows and R Then, type mdsched.exe in the text box. Press Enter.
2. Then, you can see two options. Choose Restart now and check for problems.
Windows will be restarted.You may get this window with the progress of the check.Wait for several minutes until it finishes.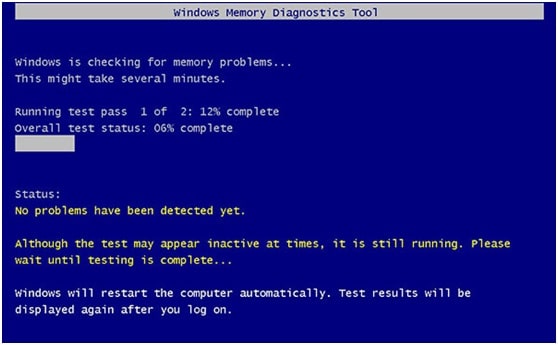 Method 5. Conduct System Restore
If your Windows computer keeps freezing after trying all the solutions shown above, it may get corrupted. Under this circumstance, you can try restoring the operating system.
However, system restore will delete some data on your PC. Please back up the important data in advance.
MiniTool Power Data Recovery, a read-only data recovery program, can help you rescue lost data easily as long asthe computer keeps freezing or not responding.
Here are the detailed steps:
Step 1. Install MiniTool Power Data Recovery Personal Deluxe on the computer that freezes.Launch it, and click Bootable Media.
Step 2. Click Win PE-based media with MiniTool plug-in.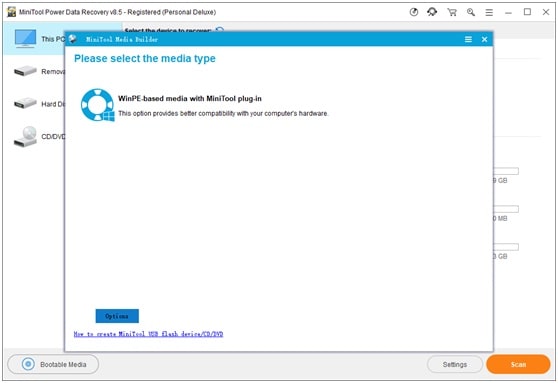 Step 3. Select media destination to create bootable CD or USB drive.
Step 4. Connect the bootable media to the freezing computer that is freezing. Then boot the computer from the bootable drive.
Step 5. Click MiniTool Power Data Recovery and get to its main interface.
Step 6. Select the drive you want to recover and click Scan.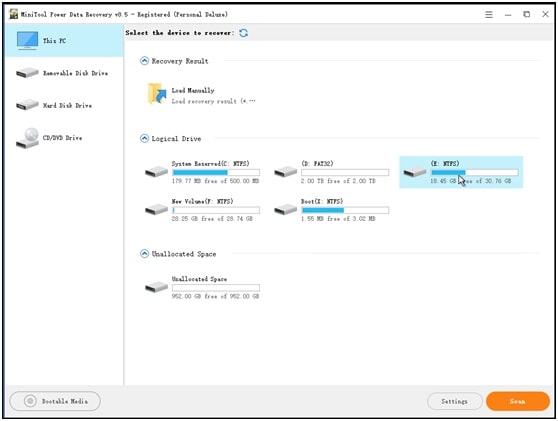 Step 7. Pick out what you need from the scanning results. Then, click Save to specify another safe location (external storage device is recommended).
Pay attention: recovered files should not be saved to the original path. Otherwise, the original data would be overwritten and become unrecoverable. 
After completing data recovery, you can try reinstalling Windows to solve the computer keeps freezing or not responding case.
Conclusion
Do you know what should do when your computer keeps freezing? Try the methods displayed above to deal with the issue.You can download a MiniTool Power Data Recovery to restore data lost unexpectedly.
You are welcome to share your good ideas if you have other solutions about this topic. We appreciate your advice really.
Author Bio:
Cassie, an editor works in MiniTool Solutions Ltd, which is a dedicated software development company. With over 4-year writing experience, she mainly writes article about files recovery and disk management. In spare time, she enjoys fishing, cooking and watching movies.