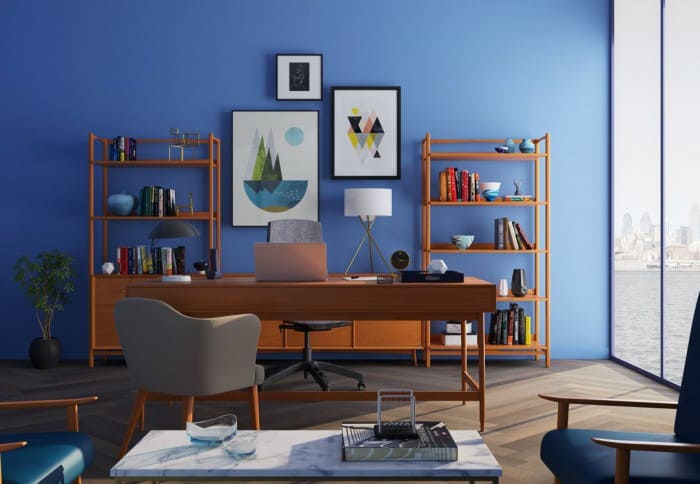 Our living spaces are a reflection of our personalities. The way we keep or maintain our places say a lot about us. This is why our mothers always told us to keep our spaces clean and maintained and that these habits build up from youth. It all started with us taking care of our own rooms or sometimes the shared ones that we had with our siblings. Now, we are responsible for looking after our own homes and even though the responsibility is huge it definitely has to be fulfilled. In olden times, houses used to be minimal and very simplistic in structure. A few decorative pieces were displayed and the place would be done. However, the aesthetic appeals demanded by today's standards can put you under quite a pressure. So, this article is going to give you majorly, 6 ways to improve the aesthetic appeal of your place. Let's start the journey.
Start with the Floor
Floors are quite an underestimated component of our homes. We generally take floors for granted and they don't even cross our minds much to transform them into something fancier. This is one of the reasons why we often go with mild and generic choices for our flooring. We do not think it will make a difference or we just have to step on it so it is considered more of a functional than an aesthetic unit. However, we are here to tell you that floors can change the look of any space in seconds. You can start with different kinds of floors. If you have marbles before, change it with wood or tiles or wooden-texture tiles. In fact, marbles can be found in a plethora of aesthetically appealing designs and patterns as well. You can play with different colors as well and may have different floors in different rooms but make sure that there is still a synergy present between the patterns. You can experiment with a little out of the box ideas in the bathrooms because it will not disrupt the theme of your home. Sometimes, for more affordable solutions, people go with painting the floor as well, especially the wooden ones. So, that is an option as well.
Another way to style up your floor is installing rugs of different kinds at different places. You can use Velcro Straps to keep them in place so their disturbed alignment will not irk you. You can go with fur options (synthetic ones, of course), have some tribal prints or the ones with tassels as well. You can also go with soft woolen mats or bamboo ones as well. They tend to be cleaner and easier to maintain as well.
Remove Clutter and Repair Stuff
One of the most important things for your home to be organized and alluring is the removal of extra materials. We are often so caught up in adding things in our house and buying more of the materials to style our place that we forget that we also need to get rid of the unnecessary stuff. A regular declutterspree should become a ritual for your home so that you do not keep the things hoarded. This habit will make you feel satisfied and light because of the absence of piles of unimportant materials clogging up space at your place. Further, your home will appear cleaner and more spacious. This will then make space for new things in your place so you can keep your aesthetic and décor up-to-date.
Now that you have decluttered your home, it should be your next task to repair the things as they break. We neglect this part as well and let the broken things stay the way they are or just forget about them altogether. Broken items can downgrade your house's look to a great degree. So, if you have any broken switchboards or any shattered glass windows, you should get your toolbox and get to them or call help.
Make it feel Homely
Home is made from very little details. You must have an eye for detail for this very point. Here, you must find some decorative pieces that add a more comfortable and homey vibe to your place. They can be vases to place flowers on your tables with different designs. You can go with glass ones or marbles ones as well. You can also have some macramé for your windows or walls. You can learn weaving them by wool or you can also buy them from the traditional markets. To accentuate their essence, scented candles can be fixed between them. This will add more value to the decoration. Speaking of scented candles, place different scented candles in different rooms for your place like dining rooms, drawing rooms or bedrooms. Living rooms can be adorned with such candles too. If you are not a fan of scented candles, you can invest in some air fresheners and create a distinct aroma of your house. All these little details will create a big impact on your home's aesthetics.
Add Shelves
You can get yourself involved in some DIY project by making shelves and putting them up on the wall or just make some standing ones for the floor. Shelves add value to your home and give an intellectual vibe to the place they are placed in. These shelves can be store-bought as well. They are available in different shapes and sizes and designs. Find some stylish ones that have designs which are unique. These shelves can then be painted with flamboyant colors and vibrant shades so they energize the place up. They can be adorned with some little pot flowers or cacti and some books or CDs to go with. A whole classy retro and vintage vibe will come to life through this execution. You can read more here.
Painting the Walls
One of the most basic and go-to methods to spice up your place's look is to paint the walls. You can go with different colors for different rooms and build some feature walls in every room to add some depth to the place. One wall can be painted a dark or bright color and some paintings or artistic pieces can be displayed against them. The rest of the walls can be painted some lighter shades to go in contrast with the feature wall. This will create a beautiful aura of your rooms and you will not have to invest in extravagant furnishing or other things as the walls will already chic up the place for you.
Invest in a Good Outlook
This step is literally suggested for the outlook of your home. A special attention should be paid to the door of your house. You can change your door or paint it or just suffice with a change of handle if you are on a very tight budget. Get a vintage and elegant name plate. Have a greenery-centric outdoors and keep your plants clean as well. This will create an inviting vibe for your guests! You can read more here.