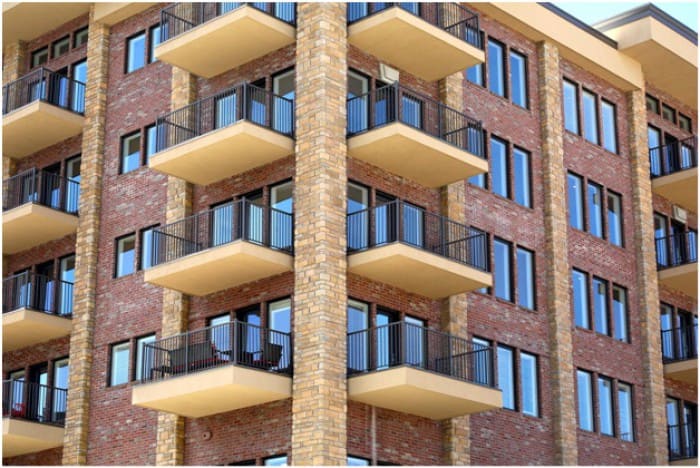 Investment in real estate is one of the oldest forms of investment. People have always regarded it as a great way to earn money by renting out personal possessions like home, apartment, shop etc. The property investors use the rental income to meet their running expenses and payoff their liabilities, like property taxes and mortgage payments.
The benefits entitled to rental income for the property owners are always enormous. On the other hand, it is merely an expense for the renters or for the person who pays the rent. They have to earmark a chunk out of their monthly income to pay for the rent. But still there are means by which renters can save money. We have highlighted some of the measures where renters can save money while renting properties like apartments for rent in Downtown Houston.
Find a Suitable Location
This is one of the most efficient ways of saving money for the renters. When deciding to go for rent, finding an appropriate location is of utmost importance. Try to find an apartment or portion, which is nearest to your office or college and where public transportation is easily and readily available. Even if you own a car or a bike, this will help to curtail your additional cost of fuel, which you will incur in riding several extra miles. It will also help you in saving additional travelling time which in other way will prove good for your health as extra traveling can cause damage to your body or hurt your health.
Finding a location with an easy access to shopping malls, groceries and departmental stores is equally vital because visiting these places are an integral part of your daily life.
Cut Down Your Bills
Cutting down your bills is as important as cutting purchases on the things that you don't need. As Warren Buffet said, "If you buy things you don't need, you will soon sell things you need." Following the principle of Warren Buffet, it is imperative to be proactive while making purchases. Try to keep a check on your monthly bills, like Internet, groceries and utilities. Analyze mindfully, if you can cut some of these costs.
For example, you can cut your electricity usage by fixing LED lights or bulbs, which operate on minimum voltage. Moreover, air-conditioners like DC Inverters are a great choice to help cut down your electricity usage and bill. Similarly, with respect to the Internet usage, you can easily track and compare Internet Service Providers and find the one which offers a favorable deal.
Buying stuff from grocery stores offering great discounts can also help in reducing your grocery bills. If you buy all your monthly grocery in a single go, it can give you a good bit of discount on bulk purchasing schemes and also on loyalty cards/promotional cards programs.
Find a Room-mate
If you are the only tenant in the flat, sharing is a good option to reduce your monthly rental cost. Finding a room-mate as a renter is yet again another efficient way of saving money. If you are living alone and paying rent alone, then room-mate is the best choice to spread the cost of your rent and utilities. Moreover, it is also observed that living with room-mate is far cheaper than living as a solo tenant in one bed or a studio apartment.
Research Thoroughly
People, generally, make a hasty decision in selecting their apartment on a monthly rent. Most of the times, they accept the first offer that is available to them. This is exactly opposite of what they should do,especially, if you have a limited budget and intendto save money. Whenever finding any location for rent, try to search and figure out all the available options in your targeted location. Allocate reasonable time to digout and find a cheaper location. During your search, you should also try to find the real demand for the place you want to have on rent. Try to inquire the same from more than one person, which would give you better options. Talking to different real estate officials about the same property will help you a great deal in selecting the cheapest place that is also up to the mark. These days most of the property apps or websites have made it easier to search a property and compare it with the other available options. 
Long Term Lease Agreement
It is also one of the important aspects of cutting down your cost, especially, if you are able to sign a long-term lease with the landlord. This can prove to be a win-win situation for both the parties as the landlord is securing his long-term earnings and is willing to give an extra discount to the tenant who wants to stick around for a longer period. The tenant, on the other hand, not only gets discount in the deal but also has the peace of mind because he no longer has to worry about finding another place after the conclusion of a short-term lease agreement.
Use Cash instead of Credit
Paying your rent by cash is quite an outdated concept these days but it is still the most-effective way if you're looking to save money as a tenant or a renter. In a study conducted by Drazen Prelec and Duncan Simester of the Sloan School of Management at MIT, it has been revealed that the spending habits of people who like pay in cash and through credit cards. By paying cash, you have a limited budget and you know your boundaries while when you are paying by credit card, you have the liberty till your credit limit hits the roof. Such a scenario will leave you to face an additional debt predicament, which would add up to your monthly expens
Referrals
This is another way of saving money if you manage to crack a deal with your landlord to get discount on referring tenants to him. This way, you can reach an agreement with your landlord to find him new tenant, and get a referral fee for the service.
Saving is not just a habit, but a culture. The more you train yourself to save more, the better you will get with time. Especially, when you're in a situation where you have to earmark a handsome amount each month to pay off your monthly rent, it is imperative for you to change your lifestyle to cope up with the additional living cost. The above-discussed seven ways will help you adopt the saving culture and get yourself the peace of mind.