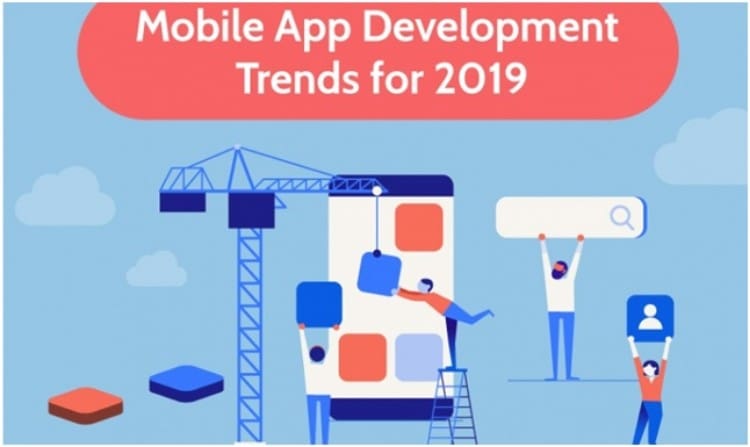 In the last few years the mobile apps have undergone a massive transformation. The growth and development of mobile apps have created a deep impact on our personal and professional lives. Starting from the messaging apps to those used for shopping, ordering food, booking cabs etc have made lives convenient and smooth. These apps are also highly potential in generating good revenues by engaging and attracting users across the globe. As per Statista mobile apps are expected to generate revenues close to 188.9 billion US dollars in 2020.
The advancements in latest technologies have enhanced the functionalities of apps for the users. Apps have now become more interactive than before and as a result, can meet multiple purpose like entertainment, travel and tourism, healthcare, social networking, education, media, telecommunication etc. The need and usages of apps have been intensified with the increase in the numbers of smartphone users. With the help of a mobile app development company you can develop customized apps to meet your intended aims and objectives.
Predictions and trends for mobile app development in 2019:
Virtual and Augmented Realities: Both VR and AR are futuristic technologies which engage users with a realistic experience. The applications of AR and VR are quite common in the gaming space. On the other hand, mobile apps created using AR and VR technologies facilitate marketers in promoting their campaigns and targeting their audience in an efficient manner. An Android developer can build interactive apps using the latest VR and AR components for business enterprises to strengthen quality engagement with customers along with accelerating the business process.
With the increase of focus on social media campaigns mobile apps having augmented and virtual reality features have gained prominence because of their interactive abilities. Snapchat and Instagram have AR filters and hence are considered to be the forerunners in this domain.
Internet of Things: In the recent time IoT has become a growing trend and is expanding fast with latest progression in modern technologies. In today's world business organizations are aiming to experience the benefits of interconnected devices. Recent upgradation in the IoT space has facilitated us to control various devices with the help of our smartphones. The smart devices that are  connected by softwares and sensors within a network enable continuous exchange of data and meet varied ranges of purpose.
IoT application in the area of mobile app development will bring in significant changes in the coming time. It will encourage more and more apps to be created in a sophisticated manner which can ease the business process, enhance cybersecurity and curb expenditures. Many industries have already been benefited by adopting IoT technologies. Some are on the process to experience the advantages to serve their customers efficiently. Healthcare sector is one of the industries which has made an optimum use of this technique and has been able to enhance the business efficacy.
Chatbots Application: These applications are capable in designing an effective self-service framework that can benefit the customers or the users with customized responses for resolving their queries in real time. Bots were initially used largely with social networking apps such as Skype, Facebook etc. The integration of chatbots in native mobile apps can be easily done with the advancements in Artificial Intelligence.
The functionality of mobile apps can be improved significantly by incorporating chatbots application. Chatbots applications have the advantage of delivering accurate results with each user interaction.
Machine Learning and Artificial Intelligence: As a technology trend AI has been effective in the past and will be hopefully explored for more opportunities by different business enterprises in the coming future. AI coupled with machine learning applications can successfully analyze complex data for businesses and help management with purposeful and strategic insights. Both machine learning and AI are capable in creating smarter apps for mobiles which can actually make information more clear and easy thereby increasing user adoption. Thus you can consider the option of blending AI with machine learning that can redefine the process of app development in the coming time.
Instant apps are emerging: The success of mobile apps depends upon user convenience. Instant apps are perfect examples for ensuring user satisfaction and convenience. Such apps were first introduced by Google in 2016. In fact Instant apps are basically native apps which are not for installation or download. Compared to regular apps the instant apps are smaller in size but offer the primary functionalities of a website. Thus Instant apps are capable in delivering great user experience without consuming your phone's memory.
Emergence of mobile payment: The ways of shopping and making payments are changing pretty fast. The mode of payments gradually changed from cash to card and now the latest one being mobile payment such as Google Pay and Paytm. According to a thorough market research, the market for mobile wallet is expected to reach about 7 billion US dollars by 2023. More mobile payment apps are expected to join the bandwagon in near future. Apple Pay is supposed to be one of the prominent ones among those.
Mobile apps have successfully addressed prevailing concerns and have been helpful in providing fruitful solutions. For any mobile app development company, it is very important to identify the nature and scope of business before creating the desired apps.
Author Bio: Mr. Arup Roy is the co-founder of Red Apple Technologies, a reputed mobile app development company. Being proficient in the industry of mobile app and game development, Mr. Roy has written ample of blogs and articles online. His writings are apt for an Android developer to learn about the reigning trends in the mobile app and game development arena.