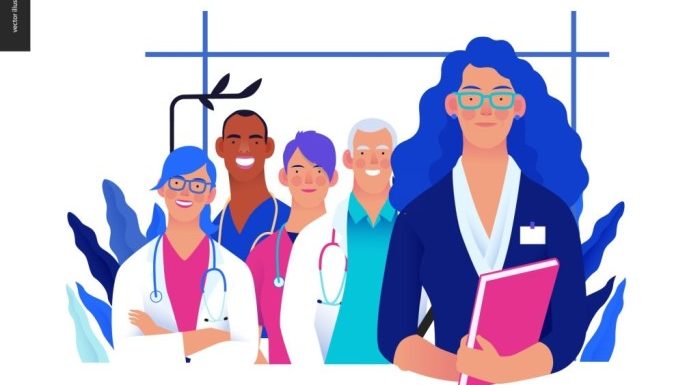 Healthcare is an industry that appeals to many people. Healthcare jobs will allow people to make a positive difference in their life, plus there are many other professional and lifestyle benefits to a career in healthcare. While there are many perks, it is important to be aware of the challenges that are involved as it is not an area that everyone will be well-suited to. Therefore, it is important to be aware of a few of the most important aspects of a career in healthcare so that anyone considering a career in this area can make an informed decision.
The Job Outlook is Strong
One of the most important benefits to be aware of is that the job outlook is strong for health-related industries. There will be 2.4 million new jobs in healthcare within the next ten years, which means that now is a great time to enter this field, and people should be able to easily find work and benefit from job security. The job outlook for health-related industries is looking strong, and people can get a Master's of healthcare administration qualification online that will open up many pathways.
The Work Is Rewarding
One of the main reasons that careers in healthcare are so popular is that they can provide a great sense of job satisfaction. No matter what role you have, you will know that the work that you are doing will make a positive difference and you are improving patient outcomes. This can make the challenging days more manageable and help you to take pride in your work.
The Work Is Demanding & Can Be Upsetting
Following this, you need to be aware that the work can be incredibly demanding and upsetting. Even roles not directly involved in patient care (like doctors and nurses) can be incredibly high pressure and stressful, plus the work can be upsetting when you are dealing with sickness, death, and grief. It can be a shock to the system at first, but it is something that you will get used to.
You Need Thick Skin
Leading on from this, you will find that you need thick skin to succeed in any healthcare role. This is because the stakes are high, and the nature of the work is incredibly important, so emotions and tempers can flare, and you need to be able to keep your cool in a stressful environment. Additionally, those that provide direct care to patients will need a strong stomach as you will be seeing and dealing with things that may turn your stomach on a daily basis. Generally, this is something that is developed over time.
You Can Work In Many Sectors & Locations
Another major benefit to a career in healthcare is that it is incredibly varied. There are many sectors and fields that you can specialize in, which means that there is always room for career progression and earning more money. In addition to this, you can work anywhere in the world once you are qualified. There is a strong need for healthcare positions everywhere (especially due to the pandemic), and this allows people to travel the world with their work or find work close to their homes.
It Can Be Hard To Separate Work & Home
Many people who work in healthcare find it hard to separate work from home. This is because you will be working in a high-pressure environment and dealing with patients and situations that can be upsetting, stressful, and emotional. Additionally, those who work long shifts and antisocial hours will inevitably find that work will interfere with their personal lives. It is all about finding the right balance, making the most out of your free time, and finding ways to switch off from work once you have finished.
It Is Constantly Changing & Every Day Is Different
Another important factor to consider is that healthcare is constantly going through change, which can include new healthcare technologies, trends, and challenges. While COVID-19 is one example of everchanging healthcare it means every day is different when you work in healthcare. This will be a benefit for most as it means that the work is varied and interesting, but keep in mind that this also means that you need to be on your toes and able to perform to the highest standard each and every day without any excuses.
These are a few of the main things that you need to be aware of with a career in healthcare. This is an area that many people turn to either when starting their career path or even as a second career, but it is important to be aware of both the benefits and drawbacks so that you can make the right decision and be prepared. It is best to go into a career in healthcare with your eyes wide open so you don't experience any nasty surprises.