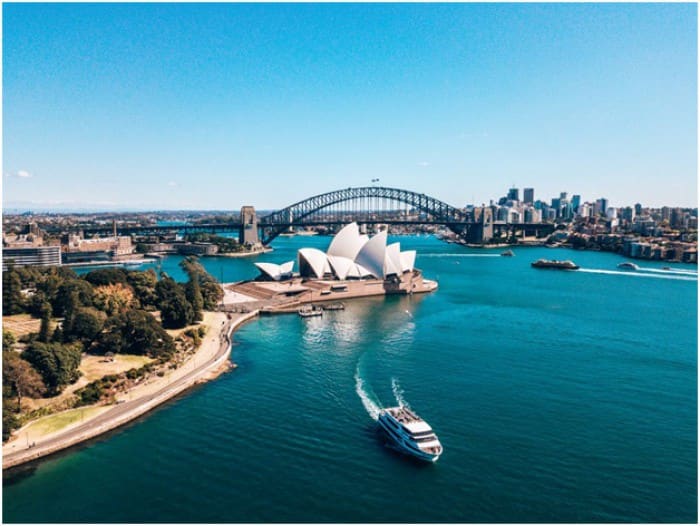 Kiwis are a mobile bunch, and thanks to the Trans-Tasman Agreement, Kiwis can easily move to and from Australia. In fact, there are more than 600,000 Kiwis living and working in Australia today.
There are just so many reasons New Zealanders to move to Australia. The country has huge employment opportunities for skilled workers, as well as an effective educational system, and high business prospects.
If you are considering joining the more than half a million Kiwis that call Australia home, this article is for you. Here, you will find the important information you need to begin and complete a successful NZ to Australia relocation.
Settling in Australia
A few years ago, New Zealanders could secure automatic permanent residence in Australia, but this system changed in 2001. Although you can stay as long as you like, find a job or start a business as a New Zealander in Australia, you are not eligible for permanent resident status and its benefits. In fact, if you have a child in an Australian school, they may be required to pay fees as foreign students.
However, you can easily apply for permanent residency and even citizenship, and if you qualify for this, you automatically qualify to access the welfare and benefits available to residents and citizens. Becoming an Australian citizen does not affect your New Zealand citizenship, as you can hold both and travel with either passports to any country of your choice.
Even though people assume Australia to be similar to New Zealand in terms of culture, this is not so. When you arrive in Australia for the first time, you may experience culture shock, because while New Zealand is a Pacific country both in language and culture, Australia is not. Thankfully, English is the language spoken primarily in every Australian city, so you will find it easy to communicate, blend in, and settle down.
Also, some of the largest Australian cities like Sydney, Melbourne, Brisbane, and Adelaide are melting pots for multicultural societies. This means that you will likely find people from every culture in cities like these. However, if you choose to live in rural areas or the outback towns, you may experience some level of difficulty getting settled. 
Legalities of living in Australia
There are many things about Australia that you will find are different from what you are used to back home. For example, the Australian tax system is a bit more complicated than that of New Zealand. Living in Australia, you will need the services of a local accountant to file your tax returns, and you will also be expected to file tax returns even if you work as a salary earner. To make things easy, it is important that you get your get your tax sorted as soon as possible.
Also, as a salaried employee in Australia, you will have to contribute 10% of your salary to an Australian Superannuation scheme; however, this is to a large extent dependent on the rules of where you work. If you contribute to this scheme during your time in Australia and eventually move back to New Zealand, you can have your funds transferred to your New Zealand account.
Opening and running a bank account in Australia is probably one of the most familiar processes of getting settled. This is because most of the banking operators are the same as those back home. However, it is better to get your banking details all set up before leaving for Australia especially if you already have an account with one of the banks with an office in Australia.
Where to live in Australia
Before parking your belongings and getting on a plane or ship, it is important that you decide which of the Australian cities you will call home.
Traditionally, New Zealanders tend to lean towards the big cities on the east coast, such as Melbourne, Sydney, and Brisbane, but there are also lots of places to choose from, where you can find affordable accommodation and Kiwis societies to settle in.
It is a good idea to determine where you will live if not permanently, at least for the long-term because moving from one city to another in Australia is not as straightforward as you may expect. For example, each city has its own rules and regulations concerning things like professional registrations, driving licenses, and pretty much every other thing.
That said, if the cities above do not catch your fancy, you can always consider Perth, Cairns, Oz, and a lot of other places in the country. However, be sure to do a proper research about the city you are interested in before moving over. This way, you will only move to a city you are sure meets your personal and professional requirements.
Wrapping up
There are just so many things to know about relocating to Australia, but the information contained in this article will go a long way in helping you plan for a successful Australian move. Now that you have this information, why not start planning your new life in the Australian city of your choice.