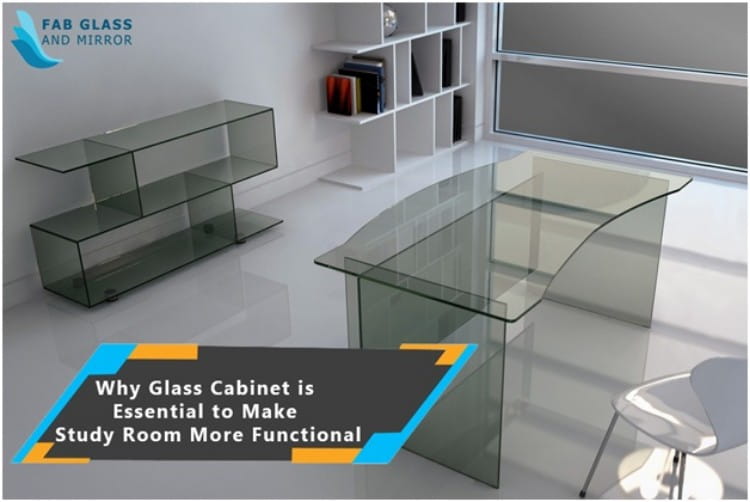 Glass cabinets are added to modern home spaces to help in the creation of storage space. There are many types of glass display cabinets that can be added into a study room to make it more functional than when having shelves. In a study room, there are many books that require storage and proper arrangement. Arranging books carelessly in a study room can make it difficult to get things done according to set schedules. Having glass display cabinets is advantageous since it creates enough room where you can categorically organize the books for easy access. Most individuals that do not have glass display cabinets in their study rooms find it challenging to sort out their books and stationery since there is no defined space. There are different types of glass cabinets that can be installed in the study room to make it more functional. The following are some of the most popular designs that can be used or modern study rooms. Also, alternative use of cabinet in home is discussed.
 Corner Glass Display Cabinets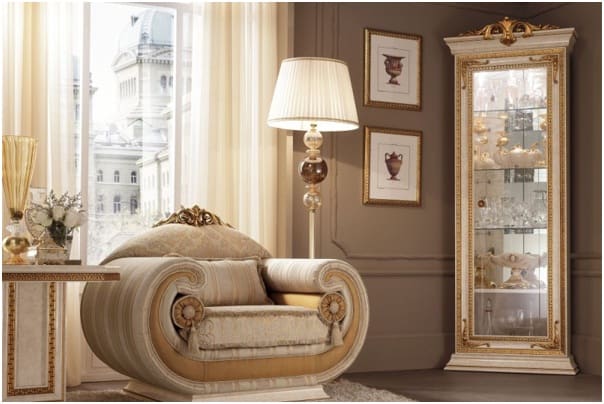 Corner glass display cabinets are commonly installed in small study rooms and a great way to add the aesthetics of glass and cabinets. They help to create additional storage space that could otherwise have been difficult to have. The corner glass display cabinets do not have doors due to the complexity of the design. Usually, the edges of the glass are in a semi-circular shape, and they may need a complex door to be added to make it more functional. However, since there are no delicate items that are stored in the glass display cabinets, having doors is not a necessity.
Hanging Glass Display Cabinets
Glass display cabinets that are suspended on the wall make space look attractive and modernized. Using strong cables to mount the cabinets on the wall and leaving them suspended can be a great approach to increasing storage space in the study room. Usually, when the cabinets are suspended, they leave sufficient space on the floor level where tables can be added for more functionality.
Movable Glass Cabinets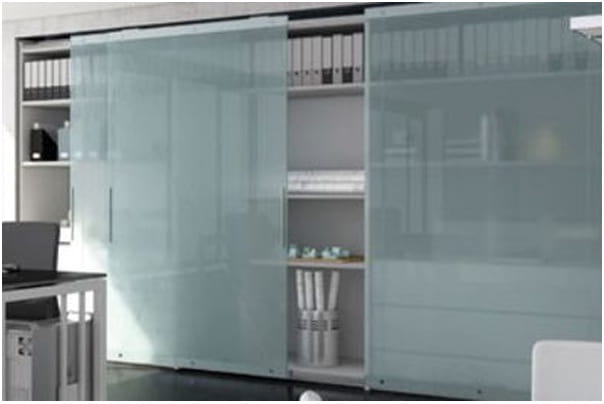 Having a small study room would require that the cabinets be customized to suit different storage needs. When there is limited space, it might be necessary to have movable glass cabinets that are easy to move around. Sometimes, you might need to use the space for something else other than studying. With the movable glass display cabinet, you might find it convenient to move it around so that you can create space and use the room alternatively.
Why is a Glass Cabinet Essential to Make a Study Room more Functional?
There is the proper organization of stationery
Use of cabinets in modern study rooms requires proper layout planning. When you have the cabinets strategically organized and installed in the room, you can easily organize your stationery. Sometimes, cabinets are labeled with different categories of stationeries so that there is an easy organization. Ideally, it is recommended that if you have more than one cabinet in the study room, you can use each of them separately for storage of different stationery items. Labeling the cabinets for each stationery item can be a good approach to making things work out better within the study room. If you think you need a better and organized study room, you need to utilize this idea for better use of cabinets at home.
Easy Retrieval of Items
Glass display cabinets have transparent glass that is easy to see through. It is essential that storage space be easily accessible for the people using the study room. Looking for stationery in closed cabinets which are made of wood would require you to disorganize all the books that are arranged within them. This can make the room look unattractive and untidy. If the glass display cabinet has an open design without doors, then it can be easy to retrieve items that one needs. It is common to face difficulties when you have either wooden or steel display cabinets. Since you can have the labels added to each of the cabinets, there is a high chance that you will have an easy time retrieving any item that you want?
They are Easily Customizable
Glass is a material that is easily customizable and cut to any shape and size. In the study room, there is always the need for reorganization, glass replacement or upgrade. Having glass display cabinets within a study room is better than having a wooden or steel type. You can customize the glass any time you need to so that you can make the room look more stylish and trendier. Also, when you need to add doors, you can easily do so due to the ease of installing the glass display cabinets. The most appropriate doors would be the sliding type as they do not need much space to operate efficiently. You need to identify the available space before deciding on an upgrade so that you can install the right type of glass display cabinet without compromise.
They are Easy to Clean
Glass surfaces unlike steel and wooden ones are easy to clean. They do not have gaps where dust and mildew can settle and accumulate over time. Glass surfaces can be easily cleaned using a soft cloth and water mixed with an appropriate cleaning agent. When you clean the glass surface regularly, you leave it looking shiny, and space looks neat in the long run. The neatness and elegance of modern interior design are determined by the type of materials they use. This means that you have to ensure you are well updated with the trendiest and stylish cabinet designs. While cleaning glass display cabinets, you will need to ensure that you don't use hard brushes or abrasive chemicals. They will result from wearing and tearing which will make the cabinets look ugly and unattractive.
In conclusion, selecting the most appropriate glass display cabinet for a study room should be done by a homeowner with the need to make space look better. They should be guided by the amount of stationery in the study room and also by the need for storage.