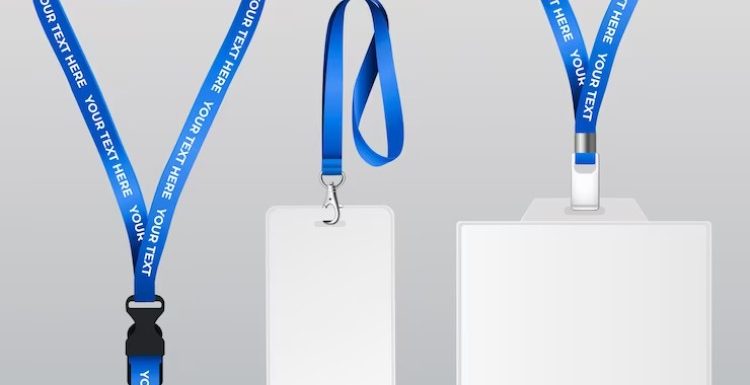 Life's busy, and losing your keys, pass card, or ID badge is just another thing to worry about. This is why lanyards are used so widely at businesses, schools, and conferences. They make it easy to keep things you need close by and stop misplacing them.
But beyond being useful, promotional lanyards are a great long-term marketing option for many brands. You can hand them out at conference events and trade shows, or to new employees and get a head start on your promotional marketing campaign.
If you want to know why so many people love promotional lanyards, read on.
Better Business Networking
Promotional lanyards are an easy way to make more people aware of your brand. When you choose. With a high-quality, well-designed lanyard, you have a greater chance for people to take a second look.  For example, if your lanyard is handed out at a conference as a part of a gift, people will be more likely to remember you and wear the lanyard out, making them almost a walking billboard for your brand.
Affordable Marketing Choice
When compared to online marketing, traditional print or television advertising and the like, promotional lanyards are hugely inexpensive. If you buy your lanyards in bulk you can get them for a very low price, if you additionally undertake a good design and choose something that will be relevant for your brand going forward, you can hand out these lanyards for years and years to come.  This value for money is a key reason people choose lanyards.
Improved Customer Loyalty
People say it takes over five times as long to persuade new customers and win their loyalty as it does to keep an existing one. So, when you hand out promotional lanyards, your fostering customer loyalty by handing out something useful for free to your clients. They are more likely to remember you positively and thus become a return customer and in time, a loyal customer.
Makes You Seem Professional
Making promotional lanyards for your company can help it appear more polished. There is a difference between businesses that provide promotional lanyards with custom styles and those that do not. Customers prefer more reputable businesses, and a promotional lanyard creates a uniform look for a company that can't be understated.
Increased Brand Identity
The development of an appropriate brand identity for a company is crucial. Your brand identity will help you differentiate yourself from your competition. So when you design a lanyard think of your brand identity.  Consider things like your logo, colour, slogan, and many others to help you stand out from your competitors. Make sure that all of your employees wear lanyards to establish a uniform that will help your company stand out from the competition and draw in a lot of customers.
Get Long Term Marketing Now
The truth is that promotional lanyards are more than just marketing tools, they are a functional addition to many people's lives and will be thankfully used by anyone you hand them out to. But before you start ordering your promotional lanyards in bulk, consider Simply Merchandise. Australia's premier promotional branding company can help you by designing, manufacturing and delivering high-quality promotional lanyards for a competitive price.
Contact https://simplyaust.com.au/ and get started on your promotional product journey today!