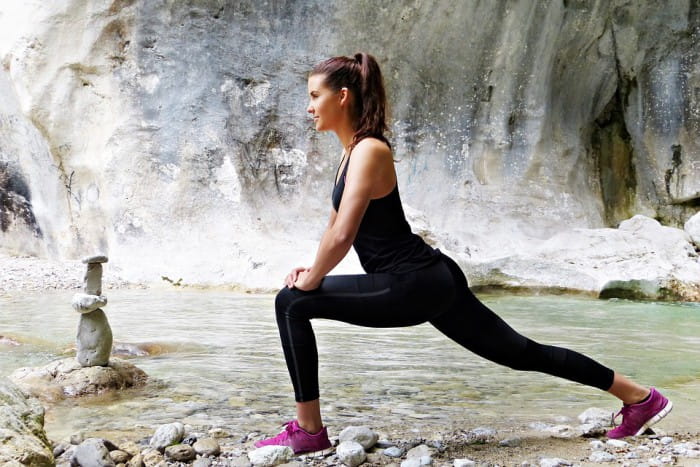 Having a regular fitness and workout regime is paramount now-a-days, and that is all thanks to our sedentary lifestyle. Going to the gym alone day-after-day, makes it a boring task to accomplish after your long and tiring day. Having alternatives and boosting up your motivation is what we are here to do. How? Let's elaborate.
Pump up the right beats – Music is the solution to every problem. Playing the right tunes to get you in the mood to lose all the extra fat and gain those muscles motivates you to work out more. Making a workout playlist is always a good idea, when you want to keep yourself entertained with your favorite tracks.
Variety is the spice of experience – The gym is not the only place where you can work out. Try new things like zumba, aerobics, pilates, swimming, weight etc. These are bound to motivate you and keep you healthier.
Two's company – Man is a social animal and we are hard-wired to do better when we have people around us.
Look beyond the horizon – Staying in the same place and doing the same things is what starts the boredom process. Change in the location of your workout can be of huge help. Take a hike, go rafting, kayaking, a stroll, run or jog out in the nature can really help your creative juices flow and give you peace of mind.
Don't let randomness set in – Try out different ways to keep a track of how fit and healthy you are. Keep a fitness journal and fill it regularly.
Set goals but be realistic – Baby steps are tiring but are important. Making sure that our target is simple and achievable and not that complex helps us stay motivated and do better.
Celebrate your efforts – Upon reaching your goal, make sure that you treat yourself. This helps you stay motivated and set more goals in your journey to accomplish.
Cutting edge competition – Many of us are very competitive. Channelling this competitive nature in to a motivational one can help us achieve our goals and in a fun way.
Some necessary swaps required – Change is constant and for the better. This is why we have upgrades and a lot more fun ways to go about things, as it is something new that we could try out.
Appreciate the value of exercise – It is rightly said that sitting is the new smoking. Unlimited access to the internet and junk food consumption has made us foresee the miracles that our body is capable of performing and how exercise is the only way to tap its potential.
Physical and mental health are intertwined at such a deep level, that we are completely unaware as to the true and full potential exercise holds for us. Going for a walk in the nature or getting a slight change in scenery can is bound to give us all the ideas and motivation that we need to live a healthier and fun lifestyle.