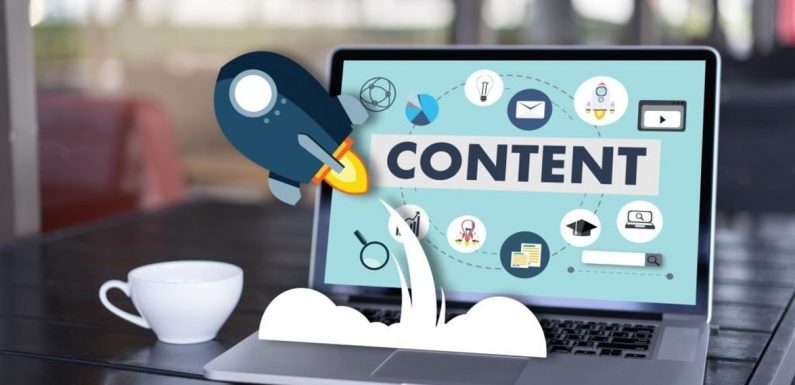 When looking to develop a quality marketing strategy, it's vital that you cover all your bases. From offline promotion techniques to digital ways of advertising your company, you have a lot to think about. In terms of online marketing, things like local SEO and social media marketing are often at the front of everyone's mind. On the other hand, some very useful features get overlooked. For instance, Google Discover is typically neglected by businesses even though it can help them attract a bigger audience. So, what is Google Discover and how can you optimize your content for it? Read on.
What is Google Discover?
For starters, we should talk about what Google Discover is. You might still know it by its old name – Google Feed. However, it was rebranded in 2018 as Discover and gained more than 800 million monthly users. Basically, what Google Discover does is provide users with handpicked articles based on their interests, search history, and location.
Useful ways to optimize content for Google Discover
Although not all is yet known about how the algorithm for Google Discover functions, not all is guesswork either. Fortunately, there are many ways how you can optimize your content for Google Discover, so keep on reading for some useful methods.
Start by getting verified and indexed
First and foremost, you want to start optimizing your Google Discover strategy by getting your website verified as well as indexed. Make sure your content isn't in violation of any Google policies and that it passes the Google News Standards. When producing content for Google Discover, you want to ensure it is expertly written and show that you are an authority in the field that can be trusted. This method is called E-A-T (expertise, authoritativeness, and trustworthiness) and is the best way to be indexed and ranked.
Make a Google My Business account
One simple method that can give you tangible results is making a Google My Business account for your company. If you use Google Discover for your e-commerce business, Google will see a GMB account and give you a seal of approval. If your profile is active and has plenty of positive reviews, you are more likely to be selected by Google Discover.
Create top-notch content
Seeing as how Google Discover looks for meaningful content, you need to produce high-quality pieces that will improve the user experience. You should look for a way to provide your readers with useful but entertaining information that they can apply in real life. Many companies opt for outsourcing this task and hiring freelance writers that produce unique and top-notch content.
Steer clear of clickbait titles
You want to avoid clickbait titles as they make your content appear as spam to the algorithm and Google will reject them. Instead, come up with quality titles that will captivate the audience and show them they stand to learn something new from your content. Research shows that asking a question in the title can get you more clicks.
Stay up-to-date with your content
Producing timely content is another big aspect of optimization that you cannot disregard. Google and Google Discover are always improving and evolving, so your content should be too. As you don't want to get overlooked, your content has to be timely and up-to-date seeing as how Google is more likely to drive traffic to quality pieces that are relevant.
Ensure you're optimized for mobile
By now, you should already know that your content needs to be optimized for mobile. In case you are still new to this whole world, you want to start by making your whole website responsive and easy to open on mobile as most visitors will be accessing your content on their smartphones. It's always recommended to start building content from the smallest screen, but if you're only now optimizing for mobile, you want the content to be as engaging and captivating on these devices as it would be on a desktop.
Improve the speed of your website
Besides optimizing for mobile, you also want to make sure your loading speed is fast. People don't have time to wait for content to load – they will simply close it and move on to something else. With that in mind, get rid of all unnecessary add-ons that might make your website slower and look for ways to boost site speed.
Adopt best SEO practices
When it comes to optimizing your website, you need to think about search engine optimization too. SEO can have many benefits for your company in the long run, in addition to helping you get seen on Google Discovery. Properly optimizing will help you rank higher on SERPs and allow potential clients to find you easier. Tackling search engine optimization can be a bit difficult for a beginner, so turning to a specialized company for local SEO services in Sydney is probably the best move if you're located in New South Wales. Look for a reliable business in your area that can assist you with implementing the best SEO practices.
Include images of high quality
Not having any images in your content is never a good move as no one wants to be faced with long blocks of text. That being said, it's also essential that you pay attention to the kind of images you use. Low-quality photos will drive away your readers instead of enticing them to read the whole article. Choose images over 1200px wide and opt for the large setting. Moreover, don't only include images of your logo. There are countless websites that offer free stock photos that you can make the most of.
Add videos as well
In addition to high-quality images, you should also put an emphasis on videos. Statistics compiled by HubSpot show that, in 2020, 87% of companies that used video content saw an increase in web traffic. Moreover, 80% believe that videos also lead to a boost in sales. Lastly, you should also keep in mind that 54% of consumers want video content more than any other type.
Use structured data
It's also a good idea to learn a bit more about structured data. The more structure you have, the better. If the algorithm has plenty of information about your website and content, it's more likely to understand what you are talking about and put you into the spotlight.
Make the most of Google Web Stories
You're surely familiar with Instagram Stories by now, and you probably even regularly use them to promote your content and company. Google has a similar feature called Google Web Stories. These give you a chance to draw in an even bigger audience. However, a big benefit of these is that you can publish them on whichever platform you want as they don't have to be only on Google Discover. This is a great tool for digital marketers because of the many opportunities it brings along.
Understand what category you belong to
The chances of your content being on Google Discover are higher if it belongs to a certain category. For example, recent research found that 46% of the content is news, 44% is e-commerce sites, while the remaining percentage is made up of categories like health, travel, finance, education, B2B, and so on. If you belong to one of the latter categories, don't be discouraged. Just 1% can lead to a million clicks a year, so your audience will not have a problem finding you.
Rely on social media to improve your trustworthiness
It might seem odd to use social media to boost your chances of appearing on Google Discover. However, by amassing likes, shares, and comments, you can boost your SEO, which will in turn show Google that your content is trustworthy. This can lead to you showing up on Google Discovery. Another way to be more trustworthy in Google's eyes is by developing a quality link-building strategy and having backlinks from reputable blogs.
As you can see, there are many different ways how you can optimize your content in order to appear on Google Discover. If you've neglected any of these, make sure to look for a solution right away for the best results.