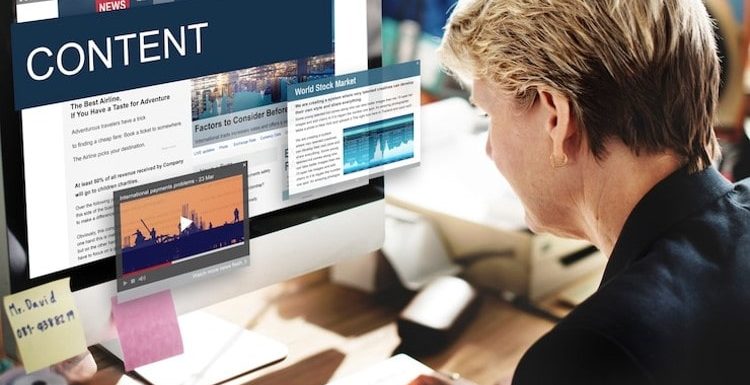 Consistently posting creative and high-end blog articles every week is not a simple undertaking. Thought leadership or traffic/SEO involves time to study and write interesting blog entries that give value to your readers.
If you're struggling to develop new material for your blog every week, don't stress; there are many methods to reuse old posts to boost your brand's visibility on the web. Many successful brands employ the strategy of content repurposing, in which the original material is deconstructed and redistributed to reach a wider audience.
To expand your brand and audience, we have compiled a list of 8 easy-to-implement strategies to help you make the most of your blog posts.
1. EBook
An ebook may seem counterproductive, but it's simple. You can convert your blog posts into a book if you have enough blog posts. It will serve as a central repository of your articles, forming a unified body of work. Selling ebooks is a fantastic method of monetizing your material.
2. Quick video clips
Producing bite-sized videos summarizing the article's key points is a terrific approach to extending the reach of your blog post. Brands are taking the edge of the popularity of short videos on social media platforms like Instagram and TikTok to recycle old material.
Transform easily list blog posts or a collection of helpful hints into entertaining and informative films. Ensure the videos are engaging and focus on conveying the most crucial information. Since most people who watch videos in their newsfeed don't have the sound on, it is a good idea to supplement the video with some on-screen text and pictures.
3. Infographics
Making infographics out of your blog's available content is a great way to give your blog some visual appeal. Infographic material in a news feed typically receives more engagement than articles. More people are likely to share an infographic than they are to share text, making them a terrific method to boost your social shares.
4. Publishing on LinkedIn
LinkedIn's monthly user base of 830 million makes it a significant resource for expanding one's network. If your LinkedIn blog posts have any business-related material, you may easily repurpose them into LinkedIn Pulse articles or regular LinkedIn blog posts.
LinkedIn's text-based posts are highly read, providing businesses with a fantastic opportunity to repurpose content into bite-sized chunks.
Simplify your message by turning it into a question or a short, crisp statement to spark discussion among your contacts. The most effective strategy entails locating an issue and offering a workable fix. Spare readers the filler and direct them to your whole blog post via a link.
5. Newsletters
Creating weekly or monthly newsletters based on your blog posts is another excellent approach to extending the life of your material. Directly emailing your audience increases the likelihood that your blog post will be read by people who otherwise wouldn't have gone to the problem of checking out your blog.
Repurposing blog posts as a newsletter is a great option if you do not have much news to share with your email subscribers. You could also promote numerous blog posts in one newsletter by summarizing each post and providing a link to the full version.
6. Quora
You may get your blog in front of a larger audience by hosting it on the renowned question-and-answer website. In addition to its original function, blog posts can serve as discussion starters, questions, or solutions to other people's problems.
There is no lack of opportunities to reach new customers, give your business a voice, and disseminate your content in novel ways by using these tactics.
7. Study Material
It's a brilliant idea to convert your in-depth, instructive blog posts into a digital course if the subject content lends itself to such a format. The process of repurposing your current content into an instructional structure that educates your readers in an academic setting is quite similar to that of writing an ebook.
8. Bring it up to date and republish it
Updating and publishing it again may be the most straightforward approach to reusing that content if you've already written about a topic in your blog. Lists of the best or top things or discussions of timely issues that will evolve with shifting priorities work particularly well here. Adapting to new data gives a blog post a dynamic quality that ensures it remains valuable over time.
Conclusion
Following the guidelines above, you will have an easier time organizing your current information and figuring out how to use it best rather than just discarding or ignoring it. It is now essential to go over your blog's back posts and pull out any gems of information that may have been overlooked.
You can begin by adding fresh images, revising existing content, or keeping tabs on your analytics with Content Marketing Services. Put the pieces together and check if your new approach yields the desired results.
Using content repurposing, which is both easy and successful, you may broaden the scope of your content's distribution across several platforms. It takes a single piece of content and multiplies it such that it can be used in numerous novel contexts, each of which can produce new content. By recycling old pieces of content, you can save time and effort.