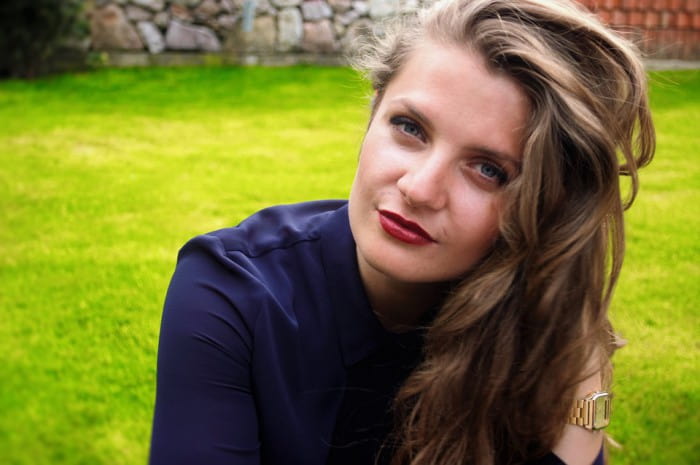 Having a healthy skin in this world full of pollution and harmful chemicals can be most of the time a challenge. A challenge in a sense that it costs a fortune, it could be a hassle maintaining it, it could get tiring, and you just feel it is not working. Sometimes, even if you devotedly follow the guidelines and advice's of your dermatologists, still you get less of your expected results.
Now, you may want to give your skin all that it takes to make it glowing, silky, soft, and smooth. But sometimes, the key for these results that you want are simple habits that you need to faithfully follow.
Prioritize your diet
Being mindful of your diet is one of the essential things that you must keep in mind if you want to achieve a healthy skin. This includes:
Drink plenty of water –your body needs to be hydrated every time for it to function in an optimal manner. With enough water, your skin will be free from sagging, flaking, and dulling.
Include antioxidants –foods with antioxidants helps your body combat aging and diseases by lessening inflammations and damages. Formation of wrinkles is one of the effects of inflammation. Sources of antioxidants include: nuts, raspberries, acai berries, spinach, goji berries, blueberries, seeds, pomegranates, purple grapes, organic teas, and dark chocolates.
Choose organic –eating organic foods frees one from ingesting foods which are prone to toxins brought by fertilizers, pesticides, and herbicides.
Take in Vitamin C –consuming enough vitamin C results to less number of wrinkles. According to researches, a skin nourished with vitamin C tend to produce more collagen up to eight times more than the usual.
Avoid sugar –having a sugar-rich diet causes damage to elastin and collagen that leads to wrinkles.
Consume healthy fats –healthy fats like flax seeds, nuts, fish, olive oil, and avocado constitute to a youthful looking skin.
Detoxify through natural juice –aside from water, your body also needs healthy juices to detoxify.
2. Get just enough of the sun
Exposure to the sun causes the production of Vitamin D which is essential to us but too much exposure to it can cause damage to our skin. To combat the harmful effects that the sun gives, you must put on sunblock or sunscreen every time. Whether lightly colored or dark colored skin tone, the skin is always vulnerable to the harmful effects of the sun. Wearing sunblock or sunscreen with not less than SPF 30 protects the skin from uneven skin tone, wrinkles, lines, and large pores.
Even sunscreens with SPF 100 cannot stand sunrise to sundown that only proves that the sun has a lot of damaging effects.
Nourish your skin extrinsically
First is to cleanse your skin the right way –a bulk of toxins and dirt build up on the surface of your skin due to foods, air, and water that you are taking.
Choosing natural and mild skin products it the key because some skincare products may contain harsh chemicals. Also, when buying moisturizers, lotions, make-up, and other skincare products, it is advisable to search on the ingredients to confirm whether or not the components present are safe and are not toxic to the skin and body. It is important that you have a best products which can address your skincare needs.
Another tip is to put your eye cream in the fridge. Storing your eye cream in the refrigerator makes it cold which tightens the blood vessel around your eye are that then lessens the puffiness. Also, eye cream with caffeine further reduce the swelling around the eyes.
Light exfoliation on a regular basis is yet another essential key towards the achievement of a smooth, vibrant, and healthy skin. While you may think that opting for expensive skincare product is answer for your skincare needs, scrubbing your skin lightly on a regular basis is another vital habit that you should keep in mind. a good exfoliating means can remove the top layer with dead skin cells, therefore minimizing the acne, wrinkles, and dry spots showing a rejuvenated glowing and healthy skin.
3. Exercise regularly
This will never go out of style, exercise is a very important part in keeping not just a healthy skin but maintaining a well-functioning body. Exercise not only constitute for toned body and ripped muscles, it also tightens the skin resulting to a younger looking skin. Also, it decreases the occurrence of wrinkles and stress causing skin damages. A regular exercise keeps your pores clean and unclogged as well.
Another form of exercise which you can opt for is yoga or meditating. This does not only tighten your skin but also calms and relaxes your mind freeing it from stress and worries.
To top it all is to have a good night sleep, at least eight hours a day because the body repairs itself while you sleep and you don't want to deprive your body from overhauling itself.
Still thinking that a fortune will make and keep your skin glowing, soft, and healthy? With these four simple habits you can surely get your desired results with time, patience, effort, and consistency.