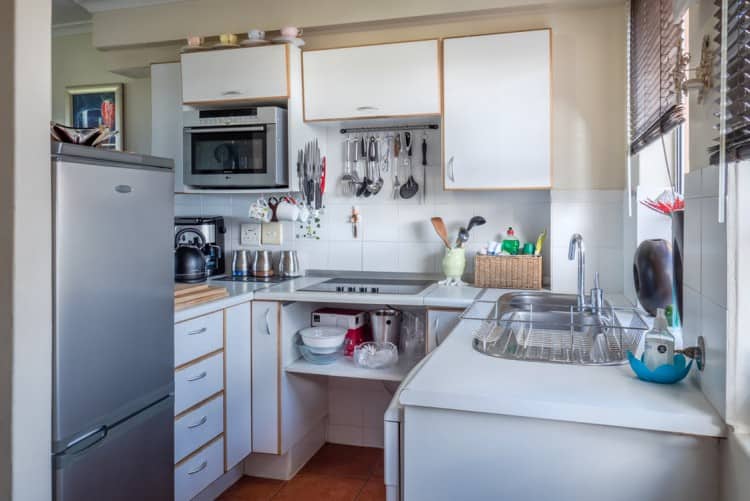 Spending hours in the kitchen and working on different meals and recipes you can share with your partner, your family, your friends, and your guests is one of the most enjoyable feelings in the world. That's if you're a fan of cooking, of course. If you're not, you need to find ways to make this experience attractive and appealing, and one of the ideas you should explore is adding new useful appliances in your kitchen.
These will help you make great meals from scratch and show everyone around you just how creative and imaginative you really are. So, if you too are thinking about equipping your kitchen at the moment, here are some of the most useful appliances you should definitely take into consideration.
The Fridge
This is probably one of the most useful and important appliances in your kitchen – after all, it's something that will keep your ingredients cool and ready to be used whenever you want. That's why we all need a proper fridge in our kitchen, and, luckily, we live in a technologically advanced era that provides us with lots of different types of fridges.
So, depending on the size of your kitchen, the number of people in your family, your cooking style, as well as your aesthetic preferences, you can find a model that will suit you and help you always come up with the tastiest possible meals for your family.
The Dishwasher
Although it's among the most helpful appliances in the world, not everyone understands why the dishwasher is so great. The fact is that this amazing piece of equipment will save you tons of time and energy every single day, and help all those people who aren't the biggest fans of cooking get over their fear of the kitchen because it makes everything so much easier.
Dishwashers need to be used and maintained properly, though, so give them all the love they require, and they'll find a way to pay you back by keeping your dishes, glasses, and mugs absolutely clean.
The Stove
Now, this is perhaps the most vital piece of equipment in your kitchen, because you won't be able to prepare all your tasty meals without a proper stove. No matter how many burners it has, a stove is irreplaceable whatever you're cooking, so don't be afraid to invest some money into it.
A powerful stove is going to help you speed things up, and that's sometimes the best thing in cooking, so look into different models before making the final decision. In the end, don't forget to add one of those useful fire ducts above your stove and minimise the smoke and fumes coming from your pots and pans.
The Oven
This is your stove's best friend, and while most people use these two appliances together, others prefer separating them and opting for a stovetop and a built-in oven instead. This might be a great tip for saving some space, which is particularly important in tiny kitchens that already lack space. Still, whatever you do, you mustn't forget the oven – if you want to explore the wonderful world of roasting meat or baking cakes, this is simply a must.
The Microwave
If you're not a fan of traditional ovens, or just don't have enough space for one, a microwave oven is the next best thing. These appliances have gone a long way since their first appearance, and the number of people using them is rising year after year. Whether you want to warm your milk or make some popcorn, your microwave can do more than you've ever expected.
The Food Processor
This is one of those so-called countertop appliances every proper kitchen needs, and it's arguably the most helpful tool in the entire bunch. Unlike blenders that are perfect for making smoothies and helping you create healthy and nutritious meals in a matter of seconds – but not for much more than that – food processors are more useful and versatile.
This means you can use them for purifying your food, slicing, grating, blending and chopping it. In other words, as long as you have proper attachments and blades, you can prepare all your ingredients using just your food processor. This will minimise the amount of time you spend in the kitchen, but also save you valuable countertop space, so it's a win-win situation for you.
Unfortunately, these aren't the only appliances your kitchen needs. Besides these six essentials, you should also consider getting a proper freezer – especially if you're a fan of cooking several meals at once and freezing them – as well as an electric mixer, a kettle, a coffee maker and a toaster.
Even if you have a tiny kitchen, you can still fit all of these appliances in and use them to prepare healthy meals you'll be able to enjoy every day of the week.