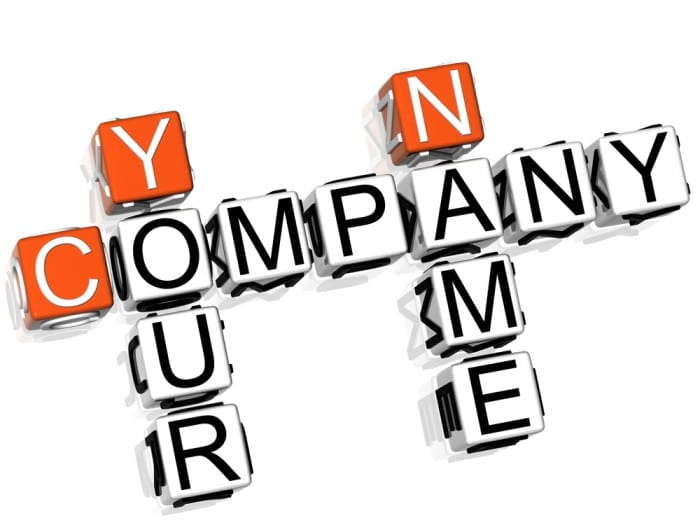 The name of the company is like its symbolic identity in the public sphere. It helps your company get recognized and distinguished in the marketplace. A simple, clear and meaningful name plays a big role in conveying what the company stands for. It acts as a major marketing tool, it helps in building up the branding a company reputation and in connecting with customers. However, a wrong name can cause the company to be misunderstood and undervalued. It might also cause business and legal hurdles. Thus realizing the importance of naming your company, here is a guide to come up with a powerful, winning name for yours :
1. Use Simple And Meaningful Names:
Keeping a simple name provides clarity to the customers and makes it easy to find your business online. Misspelled names can make the task a lot harder, similarly having a name that conveys the motto of your company helps customers in understanding the nature of your business. Although meaningless names like Google, Yahoo etc have a certain kind of appeal due to their catchiness, they generally require you to spend huge sums on their effective marketing. Whereas a more clear name like OnlineTickets.com, Administer.com make it easy for people to connect with it and are also useful for Search Engine Optimization.
2. Use A Catchy And Non- Specific Name:
Your company's name should be catchy, and easy to pronounce. The name should be unique but not product specific. Using a product or location specific name might cause difficulty in your business expansion, it might limit the domain of your company, something that no businessman wants. Let's say you make a web application selling books online and later decide to incorporate other products as well, then naming your company as "OnlineBooks" is not a very good idea, instead, a more general name like the "online store" might be a good option.
3. Use Internet Resources For Brainstorming.
A number of internet websites can help you with resources to brainstorm a good name for your startup, some of the notable sites include- Shopify Business Name Generator, NameMesh.com, VisualThesaurus.om etc. These sites provide you with a range of services from generating a name based upon the business idea, to giving out visuals based on input keywords. Another option is to advise from online branding experts like Alexandra Watkins, Jeff Bullas etc. Having set a name, do a thorough internet search to get the idea about how unique your name is.
4. Get The .com Domain Name And Service Mark For Your Company:
Instead of opting out for .net, .org, .biz, or other possible domain extensions one should preferably choose the ".com" extension name. People, in general, tend to reciprocate a .com name with a well established and stable business, thus giving it an edge against the others. You need to take into account the psychology of your customers in order to connect with them effectively.
A problem you might encounter in getting your desired extension name is that someone might already be using it. But on the brighter side, the domain owners are usually willing to sell these domain names for a right price. Thus, this price for acquiring your company's domain name might be a really good investment you make for your company's future. To check the availability of desired domain name you can visit sites like NetworkSolutions.com or GoDaddy.com and then further look for the potential sellers in case if the name is unavailable.
5. Don't Forget To Make A Secretary Of State Search:
You will most likely expand your business into a large-scale corporation over time, thus it will be better if you do a secretary of state search beforehand. Establishing a big corporation requires you to go through the registration process and if your company's name is strikingly similar to an already registered organization they might not allow you to register thus creating further problems. Hence with the help of a legal adviser, one should conduct this search beforehand to avoid future problems.
6. Get Feedback From Your Targeted Audience:
You can come up with a bunch of shortlisted names and then run them by your trusted colleagues, family members, friends and your targeted audience to get a feedback about how the names are received by the individuals. What way is it perceived, does it have any negative effects, or if it fails to build up a connection. Once you get a substantial feedback, you can analyze the results to decide the final name. Make sure that you are happy with your company's name because as the business owner you will be spending a lot of time with it. So being comfortable and having no second thoughts is important. Make sure that the name will tune up with the customers. It's okay, to take time to arrive at such an important decision and its worth it if you get it right the first time.
Hermit Chawla is a Marketing Manager at Sprak Design. He would love to share thoughts on Top Branding Services Agency, Lifestyle Design, Branding Firm, Exhibition design etc.