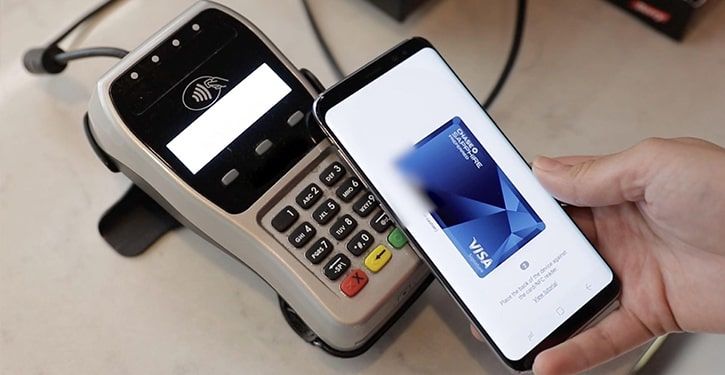 Mobile payments got a good run. Demonetization has played a major role in the replacement of a physical wallet with a virtual wallet known as a mobile portfolio. With NFC's assistance, businesses will revolutionize the shopping experience and replace money and credit cards with smartphones.
Today, people around the world utilize smartphones to perform daily chores, including paying for goods and services. This encourages businesses to adopt mobile payments so that customers can pay as easily as possible.
Thanks to technological improvements & better connectivity, local mobile payments are experiencing spectacular growth worldwide. At present, smartphones have become one of the "fundamental needs" for individuals. It alters the way people live, move, eat and now make payments. Hence, businesses should switch to mobile payments.
In this article, we have mentioned the top 6 reasons to consider mobile payment technology for your business.
Customer Convenience
Mobile payments are convenient for customers as well as merchants. Using mobile money payment solutions, customers get shorter wait times and speed up the checkout process. Hence, merchants can assist more clients in less time, which ultimately increases profits.
Mobile payments also allow consumers to easily access more accounts without having to carry several plastic cards in a physical wallet. This assists in increasing client experience and satisfaction.
Providing mobile payments makes things easier for your customers. Your business may get more revenue with a mobile money solution, making your business more profitable.
More Secure
Mobile payments are secure because there are several layers of security, including dynamic encryption. Mobile payment solution utilizes tokenization and other technologies to protect cardholders' data throughout the transaction.
With this encryption technology, users' cards will never be displayed during a transaction. This token is not a real card number hence it becomes idle for attackers.
What's more, the token is protected by a password or a touch-sensitive identifier. This enhances the level of security and reduces the risk of fraud. If the phone is lost or stolen, the payment activity can readily be frozen.
Thanks to security measures such as PIN, biometrics, etc. mobile payments are considered safer than EMV chip payments. Hence, mobile solutions are more secure than standard credit card transactions.
Enhance Customer Experience
In today's time, people are always ready to embrace mobile payments. From buying clothes to paying bills, people are quite prepared and willing to accept a payment method that can help them to avoid wait times when paying for the goods and services.
By offering customers the ability to pay at any time, you're offering not only a convenient solution but a payment experience as well.
Mobile payment apps accelerate the payment process and impact the entire customer experience. It provides an opportunity to engage with customers, which is an essential step in enhancing brand loyalty.
Accounting Integration
To run a business, you need an easy accounting system that will allow you to invoice customers, pay bills and share all your payments with accountants. The implementation of mobile payment solutions can help an organization improve its cash flow management.
Using digital payments mobile apps, businesses can reduce bank and overhead costs and better assess their cash flow.
In many cases, businesses forget to register their transactions, which can result in significant missed expenditures or even potential penalties.
To help prevent this, there are several cloud-based accounting packages available to manage finances from mobile devices.
Using mobile money software, you can reduce the time you spend on bookkeeping, as it's all in the system. You can also eliminate data entry, prevent a massive backlog of bills and receipts, save time over the use of spreadsheets, eliminate paper receipts and send digital receipts to customers by email, and so on.
Competitive edge
Businesses that use a mobile platform will be better positioned to compete with their larger rivals as mobile payments become more prevalent. Mobile payment systems enable merchants to know their customers by name and accept payments quickly for a more customized shopping experience.
In addition, many mobile payment applications do more than take payments. Some mobile money solutions have integrated loyalty programs that allow for a special deal, mobile gifts, and other business-building features.
Numerous mobile technologies allow merchants to collect customer data and use them for targeted marketing and promotional purposes.
Furthermore, a mobile wallet can store personal information, such as email and contact details. This reduces the need for a business associate to ask the consumer to submit this information on a purchase-by-purchase basis.
Another mobile payment function that could provide companies with a competitive edge is location and time-based notifications. Consumers are not required to carry coupons and loyalty cards, but rather receive special offers when they are close to a preferred retailer, and reminders when promotions expire.
Fintech Evolution
Mobile payment technology is part of a bigger expansion of commercial financial technology. If you fall behind in mobile payments, you will lose your territory and your competitive position vis-à-vis competitors who are following payment trends. Keeping up with fintech now eliminates the need to try to catch up later.
Wrapped Up
Mobile payments are becoming more customer-centric, creating a positive and better customer experience while contributing to building a better customer relationship. With mobile payment technology, payments are more convenient and efficient for companies and customers.
Collaborating with a payment technology vendor that helps activate mobile payments is a key element in helping your company sustain and grow going forward. Ensure your business is ready not only for current mobile payment expectations but for the future which will continue to be further dependent on your available FinTech.
Author – Bio
Nikunj Gundaniya, Product manager Digipay.guru, one of the leading fintech solution providers, which provides Agency Banking Solutions services. He is a visionary leader whose flamboyant management style has given profitable results for the company. He believes in the mantra of giving 100% to his work.