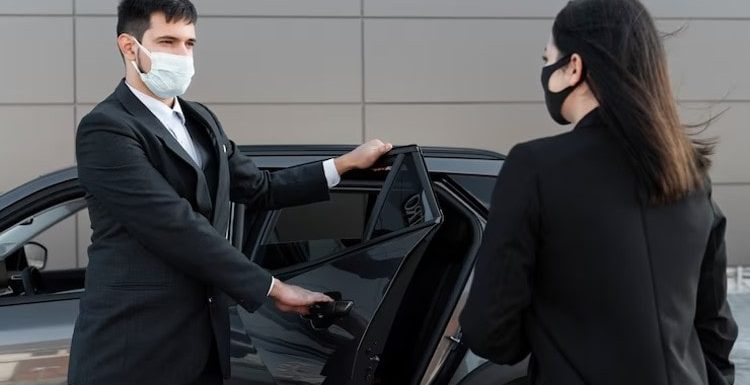 You're about to embark on a journey filled with excitement and anticipation. As you step out of your home, your stress melts away because you know a luxurious ride awaits you. That's right; we're talking about airport limousine services! So if you are ready to begin your journey where luxury and convenience meet the runway, then read this blog. We will talk about the six important reasons why hiring an airport limo service will be beneficial to you.
VIP Treatment
When you hire an airport limo service for pick and drop to or from the airport, get ready to experience VIP treatment. It will start from the moment you step into the elite vehicle. The plush leather seating and ample legroom make the journey a truly enjoyable one for you. The professional chauffeurs will make sure to provide you with first-class service and personalized experience.
Whether it's assisting with luggage or offering recommendations for local attractions, they go the extra mile to make your journey memorable. Furthermore, airport limousine services often offer meet and greet services, ensuring a warm welcome and a smooth transition from the airport to your destination. These services combine to create an atmosphere of luxury and sophistication, truly expressing the spirit of first-class treatment.
Stress-Free Travel
Airport limousine services provide stress-free experiences by focusing on reliable scheduling, efficient logistics, and attentive customer service. They prioritize punctuality and monitor flight schedules to ensure timely pick-ups and drop-offs. By handling the logistics of transportation, including traffic and parking, they alleviate the stress of navigating unfamiliar routes and congested airports.
Professional chauffeurs, equipped with local knowledge and excellent driving skills, provide a smooth and comfortable ride. They assist with luggage, offer a personalized experience, and prioritize customer safety and satisfaction. With attention to detail and a commitment to customer service, airport limousine services aim to make the entire travel experience hassle-free. They will make it enjoyable for you.
Time Efficiency
Limo services excel in time efficiency, ensuring a seamless and prompt travel experience. They understand the value of time and prioritize punctuality throughout the entire process. By closely monitoring flight schedules, they adapt pick-up and drop-off times accordingly, minimizing waiting times for passengers.
Additionally, chauffeurs possess extensive knowledge of local routes and traffic patterns. This allows them to navigate efficiently and avoid delays. Thus making your every minute count and ensuring a smooth ride to you.
Safety and Reliability
You are ensured a combination of safety and reliability. They maintain a fleet of well-maintained vehicles, regularly inspected to ensure they meet high safety standards. Professional chauffeurs, selected through strict screening processes, possess extensive experience and undergo continuous training. They prioritize passenger safety and are well-versed in defensive driving techniques.
Additionally, these services track flight schedules in real-time to accommodate any changes, ensuring reliable and punctual service. With their commitment to safety, maintenance, and highly skilled chauffeurs, these services provide passengers with secure and dependable transportation.
Stylish Arrival
Arriving in a luxurious limousine makes a grand statement. Whether it's for a business meeting, a special event, or simply treating yourself, an airport limo service ensures you make a stylish entrance, leaving a lasting impression.
Unlike cramped taxis or ride-sharing services, airport limousines offer spacious and comfortable interiors. Stretch out your legs, relax in plush seating, and enjoy the amenities provided, such as complimentary refreshments and Wi-Fi, making your journey a truly enjoyable experience.
Enhanced Productivity
For business travellers, airport transfers can become valuable work time. Utilize the privacy and comfort of an airport limo to catch up on emails, prepare for meetings, or make important phone calls, maximizing your productivity even while on the move.
If you have a special occasion or celebration, such as a wedding, anniversary, or birthday, airport limo service adds a touch of elegance and glamour to your festivities. Start the celebration from the moment you land, creating unforgettable memories.
Tips for Hiring Airport Limo Service
Here are some key pointers to keep in mind when hiring an airport limo service:
Research and compare different limo services.
Check for proper licensing and insurance.
Assess the available vehicle options.
Inquire about the chauffeurs' qualifications and experience.
Confirm availability and scheduling.
Read and understand the terms and conditions.
Seek recommendations from trusted sources.
By following these pointers, you can make an informed decision and select the right airport limo service for your needs.
Conclusion
Choosing an airport limo service for your travel needs is more than just a luxurious indulgence. It is a decision, if you make will bring along a multitude of benefits. From the luxurious and comfortable ride to the stress-free and convenient experience, you will experience a level of convenience that surpasses traditional transportation options. It accompanies ease, comfort, and a touch of luxury to your travel experience. From the personalized service to the spacious interiors and time-saving benefits, airport limo service ensures your journey becomes an experience to cherish.