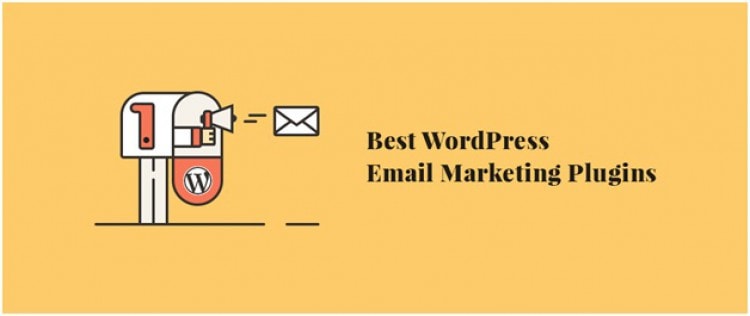 If you want to grow your online business, you have to stay connected to the audience. It's not a hard thing to do if you know the right way.
Are you thinking about getting a WordPress Development? Are looking for some easy-to-use yet effective marketing plugins? You just found the right place.
There are numbers of plugins available both free and paid. Let's start with email marketing.
So, what is email marketing and how it's going to help your business? Email marketing is a fancy term that means reaching out to the customers via email. Sending out business proposal, or update your customers on any new offerings through emails.
Here are 7 WordPress plugins that going to boost your business in 2019.
Thrive Leads:
Hands down! The most popular email list building plugins in 2019. This plugin helps you to rapidly grow your email list. Thrive Leads offers a variety of opt-in forms, drag and drop editor and popovers.
This is not your typical old-school plugin. You can also run the split test to check which module will work best for your website. For instance, a scroll box or ribbon. You can take a screenshot or comprehensive notes of your progress. On top of that, there are lots of reports formats and responsive templates to choose from.
This plugin provides advanced targeting option that means you can gain massive conversation rate by showing relevant and custom-made offers to your targeted users. If you explore this WordPress plugins you will find that there are multiple ways to generate leads.
Bloom:
Another brilliant product with full-feature list building plugin comes in different types such as popovers, fly-ins, inline, and widgets. You can start by adding opt-in forms to your website.
You need to connect Bloom to your email marketing campaign before you create an opt-in form on your site. It works with multiple systems like MailChimp, Icontact, Feedblitz, and MailPoet.
One drawback of this plugins is that you can't visually edit your template like Thrive Leads. Bloom is more like pick and place.
MailChimp:
This email marketing plugins left a mark and one of the best email marketing service out there. MailChimp acts as a bridge between your WordPress website and MailChimp account.
If you are a newbie to email marketing, don't worry because MailChimp is totally free of cost and take minimum time to set up a new campaign. You can easily send eye-catching newsletters to your visitors in a matter of minutes! There are thousands of creative templates available and you can always design your own template according to your need.
Mailster:
Are you one of those who prefer premium plugin to gain ranking through email marketing? Mailster is the right plugin for you. You can create the campaign for both windows or mobile. On top of that, their outstanding customer support is just cherry on the top.
If you are a WordPress user and want to build an email list, don't think twice. This plugin is worth investing because it's specially built for WordPress and can handle almost everything from the dashboard.
One of the most highlighted features in this plugins is that all the outgoing email campaign from your WordPress website can have a custom email template. Also, Mailster collects analytical data on your subscribers.
Newsletter:
Another great entry to WordPress email marketing plugin!
You can send unlimited emails. It's responsive email templates that are just as easy to use as any other plugins on this list. This plugins never limit your traffic. With the inbuilt statistic data analytics, you can take control of your newsletters.
Every time you create a blog post, newsletter automatically generate ready-to-use email template, events or any other custom post type.
MailMunch:
This free to use WordPress plugin will boost your email marketing campaign. If you want free plugins, this is the best choice for you. No other plugins provide such varieties as this. MailMunch offers sidebars, multiple popups choice, and attractive scroll boxes that is hard to beat.
One of the best features of this plugin is that you can sync your subscriber to various plugins such as MailChimp, ConstantContact, GetResponse, and many others. Using in-built analytics you can easily find which page, blog post or opt-in forms brings the highest conversions.
OptinMonster:
This is a complete cloud-based plugin, that means all of your data such as opt-in forms will be stored and managed from the central location.
It would be beneficial for those who handle multiple WordPress websites. You can manage all your marketing campaign in one place. One added benefit is that this plugin is not only for WordPress sites but also you can use OptinMonster to any HTML based website.
Building an email list for email marketing is not that hard if you know what to do. With above plugins list, you can run your email marketing campaign with ease.
Author Bio: 
Harshal Shah has an countless experience as being a CEO of Elsner Technologies PVT. LTD: WordPress Development Company that offers various web development services to the clients across the globe. Mr. Harshal is an huge tech enthusiastic person who has written major & genuine articles as well as blogs on mostly topics relevant to various CMS platforms. This can guide the readers to acknowledge new practises about web development and also they can learn new ideas to build & optimize a website online using multiple web development tools & techniques.