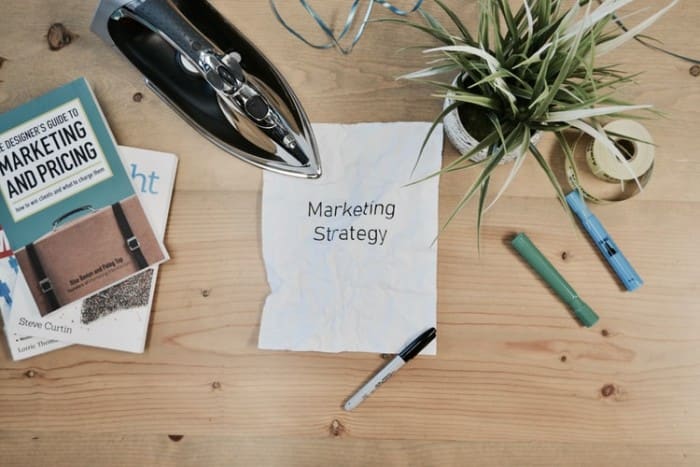 Every small business knows how the budget constraints cause trouble in fulfilling marketing objectives and achieving intended results in terms of sales figures. No marketer ever feels to have enough budgets to do everything they planned. Since budget constraints is a constantly harrowing factor for marketers, meticulous planning is necessary to allocate a budget where it is required and ensure productive spending on all fronts.
App developers or software makers, who, unlike marketers, do not have enough idea about maximizing the marketing budget, need to learn from the successful marketers who already mastered the budgeting skill. Here we are going to explain some of the most time tested practices to maximize the marketing budget.
Optimize Your Marketing Target
First of all, you need to know where you need to concentrate most on allocating your marketing budget. Instead of wasting time, energy, and resources in all areas, you can target most potential areas for getting maximum results at a quick time. Proper targeting can reduce customer acquisition costs dramatically and create more room with your budget.
When targeting, instead of just focusing on the person, you need to concentrate on traits because the complex needs of people evolve and change over some time. There are four stages of spending the marketing budget effectively. They are respectively as follows.
● Attract: Marketing budget at this stage is spent to attract new customers through creating content they find useful or engaging.
● Convert: Converting engaged people into marketing leads that can further be pushed for actual sales.
● Close: At this stage, the marketing budget is spent to convert the leads into actual sales by addressing them with personalized content.
● Delight: At this stage, the budget is spent to enhance customer engagement with products and services and nurture relationships for future sales.
Use Strategies That Go Well Together
Marketers on several channels need to adopt different strategies. If these strategies on the larger context of branding and business conversion contradict each other, it can have a detrimental effect on the business outcome. The marketing strategies across channels should complement each other. Different strategies across channels or the marketing chain should go well together and help each other in achieving sales and marketing objectives. For example, social media marketing and SEO strategy should go well and complement together to ensure better business conversion.
Just Drop Something Non-Effective
Many marketers stubbornly stick to some strategies and resources that are no longer working. This can be referred to as a classic case of inertia in marketing activities. Instead of investing money into resources that are already proven ineffective, it is better to drop them off the boat and look for an alternative. On the other hand, you also need to remember that some areas of marketing like SEO need consistent and persistent efforts for months before producing credible results. For these areas, you should not decide about changing strategy in haste.
Marketing Budget Based on Customer Worth
Not all businesses are the same, and not all customers are the same. Naturally, a business mainly dealing with high-worth customers should have a different strategy for budgeting than an e-commerce startup for office stationery products. This is why, for many marketers, it is important to assess the profit value of a customer for budgeting.
For assessing the profit value of individual customers, begin by creating your customer personas and determine different profit value for each persona. The profit value will depend upon first spending on a purchase, customer retention rate, repeated spending by them on purchases, the number of their purchases by week, month or year, the time they remain as a customer for the business, overhead, and marketing expenses, etc.
Don't Undermine Free Resources
The internet is full of free resources that every marketer can use without paying a dime. Often these resources are exceptionally great to fit the bill of marketing needs. From Google's online resources to a number of free document management, email marketing, and social monitoring apps and tools to a whole array of powerful productivity tools and solutions, small businesses can get hold of too many sophisticated resources that can cut their marketing budget significantly and create more room.
When you use free resources from Google, Yelp, SEO Moz, HootSuite, and several influencers, you can use them to take advantage of the level playing field of the web to deal with competition.
Budgeting to Accommodate the Unforeseen
Marketers try to figure out the entire budget from the very start. But since digital marketing is continuously evolving, determining the budget from the beginning to the very end becomes somewhat difficult for marketers now. Moreover, new technologies and tools always create a new room or new scope of flexing the budget and consider different things. Keeping this unforeseen into consideration is of utmost importance for the marketers now.
Avoid Overspending
This is one of the most important areas for making the right budget for your marketing needs and creates room for more necessary things. Always consider how you can spend less on resources or expertise or human resources and save budget from accommodating more activities or resources. If you are paying for professional email support right from the beginning while nobody is using it, you should have dropped a service like this long ago. For every tool, app, or other resources, considers the feasible and competitive price that you can buy that for.
Conclusion
Every marketer remains pained by the shortage by resources or budgetary allocation. But such pain and concern can be completely avoided if proper budget is allocated and utilized.
Author Bio

Paul Osborne is Chief Technology Officer of Cerdonis Technologies, LLC – A one of leading IT company providing service of app building and designing across USA. As per his technical background he loves to read about new technologies and in his spare time he likes to write an informative article for other developers and designers.