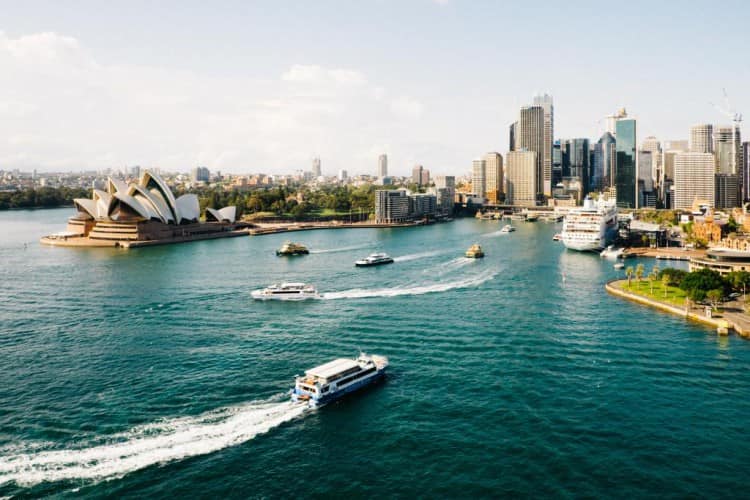 Sydney is a truly exciting city. It has so much to offer, starting from the incredible views from the top of the buildings to the amazing sites and nightlife. So, if your business trip to Sydney is slowly approaching, here are some tips on what you shouldn't miss in this exciting city:
1. The beaches
Beaches in and around Sydney are so amazing that they deserve a paragraph on their own. If you want to visit a long, clean beach, then, by all means, go to the most famous one – Bondi Beach. It's located a couple of kilometers east of Sydney's CBD. You can take a swim there, get a tan, play Australian sports in the sand or surf. If you are looking for some great food options on a beach, then visit the Coogee Beach, which is not far away from Bondi Beach. The view there is amazing, just be careful if you go for a swim because currents are pretty strong there.
2. Best areas to stay in
Sydney offers accommodation for any taste and budget. If you can choose the best locations, then the real Sydney experience is Sydney Harbor and Darling Harbor because they offer splendid views and are conveniently connected to the city center. For those who want to relax in comfortable Sydney executive suites, there are plenty of choices which can make you feel like a celebrity while being there on business.
3. Business meals
You will probably have a couple of business meals, so why not make them worth your while? The harbor and the "Rocks" are an excellent choice, both for casual and formal meals. However, the best business lunch you could have is at Bowery Land. It offers modern Australian meals in relaxing, yet elegant surroundings. The cocktails and flavors you'll have there will remind you of the famous NY industrial era.
If your business meal will be in the evening, then Altitude Restaurant is the place to go to. It is an award-winning restaurant for a good reason. Located in the Shangri La Hotel, high up so that you can be amazed by the magnificent view of the harbor. It is also one of the few Sydney restaurants with a 3 Hat rating for its excellent Australian menu. Gourmet Traveller Wine magazine gave it the maximum of 3 Goblet Wine list rating, so don't miss the chance to enjoy some extraordinary wines.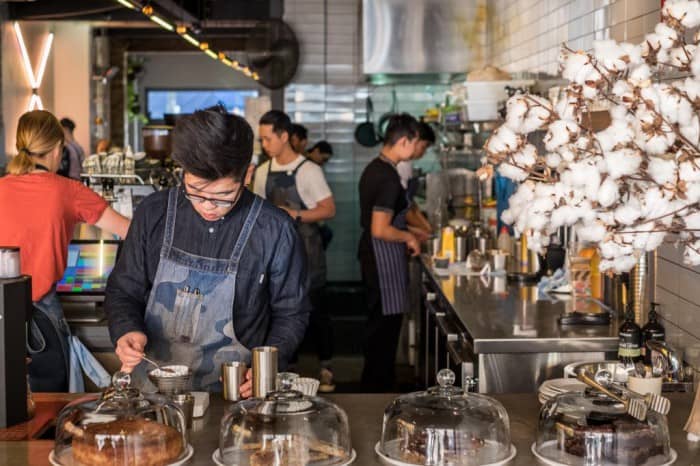 4. Transport from the airport and moving around the city
Sydney Airport is only 9km away from the city center. The fastest way to get where you need to is by Sydney's Airport Link train. It stops at various stations at Sydney's CBD. In case you need to go to the suburbs, there are plenty of connecting buses, trains and ferries from the CBD. Of course, you can also simply choose to get an Uber or a taxi. Both options have cheap and premium services.
In case you'll be using public transport, the best way is to get a free smartcard ticket. You can load funds on it and use it for any means of public transport.
5. The museums
The first choice should definitely be Madame Tussaud's Wax Museum. This museum is both weird and fun and you don't need more than 2 hours to take pics with some of the world's most famous celebrities.
The Art Gallery of New South Wales offers themes of Aboriginal and Asian artwork – something you can't see anywhere else. The venue is also extraordinary, originating from the 19th century.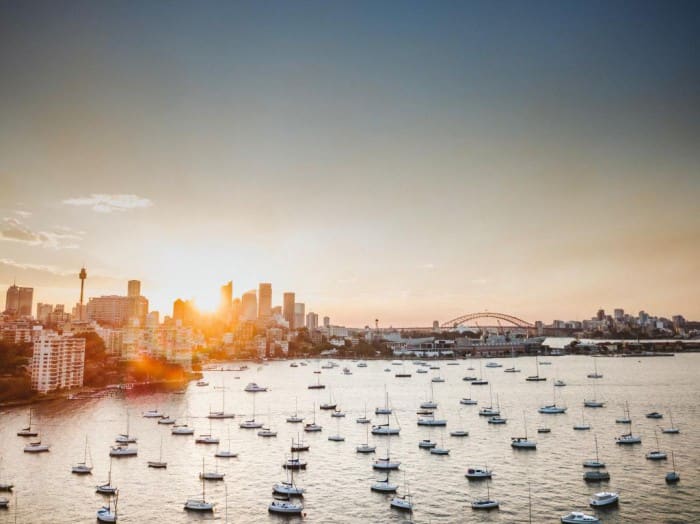 6. Your free time
Depending on how much free time you'll have, there are a couple of things for you to see. Harbor's cruise boats should not be missed because they will provide you with stunning views of the Sydney Harbor Bridge and the famous Sydney Opera House. The harbor is full of waterfront bars and restaurants for you to have a relaxing evening and mingle with the locals. You can experience the Aussie sports rules and the excitement of the crowd if you watch a football, soccer or a rugby game.
7. The visa
Anyone who is not an Australian citizen will need a visa to enter the country. If you are going on a business trip to Sydney, then you will have to get a business visa. It is best to discuss the details with an Australian office in your country. You will have to provide information on the length of your stay in Australia and your accommodation, so be sure to have the exact information before you contact Australian authorities.
Final comment
Once you know what sights and places you shouldn't miss in Sydney on your business trip, the only thing for you to do is to enjoy every minute of this great city!