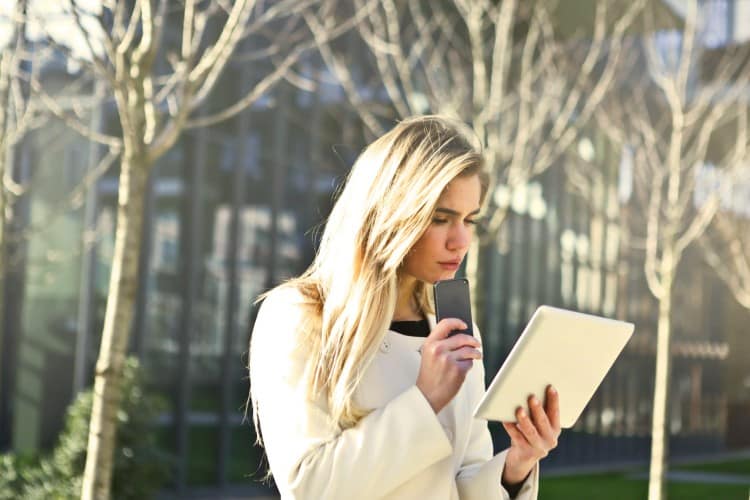 We live in the era of Alexas and Siris, from voice-controlling the temperature of the room to jotting down a grocery list. Millennials have surely got a firm grip on the digital lifestyle with their lives practically revolving around digital assistants.
However, Alexa can be a playful partner for classroom lessons as well. St. Louis University, Missouri tested it in a rollout to their students to see if it made their lives easier. Fun fact: it sure did.
Not only did the students get access to a vast archive of learning resources through the Amazon Echo and Echo Dot, but they also used Alexa to find their way around their campuses as well.
But it does not stop at Amazon Echo. Edtech enthusiasts would be familiar with Amazon Inspire and Amazon Web Services (AWS). The retail giant is looking to leave its mark in edtech, and thus the innovations. With competitors like Google close on the heels, Amazon holds quite a promising future for education, and here's how.
Amazon overtook Google's stocks in the first quarter of the last year. It might just be the underdog that steals the show for edtech. In this post, we will look into the somewhat dormant role of Amazon in edtech and what it may mean for the future of education.
Amazon and edtech – how things are
In 2016, Amazon launched its new edtech program called Amazon inspire. It was specifically aimed at K-12 teaching with digital learning materials. Students and teachers could upload classroom resources like videos, quizzes, curriculum, lesson plans, game, coursework and projects through Amazon Inspire. It was all for free, of course.

Now keep in mind that this was in 2016. Amazon's efforts at providing a globalised portal and unlimited resources for education had not made it to the headlines since then. So what is actually happening?
In the age of VR and AR taking over learning, we have Google Cardboard in schools, colleges and universities. Pupils of the current times are fairly acquainted with the modern ways of learning. Contemporaries like IBM and Microsoft are also coming up with their own ways of revolutionising education. So why does it feel like Amazon is lagging behind? The truth is, it is not.
The retail biggie that grew into a multi-billion dollar company has quite a few excellent tech tools in its kitty. Most of them are looking promising as far as the future of education is considered. When you take a look at the wide array of edtech tools that Amazon has come up with, you have to give it to the retail giant, hands down. Read on, and you will find all about Amazon's role as a sleeping giant in the world of edtech.
How Amazon may become the next big thing in edtech

However, having a vast array of futuristic products is not all it takes to make the cut. This is the future, and you have to fight your way out in style. It's all about clever hacks that help ease any process, and can pave the way to success like never before.
While Amazon's continued efforts promise to bring about a new dawn in education, here are a few things that the retail biggie needs to keep into account. Edtech industry experts swear by the following strategies, and say that they can help companies get a firmer grip on the industry.
Product validation is key
The edtech market is projected for a growth of 17% per annum by 2020, if recent studies are to be believed. Reaching the $252 billion mark is exciting news indeed. It also marks the rapid growth of the industry. This is the reason, product validation is imperative. Customers must know that it actually works before they put their money into it. Hence, the process needs to be tinkered upon until it is perfect!
Focus on the history of education
Of course, one cannot ignore the history of education, teaching techniques and education technology when catering to the market. Both the developers and the educators using the digital tools need to view this objectively. Figuring in the new and old ways of imparting education will be of huge personal statement help for companies to come up with products that keep pace with the changing times. In fact, more often than not, history can be inspirational indeed.
This one is a no-brainer. But offering edtech at competitive prices still remains a plan that most tech biggies are yet to chalk out. While Google is already coming up with super-affordable tools such as the Google Cardboard, smart teaching needs to be accessible as well. Bringing about a tech revolution can aid UNESCO's mission of education for every child in the world. Apart from opening up new horizons in education, better pricing can enlighten many keen minds as well.
For companies venturing into edtech, educators are the go-to people. The time has come for some proactive strategies. Involving educators as part of the core team to develop newer and more innovative education tools can provide insights like never before! Educators can thus take on the role of excellent advisors in edtech soon enough.
Signing off,
From digital assistants livening up classrooms to emerging classroom solutions through tech innovation, Amazon remains a key player in edtech. That gave rise to many speculations about Amazon's plans for the future of education and the like. In fact,students' experiences at voice control features and developing a futuristic curriculum looks to be on the cards. Amazon's devices have helped bridge the gap between technology and education. And frankly, it is empowering to see how simple devices can bring about a world of change in education. We are gradually going beyond the four walls of traditional classroom settings. With companies like Google, Microsoft and Amazon taking over the futuristic tools of education, learning sure seems fun for the generations to come! Here's to the future!
Author bio:
Zara loves to indulge in latest updates about the Education industry. She works as an essay writer at MYAssignmenthelp. She not just follows this industry religiously but also shares her learning with people through her highly loved blog. Additionally, Zara loves fishing and seeing live music