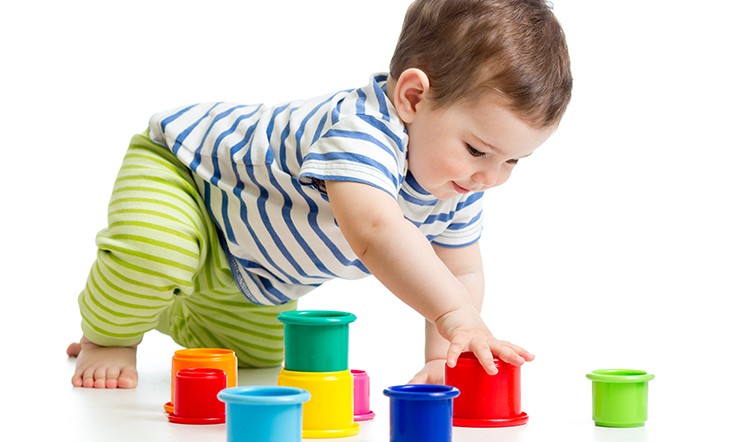 As your baby grows up, introducing him or her to easy and funny games can contribute to stimulating your baby's development. Besides, they can help to a great extent to boost your child's intelligence as well.
Anyway, if you are one of those fellow parents looking for simple and activity baby games ideas for your little one, you're in good luck. In this particular post, we are going to present you some most effective baby games ideas that you can follow to make your baby smarter. Let's check them out in the following without delay!
1. Treasure Hunt
Finding the missing objects is one of the most effective games to make your baby smarter. Kids too love to find the missing things because they always remain curious to know what's going on around them. To play this game, you can hide the toys of your children and then leave some clues so that they feel easy to find them. Each clue should leave another clue to find the following missing one, that's it and there you go for the treasure hunt.
2. Puzzles
Puzzles are popular among children of all ages. Children get involved in using their brains while solving a puzzle. You will find a lot of puzzle games in nearby shops as well as online stores. However, you also can make puzzles by drawing a picture on a hard paper and then cutting it into small pieces as well. Thus, puzzles are ready to make your baby smarter. As per my experience, my daughter Laura became way more positive playing the puzzles.
3. Pencil and Paper Games
Pencil and paper games are more than enough to entertain as well as teach something new to your children. It will make your kids forget electronic games within a few days if you can trick them, trust me! Take a piece of paper, a ruler, and a pencil and then draw tables or grids according to the game type you want the kids to play. You can write down a word say, "Coconut" and then ask your kid to write down any word with the last letter of the word that is -T. Now, your child will write something like "Tattoo" and the game begins. You can call it a get smart baby game too.
4. Paper Bag Skits
This game is played among a larger group of kids. When you go to visit your cousins and your kids met their cousins, you people are more likely to have a hard time to control them, right? They may make a mess around the house that you, parents, hardly like to allow. Paper bag skits is a smart game to play in such a situation.
Call the children and then divide them into groups. Give them bags full of toys, spoons, balloons, ribbons etc. and let them make skits. Keep an award system so that the children become competitive, smart and co-operative.
5. The Listening Game
Every object has a particular sound, isn't? By playing the listening game, you can allow your kids to get familiar with the sounds of different things which is a great way to make your baby smarter. Show some objects to your child and then close his or her eyes. Then make sound with a particular object and ask him or her to tell what it is. If you can play it correctly, your child will definitely love it and at the same time, their auditory organs will also develop as well.
6. Balance Beam
Balance beam is a popular game among kids and it really helps to teach them how to follow commands and instructions. It also makes the kids smarter as well. To get started, make a straight line and set a rule of dismissal if anyone fails to follow the command. Now, ask your children to walk on the line all the way. By playing this game, their balancing skill will get developed a lot at a very young age.
7. Counting Game
Counting game is popular among children of 1 to 5 years. Gather a group of children and ask each of them to count from 1 to 50. Whoever does the counting correctly, praise him or her and give candies as the reward. It will make the children use their brains and make them competitive as well.