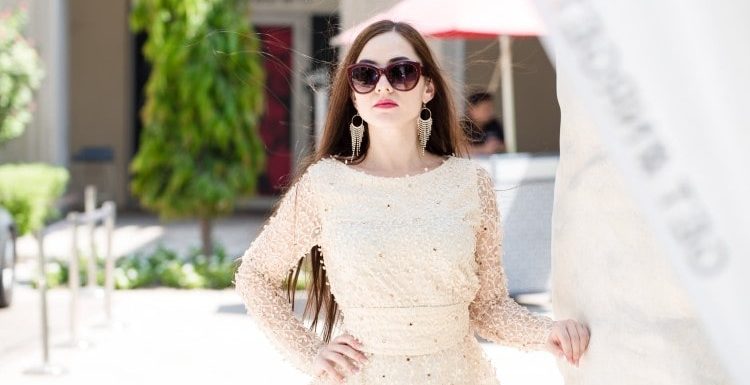 As soon as the weather gets nicer, we are ready to come out more and to look and feel better. With more dopamine comes more time to invest in the way we look. The upcoming spring season will be the perfect time for you to show how invested you are in the current beauty trends. Eye accents and breezy hairstyles with some accent accessories are expected to be a true hit this season. The fashion shows are full of interesting ideas and here are some that will definitely make a significant mark this spring!
Smoky eyes
The first beauty trend of the upcoming season is smoky eyes. While you can go for some softer looks, bolder expressions are going to be a huge hit as well. Putting an accent on your eyes is always a good idea. Smoky eye, in particular, will make you turn heads this season.
Anyone can rock a good smoky eye. All people need to do is match their makeup to their eye shape and skin tone. A good smoky eye will bring glamour to any face and it will put the focus on the eyes perfectly. Smouldering eyes are now daytime appropriate – it would be a shame not to take this opportunity!
Glam grunge
Another pretty bold trend for spring is glam grunge. Even though soft and pastel looks are more expected to take over such a season, grunge has made its way back into fashion shows. It's bold, edgy, and unusual – there is no reason for it not to be cool.
Deeply stained lips are the most obvious example of this trend. They remind us of underground parties immediately and no one can look away. The lipstick shades are hauntingly beautiful.  Combined with the right outfit, any of these will look otherworldly good.
Simple skincare
While the previous seasons were all about cabinets full of skincare products, simplicity and minimalism are taking over now. Science-backed and sustainably-focused are the terms that best describe this season's skincare trends.
Investing in high-quality effective products is a great way to keep your skin flawless. However, an occasional visit to a professional dermatologist will ensure the prevention of any problematic conditions. Eco-friendly products, prevention, and minimalism will make any type of skin glow!
Not much foundation
Clean makeup has been a hit for some time now. Giving the skin a fresh look and natural glow is the focus of this season as well. Enhancing the complexion is the goal of makeup – not hiding it. That is why the trend of barely having a foundation on keeps living.
A tinted moisturiser or a creamy foundation could do this perfectly. Using foundation serums might be an even better idea. These are beneficial for skin for numerous reasons. For instance, they might have hydration and anti-aging ingredients. Not only that, but they can have the mandatory SPF too.
Bob haircuts
As far as hair is concerned, bob haircuts are taking the spotlight. Fashion weeks are all full of this type of hairstyle and we'll be seeing it in the streets even more. Not just any hairstyle, choppy bob is the one making everyone crazy about it.
Chic and modern, this hairstyle can accent gorgeous faces like no other style. Whether it's natural hair or dyed in pastel shades, every head looks good with this hairstyle. It can be a bowl cut or super slicked-back bob – either way, it's gorgeous and mesmerizing!
Retro references
Finally, retro references are going to be huge this season as well. The past is full of hidden or forgotten gems. Fashions weeks are reminding us of them all and welcoming them rapidly. From '60s bouffant to '80s punk pieces, the past is knocking on the doors and we are opening them.
Hair, makeup, and jewellery trends from the past decades are all present in today's fashion weeks. Anyone can pick a decade of their preference and embrace this trend too. There is no need for the whole styling to be this way. Instead, even one historical statement piece could make a drastic significance.
Conclusion
The new season always brings interesting and bold trends. This upcoming spring is a time for getting out of comfort zone and experimenting. Every one of these trends will make a huge difference in the upcoming season and being a part of this moment is a valuable experience.