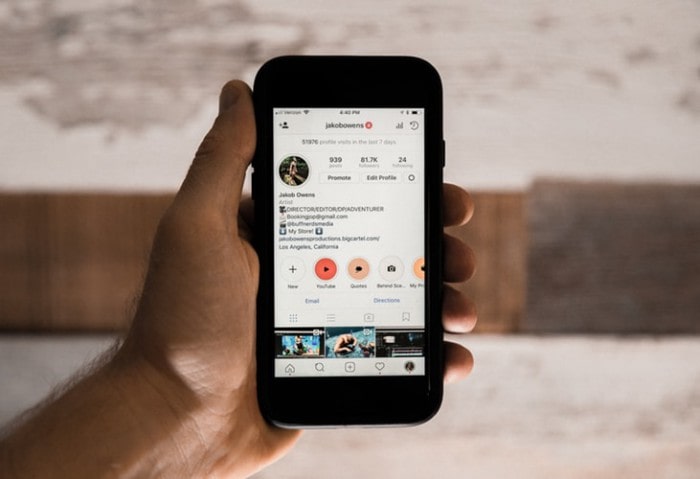 Instagram has rapidly gained traction and has achieved phenomenal success to become one of the best tools just perfect for savvy entrepreneurs. Thanks to the video features and even the capacity to shoppable stories directly using product tag stickers, Instagram has today become the best destination for retailers to effectively connect with their customers or followers and ultimately enjoy conversions or sell their products. There are around 25 million business profiles and over 200 million users who visit at least, one Instagram business profile daily as of 2019.
Businesses Must Treat Instagram Feed Little Differently
You must think about Instagram from a new perspective. As per www.forbes.com, you have the liberty to add a host of branded hashtags as per your wish in all your Instagram posts. You could schedule your posts carefully, pay for advertising, create contests, and respond to each and every comment for effectively boosting consumer engagement. But if you are involved in merely these activities, you would still find yourself lagging behind in terms of your sales and number of followers.
So what do you think is the missing link? You need to focus your attention on your actual content. It is just not adequate to post whatever images you have in your stock. Rather, experts believe that it is essential to curate your feed. You need to consider Instagram feed as an attractive and interesting magazine and all additions to it must be treated as an invaluable and integral element of the editorial content. Your marketing team must start thinking like professional magazine editors and graphic designers instead of merely thinking in terms of a business utilizing Instagram. You would soon notice that your engagement is soaring. Now Let us examine some of the benefits of using Instagram for business in 2019.
Helps Businesses to Connect Effectively With Customers
Some people would at first consider social media platforms such as Twitter and Facebook when they need to connect with their followers and engage effectively with customers online. However, when you consider Forester Research statistics you would see for yourself that Instagram is effective in generating 120x more engagement for every follower as compared to Twitter. With such phenomenally high engagement, Instagram is considered to be the perfect platform for seamlessly connecting with your customers. You could consider sharing a picture of an innovative or a new product and seek the opinion of the users or allow them to glance through the project and check out if they are having any input.
Businesses Could Leverage the Power of Instagram for Fueling Other Marketing Endeavors
One of the greatest benefits of Instagram for businesses is that now a business could gather all the valuable data and information from this versatile social media platform and effectively use it for carrying out all other marketing endeavors successfully. All the traffic that Instagram is known to drive to the websites could be retargeted on some other social media channels like Google, Facebook, etc. You could utilize Instagram posts for promoting other marketing endeavors you are undertaking.
Cross-promoting marketing efforts and channels help businesses in extending the reach of the social media platform and encourage all existing followers to consistently keep a tab on your specific brands even on other platforms apart from Instagram.  When you have a greater number of touch points with a consumer, it is more likely that they would be purchasing a particular product from you instead of buying it from your competitors. You surely enjoy a competitive edge in your business if you are on Instagram for Business.
Instagram Is Able to Differentiate Between Business & Personal Profiles
Instagram effectively differentiates between a business profile and a personal profile. Hence, it is the ultimate destination for all businesses both big and small. When you convert your personal account into a purely business account, you at once have easy access to a host of advanced features for promoting and boosting your business. Some striking features would include a CTA button for all your page visitors, easy access to Instagram Insights, and the liberty to promote your Instagram posts using ad dollars. Moreover, the Instagram users are clearly able to understand that the specific page they have visited is actually a business page that means serious business and certainly not just another casual personal page on Instagram. When you switch to Instagram Business, you are all set to enjoy the amazing bouquet of Instagram benefits and taste sweet success in no time.
Businesses Could Forge Strong Relationships
Instagram is a wonderfully organic marketing platform, meaning you do not need to cough up even a cent to get real engagement from actual potential customers. Instagram observes engagement rates that are 84x higher than Twitter, 54x higher than Pinterest, and even 10x bigger than the behemoth that is Facebook.
Billions of Instagram posts are liked daily. As your follower base grows, so will the engagement and interaction on your posts. You must recognize these opportunities and acknowledge the people who engage with you to see how far down the sales funnel you can push them. This can be as simple as liking their comments or tagging them in replies or future posts. Transparency and responsiveness go a long way in making your brand appealing to potential customers and building enduring relationships.
Businesses Could Have Access to Untapped Customer Base
There are more than 500 million daily active users on Instagram and at least, 266,666,667 Instagram users are actively buying precisely via Instagram profiles and effective Instagram ads. If you are not on this powerful marketing platform, you are sure to miss out on opportunities and you may not reach your untapped customer base ever. Around 200 million Instagrammers are known to actively visit a business profile on Instagram daily, but if your business is not on this platform, you are bound to fall behind your competitors. Consider Instagram as an extension or a hand of your organization. The more you appear on Instagram, the more exposure your business would be getting to a broader target audience.
Conclusion: Instagram is An Effective Tool of Expression
Experienced marketers and social media experts believe that a truly fantastic and successful marketing stratagem on Instagram has very little connection with tried-and-tested tactics or statistics. Even though both these parameters are useful in guiding you every step of the way of your Instagram journey, your business's true success lies categorically with knowing clearly and living by precisely your brand image and identity. If you are able to ensure a complete brand experience for all your Instagram followers, your business would enjoy massive success on this versatile and vibrant social media platform.
Author Bio –
Ariya Stark has been working on the importance of social media in marketing with thousands of real Instagram followers for her postings. You can visit Instagram for business for more information.