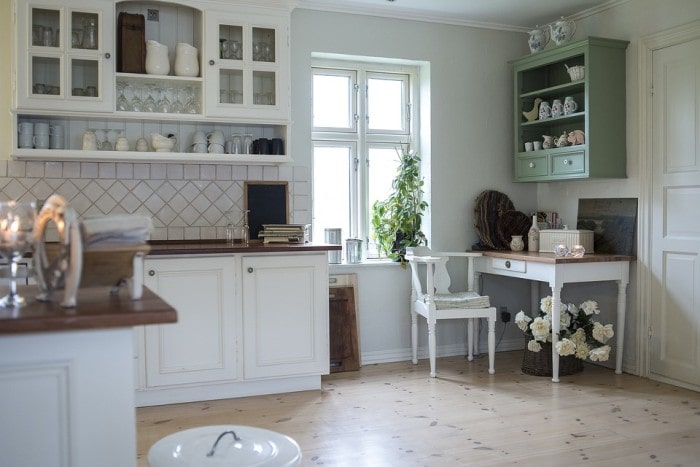 The majority of buyers put significant emphasis on the kitchen when buying a house. They need to feel they belong in the space before closing the deal. That is why 65% of house sellers carry out a kitchen makeover before putting the property on the market. However, when you have a custom kitchen, the value of your home shoots through the roof. Bespoke kitchens have risen in popularity as homeowners are becoming aware of the style and design flexibility they provide. If you are still uncertain about bespoke kitchens, read on to find out their benefits.
What is a Bespoke Kitchen?
A kitchen makeover is a significant decision for every homeowner. Since it is costly, it is vital that you love every aspect of the new space. To ensure no mistakes are made, homeowners prefer to have a bespoke kitchen. It allows them to control every aspect of the kitchen, from the design to cabinetry and colour palette. These kitchens have no standard sizing, and the property owner can decide on any kitchen style.
Benefits of Bespoke Kitchens
Since the kitchen is a vital part of every home, it should be designed to suit your lifestyle, personality, and needs. There are several benefits, including:
Flexible design: A custom-made kitchen caters to your preferences. If you want bold colours, that is what you get. You can use any colour palette and choose your preferred layout. You will also dictate the number of cabinets, drawers, and shelves, including their design and finishing. If you want to stray from the traditional kitchens, you can choose a unique colour palette and lighting.
Maximum use of space: A kitchen has to be functional to utilise all the available space. Tailoring the kitchen design ensures that you maximise the space. For instance, if you require additional storage, you can include extra drawers or shelves. If the kitchen is small, you can customise it to maximise the floor space without crowding it.
High-quality: When you go for tailor-made kitchen design, every inch is measured and accounted for before anything is installed. You can also find inspiration from other custom designs to create your dream kitchen. With every detail taken into consideration, you will have a kitchen crafted to perfection using the best available materials.
Value for money: In a bespoke kitchen, every cabinet or drawer is made to perfection. Therefore, you get the highest quality in the market. While this style of kitchen can be expensive, you are guaranteed the best craftsmanship using high-quality materials. That means the kitchen will be durable and boosts the value of your property.
How a Bespoke Kitchen Affects the Value of Your Property
A kitchen serves numerous purposes, including socialising and dining. Therefore, many buyers would like a kitchen that suits its purpose before buying the house. A dated kitchen puts off buyers and reduces the value of your home. If you have plans to put your property on the market in the future, you should do a kitchen makeover. A bespoke kitchen often exceeds the buyers' expectations, and they will be willing to pay extra money for the exquisite design.
A custom kitchen reflects the overall theme of the house. That means the design will be appealing, and the buyers can picture themselves in the elegant space. You can also ask for a higher price if the kitchen has a functional layout that has utilised all the available space.
A tailor-made kitchen gives you the control of its design, and you can make sure that the materials used are of the highest standard. The custom design and craftsmanship will add a touch of luxury to your kitchen and increase the market value of your property.