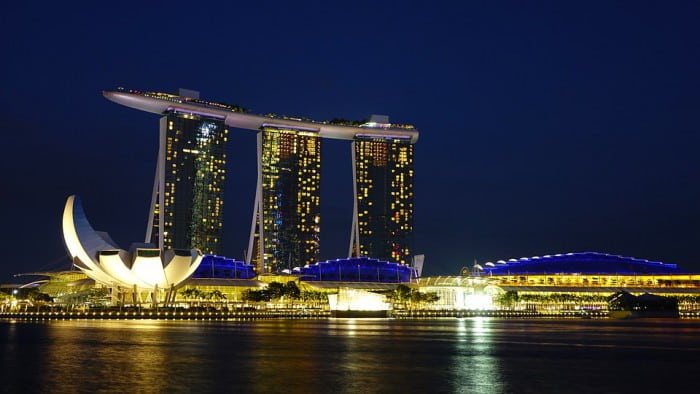 "Have you eaten?" is the direct translation of "Makan" which is the primary greeting in Singapore. With that kind of greeting, it immediately tells its tourist the significance of food in this country.
You will be amazed by the diversity and depth of Singapore's regional tastes which were influenced by cultures from everywhere. Their food is a combination of Chinese, Southern Indian, Indonesian, and as expected, Malay influences. Combining these different tastes, Singapore created something unique and totally their own.
Deciding on dishes and the food to highlight is a bit difficult as this nation offers a lot of food to choose from, and there are numerous similarities to the dishes in Malaysia. This listing will take you throughout the island to taste the food. Think about taking a break from work for now and start hiring a virtual personal assistant to do the work while you're on vacation.
"Makan?"  Let's go!
Laksa
Laksa is among the ultimate expression of the union of the Malay and Chinese flavors and ingredients in a bowl. Rice noodles constitute a bowl of laksa's base and starch, with the subsequent amount of curry or gravy, bits of proteins, and additional herbs and vegetables.
There are several types of laksa, some of which may include pure coconut milk while others are more diluted with water. Laksa is popular through the Malayan peninsula, so in Singapore, you are going to come across a number of famous laksa restaurants.
Sungei Road Laksa is famous among laksa aficionados.  One of the legacy food stalls in Singapore, it has a fascinating story behind how they got their recipe by a client who then vanished.
The stall has been providing laksa for decades in exactly the exact same manner; they cook the curry in an aluminum pot over charcoal. During peak hours the line in Sungei Road Laksa can extend over the entire food court, but the line goes quickly since they serve one dish without any variants.
Bak kut teh
Bak kut teh, which literally means pork bone tea, is a dish with Chinese origin that is popular across Singapore and Malaysia. Though one might believe the pork is cooked from the tea, it is not really included in the dish recipe. They say the dish got its name because those who eat it consumed a strong tea to cleanse away the grease of the pork soup.
The primary ingredients of bak kut teh is pork ribs which are boiled In water together with white pepper, a great deal of garlic, and salt until the tender pork absorbs the flavor of the garlic and pepper to make a satisfyingly savory soup.
Bak kut teh is consumed with a bowl of rice, and oftentimes with other side dishes such as preserved braised tofu or mustard greens. And as expected, if you eat bak kut teh, you will need to wash it down with strong Chinese tea.
Hokkien Mee
Hokkien Mee is a fried noodle dish that is popular among Singaporean and tourist alike. Its origins can be traced back in Fujian province in China, where the Hokkien population is originally from, and which has been embraced by the Malaysian and Singaporean cuisine.
Hokkien Mee carries a mix of both white rice noodles and yellow egg noodles which are fried with egg in a wok with bits of seafood—generally squid and shrimp, and bean sprouts. Different vendors prepare it a little bit differently; some do so with sauce or gravy while others stir fry it. Hokkien Mee is usually served with a sambal chilli sauce, and a squeezed calamansi on top to get that extra citrusy flavor.
Chicken Rice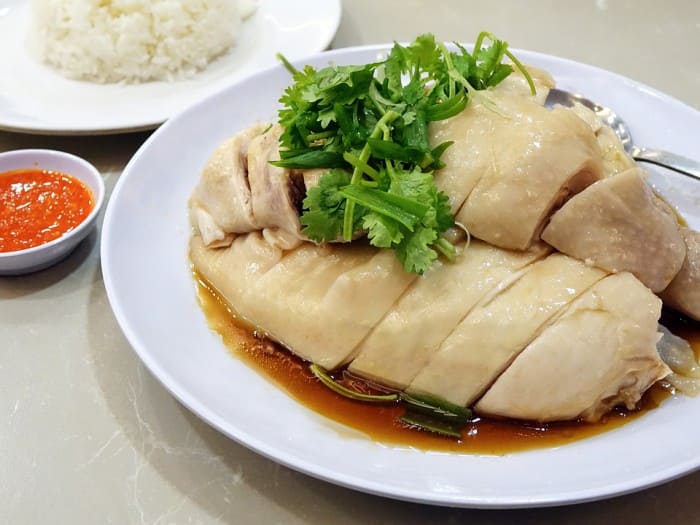 Even though chicken rice is only a very simple blend of boiled chicken, coupled with delectable sauce and rice, this highly influenced from Hainanese dish, is among the very popular and well-loved dishes to try in Singapore.
Most people have their own preference when it comes to chicken rice. Every stall varies by how in which the taste and texture chicken, the flavor or oiliness of their rice, then most certainly the various kinds of sauces – others are spicier while some are more salty or gingery.
When you talk about stir-fried noodles, one of those all-time regional favorites is the char kway teow. This dish consists of rice noodles which are flat and wide, stir-fried egg, shrimp paste, dark soy sauce, few chilli, and Chinese sausage and blood cockles.
It requires some skill to stir big batches of char kway teow. One with unlearned hand will realize that frying sticky and wide rice noodles will just result with a large gooey chunk in the end. It actually takes a lot of heat and work skills and an understanding of these ingredients in order to fry a fantastic bowl of char kway teow.
Chai tow kway
Another typical Singapore dish which you will find in pretty much every single food stall is the chai tow kway, which can be quite commonly known as a carrot cake. It is more of a snack kind of dish which is also popular across Southeast Asia, such as in Vietnam and Thailand.
But unlike its  Western-style carrot cake which is usually sweet and is made from orange carrots, this carrot cake does not really have any carrots in any way, but it is called as such because it is made out of daikon radish, which can mean carrots and daikon radish in the Chinese language.
This snack dish is made from rice flour and shreds of daikon which are shaped to rice cakes. It is then fried in pork lard with eggs which results in a fatty salty snack that is crispy and gooey all at once.
Takeaway
Singapore can be proud of so many things—from their heritage buildings to precious architectural works, and probably their greatest offering: their food. Singapore is a place where different ethnicities come together to create a truly unique Singaporean dish. So if ever you are planning to go to Singapore for a couple of days or simply chance to be in the airport for a couple of hours through a layover, find time to sneak in a couple of delicious local dishes.
Author Bio

Karstine Mae Sanchez is a content marketer at OkayRelax. She loves writing content on business and work management, food and nutrition, and travel lifestyle. When she is not busy, you can find her at the beach, exploring different islands, seeing beautiful waves and walking in the sand.