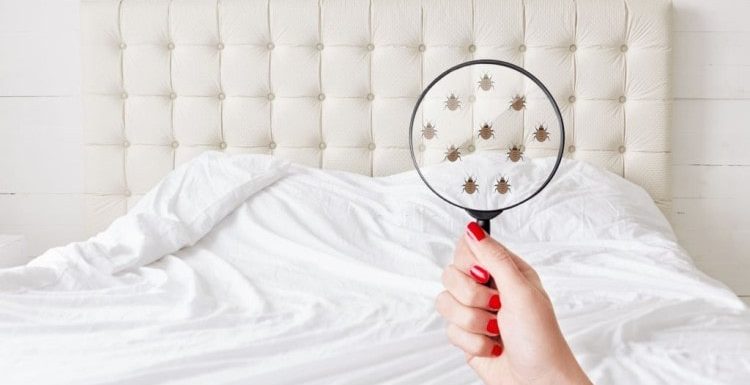 Bed bugs are a nuisance to any household. Seeing one in your bedroom can make you panic. Applying the best pest control and prevention methods is the surest way to prevent full-blown infestation. Whether you've seen the signs of infestation or none, the following tips can keep bed bugs out of your bedroom.
7 Tips to Keep Bed Bugs Out of Your Bedroom
1. Get Professional Bed Bug Treatment
Bed bug treatment can be complex. You should not rely on DIY remedies alone. A professional pest exterminator will inspect your home and determine the best treatment plan.
Pest control companies are experienced professionals with the technical knowledge of the right tools and products to kill bed bugs. These technicians adapt their approach depending on the level of infestation. Their experience helps them to protect your family and pets from unnecessary hazardous chemicals.
Before contracting an exterminator for your home, do due diligence to hire the best. A good company should have certification and professional technicians. Referrals are one of the best ways to shortlist pest controllers.
2. Cover Power Outlets, Wall Cracks, and Crevices
Bed bugs use hiding spots like power outlets, wall cracks, and crevices to evade extermination. They can hide long enough until it is safe to move elsewhere. Covering power outlets, cracks, and crevices deprives them of shelter, leaving them exposed. Then you can use your preferred treatment method to kill them.
3. Inspect Second-Hand Furniture Before Buying
Old furniture can provide a gate pass to pest infestation if they come from an infested home. Before bringing old furniture to your house, inspect it well.
Also, occasionally check all your furniture for any signs of bed bugs. If you notice any, immediately contact a pest control company to inspect and treat your home early enough.
4. Storing Clothes in Vacuum- Sealed Bags
Some public facilities have bed bugs that you can easily carry in your clothes to your home. Storing your clothes in vacuum-sealed bags when traveling or using public accommodations can prevent the transfer of bed bugs from hotels.
5. Use Bed Bug Monitors
It is not easy to detect bed bugs in your home. Bed bug monitors help homeowners to track bed bug infestation and treatment processes. By keeping a tab on the state of your home, you can tell when the treatment is effective or needs changing.
6. Clean and Heat Dry Your Bedding
Bed bugs and their eggs may also hide in bedding, such as bed sheets, blankets, and pillows. Regular cleaning and heat-dry can eradicate them. Also, inspect the laundry containers or hampers, cleaning them when necessary.
7. Inspect Your Pets for Bed Bugs
Like human bedding, bed bugs can also find shelter in your pet's bed. Inspect your pets and clean where they sleep. You can also heat-dry their bedding to kill any bed bugs or eggs. If you tolerate them on your pet, they'll find their way to your bedroom.
Hire The Pest Control Company
DIY methods may not permanently remove the bed bug menace from your home. Hiring a professional pest control company can get you a quick and permanent pest solution. Their solutions are long-term and do not endanger your family members and pets.