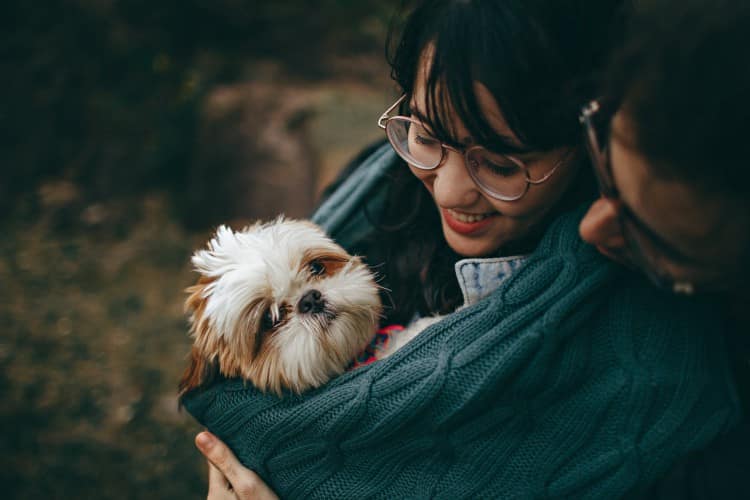 Whenever you need to take your furry friend on a long trip, a pet carrier is your safe bet. It will keep your pet secure all throughout the journey while allowing ease of transport.
There are many pet carriers available on the market. But, you only need to choose one that gives the best in terms of comfort for your animal companion.
To help you with your selection, be mindful of the following pitfalls to avoid when choosing a pet carrier: 
1. Not taking your pet's measurements
Whether it's a dog or a cat, you need to know your pet's length and height to choose the right carrier size. The pet carrier should be big enough for your furry friend to curl, turn, or stretch in.
When taking measurements of your pet, follow these tips:
Make sure to measure your pet's back from his or her neck (where the collar is) to the base of his or her tail, then add a few inches to the measurement.
Measure the shoulder height starting from the top to the ground.
For soft-sided ones, add 2-3 inches to the shoulder height measurement.
For hard-sided ones, add 3-5 inches to the shoulder height measurement.
Manufacturers normally list the size and weight limit for every carrier. If your pet is in between sizes, always choose the larger one. But remember as well that too much room inside a carrier is also as bad as too little. With too much space, a pet may slide around and get himself or herself hurt in the process.
2. Not checking for quality
When it comes to choosing a pet carrier, quality is important. Keep in mind that the safety of your pet and your peace of mind depend greatly on it. Saving a few dollars for an inexpensive carrier is not worth the risks involved.
If possible, test the carrier, its straps and openings, before you buy it. The worst case scenario would be to have your carrier broken or for your pet to escape in the middle of your trip. If the carrier has pockets for water and food on the outside, make sure that your pet won't be able to access them from the inside.
Scrutinize the support structure
When choosing a carrier, you should make sure that it can protect your pet by having a stable interior. Check whether:
The closure fasteners are secure enough to prevent any chance of your pet escaping.
The structural pressure points are reinforced.
The carrier is level and balanced.
Materials used for the pet carrier construction are safe and adequately padded.
3. Not choosing the right type
Pet carriers come in different styles. Take advantage of the wide range of options and choose one that best fit your pet's needs.
Soft-sided carrier – This is the most popular style when transporting smaller dogs. A soft foldaway pet carrier is designed to be portable and light. Plus, you can easily fold it up for storage.
Wearable carrier – This style somehow resembles baby carriers. It keeps your hands free while you take your pet anywhere you want. However, this is only practical for small, lightweight pets.
Standard hard-sided carrier – This is preferred by those who are more into durability and rugged construction. Its hard shell offers extra protection for a pet and makes it easy to clean. If you're travelling by air and your pet is too large for his or her container to be kept under the seat, some hard-shell carriers are allowed by airlines.
Wheeled carrier – Even a tiny pet can start feeling heavy when carried for a long time. Wheeled carriers take the weight of your pet off your shoulders while also keeping him or her from being jostled around. Although this is not recommended during rugged hiking, it's a good choice for city walks.
Other than the styles listed above,also consider the pet carrier design. For proper ventilation, check for mesh panels and openings on top. Other design features like pockets for toys or food may also come in handy depending on the kind of travel you will be embarking on with your furry pal.
Soft-Sided vs. Hard-Sided Carrier
If you're confused between choosing a soft-sided carrier and a hard-sided one, consider the following:
Small pets usually feel more comfortable inside a soft-sided carrier, while large ones need the toughness of a hard-sided carrier.
Soft-sided carriers are easy to carry, while hard-sided carriers stay put better in a moving vehicle.
Anxious pets feel calmer in a soft-sided carrier with mesh as they can view what's happening outside. Alternatively, hard-sided carriers are better for pets who scowl at strangers.
Hard-sided carriers are easier to clean compared to soft-sided carriers but they don't provide the same cozy feeling.
Hard-sided carriers are generally required for shipping a pet via the cargo of a plane. Alternatively, soft-sided carriers are usually acceptable when you bring a pet into the plane with you.
4. Not considering your pet's temperament
Every pet has different habits. Make certain that you select a pet carrier based on your animal friend's temperament. While a calm pet can adjust well to a small carrier, a curious, overactive pet may need more space to release his or her energy.
When taking your pet on a journey, have the carrier in advance to give your furry friend enough time get accustomed to it. Follow all tips above when choosing a carrier so that you can take your pet safely everywhere with you.