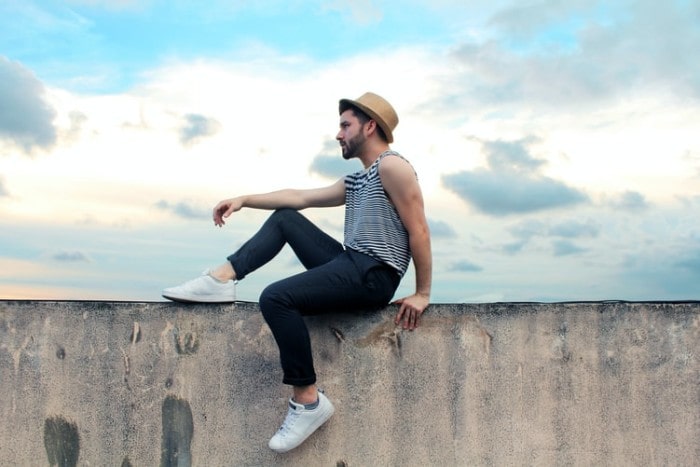 Date night – of course when that comes to your mind, you do become a bit nervous unless you are Ryan Gosling himself. That's alright, we can relate to this – you just want to look your best to impress the hell out of the potential partner you are going to meet. The way you look, carry yourself and smell have a huge impact on people and hence, you should not underestimate the importance of appearance when it comes to dates. But then, do you really know how to pair things up to bring out the best in you? For example, are you a shorts or a chinos guy? Do you look best in half sleeves or full sleeves? Now, as absurd as it might sound, your partner might just be registering every little detail about you and your appearance, and hence, you need to get things right.
Let's focus on footwear. Why? Because even though they are the last to be seen and make the final impression on your date for the night and one of the biggest mistakes guys make on date night is –  Wearing the wrong pair of shoes thinking it doesn't matter. They end up pairing casual shoes for men with formal wear sometimes (yes, it can be pulled off sometimes) but this mistake can be fatal for the future of your date because footwear's choice is very important. Which one should you choose and why? Well, our pick is casual shoes for men and here is why you should not think twice before choosing them for the special night.
The look
Well, it shouldn't come as a shock to you that the casual shoes will make you look good on such an important night. Whether you are going for a t-shirt and shorts look for an evening beach side walk or are going for a semi-casual look with shirt and chinos – casual shoes are surely going to look good and bring about the style quotient in you.
The variety of wears to pick from
Oh, one of the biggest advantages? You have a huge range to pick your casual shoes from. No, not just colours, even types of casual wear you could choose from. And if that wasn't enough, pairing casual shoes is a lot easier than pairing formal shoes. You could wear chinos, shorts, trousers or jeans with the casual shoes and still look good whereas, with formal looks, you are confined to only a limited number of choices (please now, do not think of pair shorts with formal shoes)
The comfort
Forget about the tight walking stance that you had to take with formal shoes and formal wear. With casual shoes for men, you will be very comfortable, give your feet some air to breathe and will not lose on the most important part – the looks. When you are comfortable, you would be oozing confidence and will surely impress the hell out of your date.
Easy to wear and take off
Well, if ever you feel uncomfortable or if your date ends up with a walk around the beach or the park, casual shoes are easy to handle at all times. Getting them off and putting them back on is fairly easy – no complex laces or polish to take care of – just a wipe and you are ready. Yeah well, even if things end well for you and the date ends up in the bedroom, imagine the hard time you might have with formal shoes – opening the lace, putting off the pair of socks – urgh, just a waste of time, unless you're wearing casual shoes for men (wink).
Easy to maintain
There's no doubt in the fact that casual shoes are easy to maintain, especially when compared to their formal counterparts. When it comes to casual shoes for men, just wiping them clean or a brush clean-up will work well, and you might not have to polish them or wash them now and then. Just hop into the pair of shoes, and you are good to go as always. This means that they will wear and tearless, will be low maintenance and of course, keep making you look good as always.
And that's why you should not look beyond casual shoes to get yourself that stylish and elegant look for the date night you have been looking forward to.
Well, don't just wait around to get one in a sale – get your favourite pair of casual shoes for men right away and do not compromise on your style and look for the dates that you are going to have from now on wards!