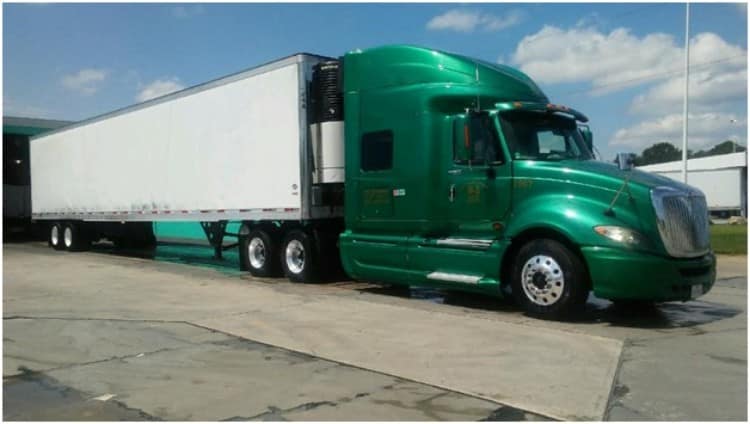 Buying a used vehicle is more perplexing and challenging than buying a new one. Why? Because there's always a risk that you might get into a bad purchase and end up losing your money, either upfront or gradually over expensive repairs. The same applies to the purchase of a used truck.
While it is tempting to buy a used truck for a cheap-dirt price, you cannot be sure if it's going to live up to your expectations in the long run. The last thing you want is your truck going belly up while you are delivering an important consignment.
No matter what, nothing should stop you from buying a used truck. And this is where this 8-minute read will pull all the stops so that you can save tons of money from the deal to supplement other business operations.
Is it too difficult to get a good deal when it comes to buying a used truck? Well, certainly not after reading this article. We will talk about various criteria that determine a good purchase and hold valid for 95% of buying decisions.
First of all, let's talk about general specifications and what to look for in a used truck, regardless of the model or make. Once you have enough information on hand, you can further steer your decision around brands that give you the best value and meet your purpose.
What to look for in a used truck?
Before you peek under the hood, the first thing to do is shortlist a few options based on the mileage, year of manufacture and perceivable condition. To start with, go with the notion of "it must be good if it looks good". Once you have at least three options to look at, look out for problematic areas in each of them. Here's how to do it.
Pop the hood
Oil leakage is one of the biggest engine problems that can quickly escalate your running cost. And if you want to get it fixed, the repairs might rip you off of your savings. Either way, it is wise to avoid the problem altogether. Have a good look at the engine and see if there are any oil spatters on the block or directly underneath it.
Also, the glaringly obvious signs of rust on engine's components indicate that the truck has been sitting in the garage for a long time. The seller might try to shrug it off as a common issue in used trucks, but it is something that can eat up quickly into the block, causing irreversible damage.
History Check
Before you decide on a particular truck, it is imperative to make sure that you aren't being passed down on with a load of problems. The truck you are looking at might have taken a lot of abuse in the past or damaged in a major accident. You must ask your seller for
While your seller rambles about the features and how well-maintained the truck is, ask them why are they selling it in the first place? Are they planning to upgrade to a bigger truck, or are they simply tired of the recurrent repairs? If you are convinced of their reason to sell, feel free to proceed with the purchase.
However, if the truck has been in a major collision and has now been refurbished, you must know every detail before writing a check. How severe was the damage? Which parts and components were replaced? Are there any shortcomings developed post accident? Asking these questions will prepare you for potential situations down the line.
Is mileage an important factor to consider?
This is where most buyers are tricked into buying a used truck with a six-figure odometer. You might think that a six-figure odo makes sense for a truck, but having the engine rebuilt in the near future is an added expense most buyers forget to factor in. Depending on the brand you are looking at, there's a limit to how far a stock engine can go.
It is always advisable to go for a low-mileage truck so that it has more life left to tend to your purpose. Talking of mileage, don't forget to check the Tyre tread because replacing tyres on a truck is a major expense. Even if you are no tyre specialist, it's easy to determine how much tread is left. Simply ask your seller for how many miles the current tyres have been running. And knowing the average lifespan of tyres and doing some simple maths, you will know how much tread is left for your use.
Spare parts availability
This is an important factor at play when you are planning to buy a used truck. Because your older truck is more likely to break down frequently, you will need spare parts handy and of course, reasonably priced. For some truck manufacturers, the spare parts are scarce in general. In that case, it's better to look for other option no matter how tempting the offer may be.
Warranty
When you buy a used truck from an individual, it's difficult to ask for warranty because nobody wants to be held accountable once the sale is made. Except for when you buy from a used truck dealer in your locality. Not only are these dealers fully registered, but also any truck that you buy from them is fully inspected and backed by a long-term warranty to give buyers the peace of mind.
Which brand should you consider?
When it comes to buying a used truck, the make and model largely shape your experience. There are major brands you can choose from, such as Mercedes Benz, Volvo, Ford, Isuzu, Renault, IVECO and more. Now every brand out there stands for something. While a German manufacturer like Mercedes Benz focuses on style and features, Japanese manufacturers like Isuzu promise low maintenance and durability. Depending on your requirements and running cost you can afford, there's a swathe of options to meet your individual purposes.
Having considered all these factors, you can make the right choice or at least feel confident and aware about what you are getting into.