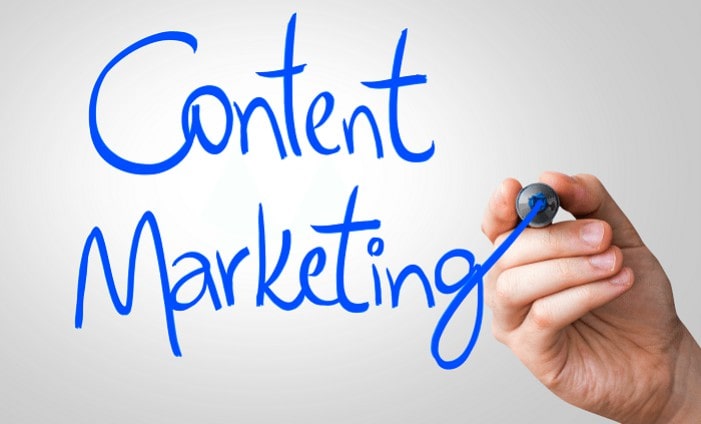 The fact that content marketing delivers far more while costing nearly 62% less than outbound marketing has made a huge number of content creators and bloggers jump on the wagon. But the big question is you doing it right?
It's hard keeping track of all the metrics with consistent content production. Some content developers often complain of having lost sight of their content campaign goals while scaling their strategy with numerous others speaking of experiencing difficulty finding a loyal and profitable readership.
However, with time, trends change and what dominated the industry two months back is not as relevant anymore. This doesn't means that there aren't enough analytics to predict what will work best in future though. Read on to find the 5 simple content marketing hacks that will ensure your content marketing campaign's success in 2023:
Nurture E-A-T
The concept of E-A-T isn't exactly new but plenty of bloggers and content marketers still don't understand the extent of impact not building credibility has on their rankings and readership.
Earning trust of your audience is crucial to the success of your content marketing strategy.
As a rational human being, would you put faith in an unlicensed doctor or a surgeon who's never seen the inside of a medical school? Similarly, your content needs to not just mirror your expertise but also establish it. A reader will have a tough time trusting your advice or aligning with your claims unless you establish the credibility.
Google values content from authoritative sources since it prioritizes user-experience. Naturally, reputed authors or credible bloggers with an established expertise in a particular area the one that Google favors over the "jack of all trades" authors.
Leo Babauta's blog zenhabits.net is a brilliant example of how you can grow your readership with consistent, mindful and quality content.
Expert: As an entertainment writer, you may not need to be an expert but for serious verticals like law, medicine, education, etc, expertise is indispensable.
Authority: As an authoritative blogger/website, you should be able to drive change throughout the domain, set trends and lead the conversation.
Trustworthiness: Trustworthy websites/blogs should stay miles away from clever or black hat SEO techniques and ensure visitors' privacy (especially ecommerce websites).
Once you have established your expertise with consistent and high-quality writing, focus on delivering what your audience has been hunting for.
Your target audience has needs. Meet them.
Think of your content like a product. Unless it solves a problem, you won't find an audience. It's basic human nature to consume only relevant information so unless you offer your audience exactly what they have been looking for, you will lose their attention.
The best way of knowing what your audience is looking for is by identifying their pain points. You can identify your targeted readers' pain points by browsing through relevant forum discussions, comments sections on related topics, social media posts and discussions, LSI keywords,  etc. Spamfree discussion forums (such as Quora, Reddit, Stack Overflow, etc) are the most trusted sources of finding the issues that people are trying to resolve.
By producing content that resolves pain points, you will be better able to accomodate long tail keywords in your strategy.
Center your content around issues and themes.
In addition to following the problem solving strategy by writing on pain points, you can also use themes and issues in your content to attract and retain your audience' attention.
Plenty of brands jump on the trending issues wagon so make sure that you do your research before you start producing and publishing content on a particular subject. Following a certain theme consistently and exploring in a progressive way in your content will help you broadcast your unique perspective on the matter.
Make sure that you keep your content relatable though.
Create more, curate less
It's quite easy to categorize the billions of people who browse internet on a regular basis. Some are making a living off the internet while some just use it for their daily dose of second-grade entertainment and tabloids. There are more categories but if you spend time online reading or browsing stuff, you'd know what curated galleries look like. Plenty of websites curate blog posts and other visual-text content from a large number of sources but that's not what we call innovation.
Yes, emphasize on innovation. It doesn't have to a invisible car that flies! Heck, J.K. Rowling came up with up with like two decades back!
The core idea is that your audience will not stick around or pine for more if you don't create new, innovative, engaging content. Figure out the objectives of your Content Marketing strategy, align them with the needs of your target audience and start producing original content.
A content curation strategy may be great for the initial period of your content calendar or a small scale business. But if you are keen on playing the big game, better upgrade and start your original and high-quality content production calendar.
Set a quality standard for your content and bring an editorial department onboard to ensure that the guidelines are strictly followed.
Visual execution
While a language can be highly restricting, visuals give you the opportunity to communicate with a global audience. A brilliant content marketing strategy with inefficient visual communication is useless.
It doesn't more good than harm to assume that your readers aren't reading anymore than 30% of your content. But the brain processes visuals better and quicker than it processes text/words.
Graphic novels are famous for a reason. Why say a thousand words when you can just use a photograph?
This growing need for visual execution of ideas is the reason why platforms like Instagram, Pinterest, Snapchat, etc have found such a loyal user base. While you don't have to build a wholly visual content strategy, you should focus on visually executing your content ideas as much as you can.
Try repurposing your content in infographics, posters, social media posts, videos, and use them to grow and engage your audience on social media channels.
Have a voice
The intent of content marketing is to promote ideas that resonate with the audience while accomplishing the ultimate purpose of sales. But it's not the 1920s anymore and you can't exactly go on and on just pitching a product. You need to give people a reason to buy your product and for that, you need their loyalty or at least, attention.
In this modern world, your content marketing strategy must offer value, inspiration and entertainment to attract more people. You won't be successful promoting ideas with no voice. Iconic statements often champion sentiments. It's only natural to expect people (readers) to dispose of irrelevant information and consume only what interests them. Similarly, unless you have an opinion or a definitive perspective on a subject, you'll have a hard time finding an audience.
We don't recommend you initiate controversy or make polarizing remarks for the sake of attention. However, having a unique and definitive opinion on the subject of your expertise will surely help you give your content marketing strategy a voice.
How to nurture your voice in writing?
It's fairly easy to lose your voice when writing content for the ever-expanding world of internet. Instead of trying and emulating someone's style, spend time learning your audience' needs. Remember, fate favors the fearless.
Make your content super easy to consume. An effective way of garnering attention is by triggering controversy through polarising views. If you have mastered the subtle art of satire and sarcasm, indulging your audience every now and then might just do the trick and earn you your signature voice.
KISS (Less is always more)
The golden rule of content is "Keep it short and simple".
Be affectionate to your audience and understand that all of them may not share your love for sophisticated vocabulary. You content strategy and marketing has a stronger chance of making it big if you focus on keeping it real, straightforward, short and super simple.
There are plenty of tools that let you check the readability of your content. Use these tools to improve the simplicity of your content and embrace minimalism in your writing. You can portray complicated ideas or add substance to your content with metaphors and analogies but make sure that it have a mass appeal.
As far as the KISS principle of content is concerned, take a look at the Tasty blog by Buzzfeed. The latter could've picked a superficial name from the sophisticated Italian or French vocabulary but instead went with something as simple as Tasty. It's all about the mass appeal so keep the simple KISS rule in mind.
Summing Up
If done right, content marketing can gather you a huge amount of leads. But the only way you'll slay it in 2023 is by being original and fearless.
It's always good to keep track of your competitors so you can outdo them. Along with an in depth understanding of your industry's current state of content marketing, focus on learning about the needs and pain points of your audience. Search through forums, Social Media, and the comments sections to find what your audience wants to read and deliver.
Retain your own unique voice and use the KISS principle of content to grow the readability of your writing. Make it easy for people to understand and execute your content in a way that people can relate.
Lastly, Be a mind-blowing visual storyteller and master the less is more art with KISS and visual execution of your content themes and ideas.
Let us know if you have any queries and we will bring the answer to you, tailor-made.