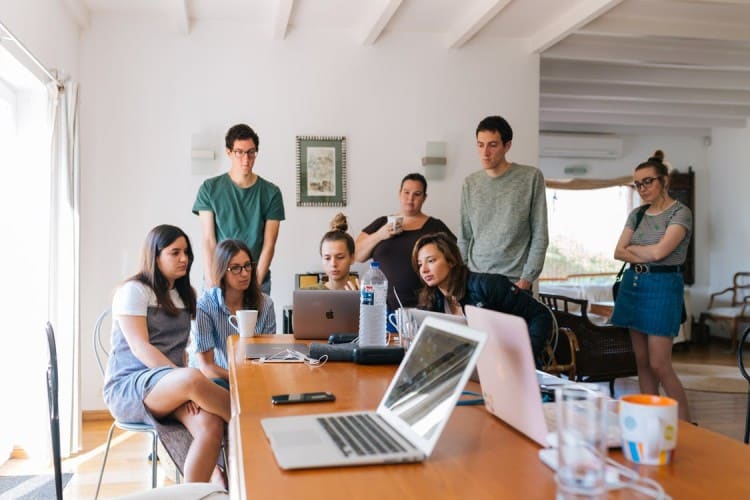 Running your own startup business is not only about getting your ideas accepted and promoting your brand. There are a lot of things that take place prior to launching your startup and it has everything to do with the blueprint of your business plan. When it comes to planning your business, you have to keep the optimization of your available resources in mind, in order to keep the funds reserved for upcoming projects and business investments. Of course, launching a startup business is majorly focused on the depth of your idea, but the real art is how your plan and shape it in order to ensure the efficiency of your business.
If you are thinking about establishing your own startup business and wondering how to devise the perfect business plan, here are some of the basic fundamentals to bear in mind and create the best possible business plan:
Acknowledge the Challenges
It is quite tempting to dream a lot about the success of your startup business. It shows your dedication towards your new business, however, the smart entrepreneur should first figure out the problems and potential challenges customers are facing or might face in the coming time. Discovering the ongoing issues should be the mantra of your business plan in its initial stage instead of identifying solutions right now. The solution and ideas will keep changing and be replaced with the new ones once you are able to figure out the issues properly. Once you have a clear idea of the issues customers are facing right now, the exact void in the market that your product/service can address, it will help you in product development and online promotion.
Research Everything about Your Business Idea
Conducting a research does not mean that you will stop after finding whether anyone else is doing the same thing in the industry or not. As a matter of fact, even before you start mentioning your business idea in front of anyone, make sure that you have acknowledged all the crucial aspects of your idea and have the confidence to pitch your idea with a foolproof plan. If you launch your startup business without giving efforts in market research and other factors, you will end up finding that your target audience is running towards your competitors who are providing them with the measures that solve their problem easily.
Spend a quality time online and see what your customers mostly look for when they face an issue and customize your business plan accordingly. This will help you in covering all the loopholes in your startup idea and you will also be able to gain the confidence of investors and sponsors in your business.
Approach an Expert
There are already some products/services in the market, but why are those things not working? Why the existing products/services could not make the customers happy, while they are trying to offer the similar solution as you intend to do? Identify the experts in your industry and reach out to them with all your hard questions and they will tell you why things fail. There is no point in feeling reluctant to meet an expert in your business line, as they are mostly more than willing to offer a helping hand to budding entrepreneurs. Hear their stories and learn from their mistakes, instead of making the same mistakes.
Work on a Product Concept
Assuming the fact that you have researched your industry well enough, it is time to work on the product concept before engaging yourself in the product development stage. After all, the product concept will one day become the story of your brand that you will be able to tell your audience, clients, and customers in the future. You will need to provide it with much data and details in order to make the concept shareable after a point in time. Moreover, this will also help in developing your marketing campaign for the particular product. The key is to make it appealing so that your audience and potential customers can relate and react to it.
Engage Beta Users
In some startup business cases, it has been seen that the beta users turn out to be the very first customers even before the startup is able to connect with real customers. The beta users are a kind of user community who will give a shot to your business and its offerings when others will wait for your business to be successful. These people are basically adopters whom you need to target efficiently and drop your product concept in front of them with an aim to get them use your actual product.
Launch a Minimum Viable Product
MVPs are generally linked with tech startup businesses, although it does not imply that only tech startups can utilize this technique. All you need to do is create the basic version of your product and let your beta users test it. The only thing to keep in mind is that the MVP should not just be created to fill your pockets, but to gain the knowledge regarding the improvements needed in your product, in order to make it a bestseller in the future.
Stick to Your Brand Promise
Your brand promise is the thing that determines both user engagement and brings investors to your business. Also, during a financial setback, your brand objectives will play a key role in fund acquisition and help you get refinancing options. For more information on refinancing and debt relief options, you can visit online websites. Speaking of your brand promise, it is important to maintain your business promises that you made to your customers in order to keep them engaged and enjoying their loyalty. Also, if needed, you have to refine your brand objectives and the promises for meeting the needs of your clients and customers.
Ensure Maximum Customer Feedback and Reviews
When most startups begin to taste a little success, they see the customer support as a necessary evil in order to maintain the high sales of their offerings. This is one of the worst approaches a startup business can bring to the table since customer feedback is what defines the credibility of the business. Make certain of obtaining as much customer feedback as possible and treat it as the lifeline or top priority of your startup. Listen what the customers like and don't like about your product/service and make the necessary changes to win their heart.
Conclusion
Keep these basic fundamentals in mind while planning for your startup business. These guidelines will not only streamline the launching of your business but will also help you in ensuring its long-term success.