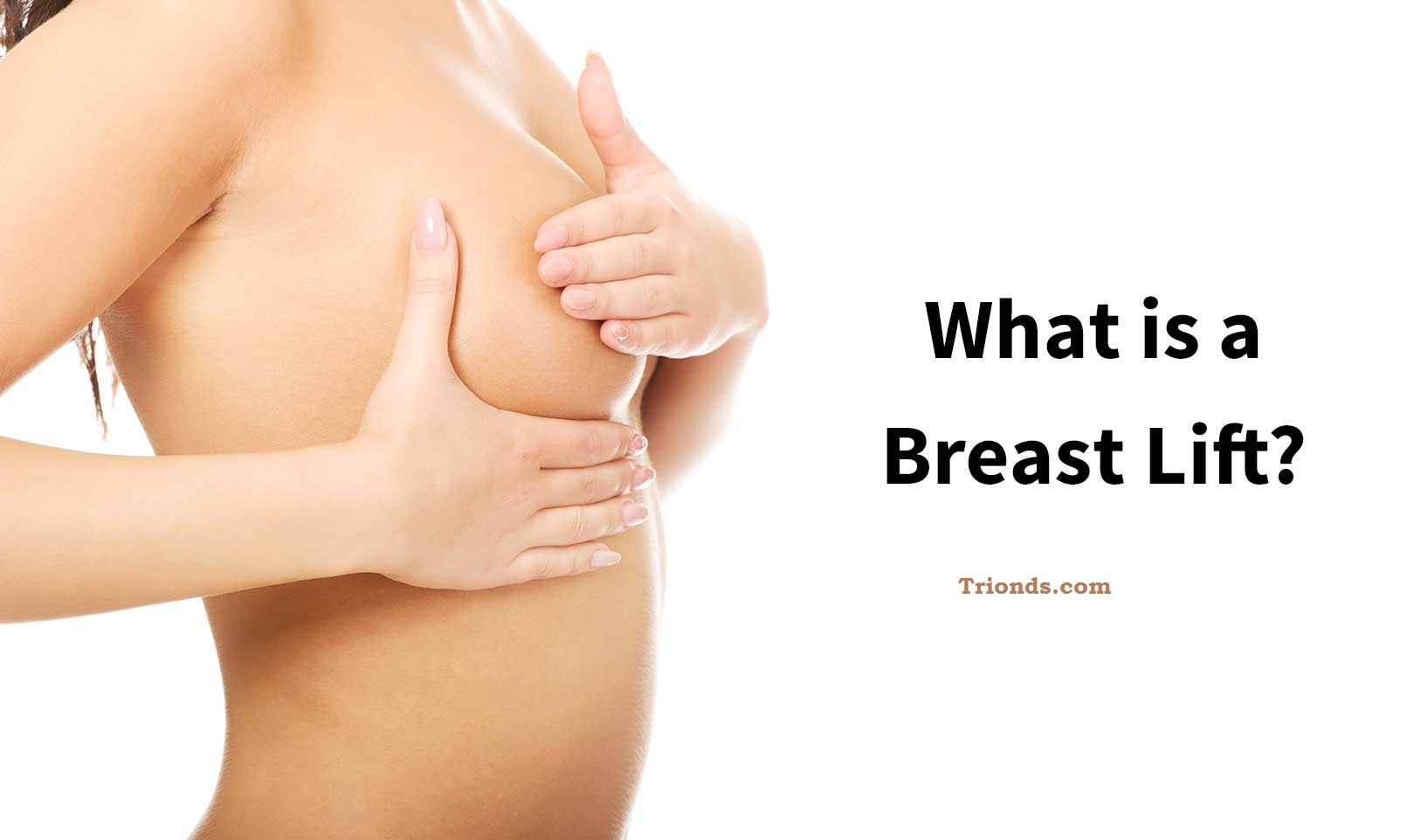 A breast lift is a common and popular procedure for women today. Some women seek out a breast lift after completing their families, since pregnancy and breastfeeding can often cause otherwise irreversible appearance changes to the breasts.
Other women seek out a breast lift to combat the natural process of aging, while others may opt for a breast lift as part of a breast augmentation or breast reduction or to rejuvenate the appearance of the breasts after a significant weight loss.
There are as many reasons as there are patients, and today's breast lift options can find the right approach to meet each patient's unique needs and goals.
What Is a Breast Lift?
A breast lift, which is called mastopexy, is a procedure that is performed to restore lift, fullness and a youthful appearance to the breasts.
A breast lift is not the same as a breast reduction or a breast augmentation procedure; although a breast lift is often combined with either procedure to achieve the patient's appearance results.
The approach to a breast lift procedure is not one-size-fits-all, but is carefully tailored to the issues and needs of each patient. In many patients, breastfeeding or the natural aging process has affected both the breast tissue and the nipple and areola (skin just around the nipple).
Over time and with some help from gravity, each of these areas can begin to lose elasticity and sag. Sometimes the nipples will begin to point downward instead of forward. This can change both the fit of clothing and the patient's self-confidence level. It can also at times be uncomfortable, especially with larger breasts.
A breast lift can address each of these issues and more so you can once again enjoy the feel and the look of your breasts.
What Are the Different Types of Breast Lifts?
There are four basic approaches to breast lift surgery. These are informally called the anchor, the lollipop, the donut and the crescent. The names refer to the type of incisions used to create the lift in the breast tissue.
The anchor and the lollipop lifts are generally regarded as more suitable for women who have larger breasts and a greater degree of sagging breast tissue. Often these types of breast lifts, which require slightly more invasive surgery, are performed in conjunction with a breast reduction or augmentation.
The donut and the crescent lifts are typically recommended for women with smaller breasts and a lesser degree of sagging breast tissue. These lifts may be done with or without breast augmentation.
In all four types of breast lifts, every effort is made to minimize or disguise the incisions by following the natural contours of the breasts.
Here, your choice of plastic surgeon can greatly influence whether your scars are visible or not following your surgery. This type of finely detailed plastic surgery is best entrusted to the skilled hands of an experienced and confident professional surgeon.
Which Type of Breast Lift Is Right for Me?
Because each patient is so unique, the best way to find out which type of breast lift approach is the best one for you is to schedule an initial consultation with Dr. Tornambe.
This consultation, which typically lasts 60 minutes or longer if needed, is the first step towards scheduling your breast lift procedure. During the consultation, you will share your medical history and your appearance goals.
Dr. Tornambe will do an exam of the area and may take photographs. You are welcome to bring photographs to share more about your goals for having a breast lift procedure. Dr. Tornambe will explain how to prepare for your procedure and what to expect during recovery.
After you have finished your consultation and it is clear you are a good candidate for this procedure, you can schedule your breast lift surgery date.
Who Is a Good Candidate for Breast Lift Surgery?
For general purposes, you will likely be a good candidate if you are in good health otherwise and have completed your family and finished breastfeeding.
It can also be important to be at or near your ideal weight, since weight loss or gain can change the appearance of the breasts.
Being willing to refrain from smoking and drinking alcohol for a limited time before and after your breast lift procedure will be important to give your tissues the best chance to heal as quickly and completely as possible.
What Is Recovery from a Breast Lift Like?
Understandably, many patients have concerns about whether there will be pain following a breast lift procedure. While there is always some degree of temporary discomfort following this type of procedure, it can be easily controlled with medications.
You will be provide with detailed post-operative care instructions and will have the opportunity to have any recommended prescriptions filled in advance of your procedure. You will also be given detailed instructions for tending to your post-operative scars to minimize their appearance as you heal.
In most cases, you can look forward to returning to work and to a limited daily schedule within one-half to one full week following your breast lift surgery. It will be important to refrain from heavy lifting or vigorous physical exertion until your breasts have fully healed.
About Madison Plastic Surgery
Dr. Robert Tornambe, M.D., is the founder and medical director for Madison Plastic Surgery. Dr. Tornambe is a world-renowned surgeon, lecturer, author, instructor and consultant who have been named one of the best doctors in New York. He is also a frequent media guest and has served as surgical consultant on the hit television show "Extreme Makeover."
Dr. Tornambe's approach to plastic surgery is one of overall patient confidence and natural, youthful rejuvenation. He takes a whole-patient approach to designing each individual procedure that results in highly natural results and very satisfied clients from around the world.