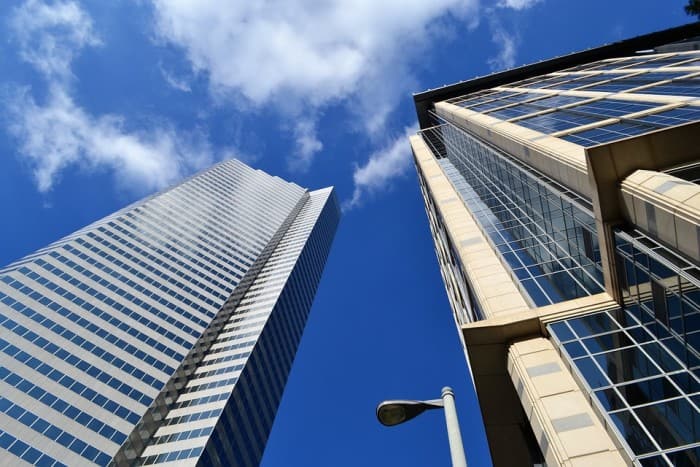 If you're planning to purchase a commercial property, it surely means you're investing a huge sum of money. So is the additional cost of a building survey even necessary? Absolutely! When so much is at stake, you can't afford the risk of not conducting one. 
A building survey involves a thorough analysis of the property you're interested in. Buying a commercial property is just as complex as buying a new house. There are so many components to a property that you might not have any idea about. A building surveyor covers a comprehensive range of activities including determining the structural soundness and aid for future dilapidations. So why do property experts recommend building surveys? Let's take a look. 
Construction Material
The materials used for constructing a commercial property are different from what's used for residential builds. In most cases, the structure and construction of a commercial building are much more complex than that of a house. Even if you are somewhat familiar with residential construction, it's not the same as knowing what goes into building a commercial property.
A professional building surveyor is trained to inspect these materials and identify any flaws. They will inform you about unique issues with your property and help you make the right decision. Even if the property is insured, promptly rectifying a defect is much cheaper and cost-effective.
Health & Safety
When you're purchasing a commercial property, you have to comply with legislation to ensure the health and safety of your staff and visitors. Unlike a homeowner, your liability is quite extensive. To protect yourself from severe liabilities, your property should be equipped with proper fire exits and escape routes. 
A surveyor will advise you on the health and safety precautions for your commercial property. They will help you manage any source of potential liability to aid your employees' safety.  Lack of such precautions can prove to be costly for your profits and reputation. Moreover, overlooking this aspect can also have legal ramifications for your establishment. 
Lease
Even if you're leasing a commercial property instead of purchasing it, the importance of a building survey remains intact. An official building survey will provide you with an accurate record of the condition of the property at the time of lease commencement. This protects you from the liability of returning the property to a higher standard of repairs than when you leased it. You should only be responsible for repairs that occur during your leasing tenure.
When your lease comes to an end, the lessor can't claim repairs that fall out of your liability. A detailed building survey record is invaluable at the time of dilapidations. It will help you negotiate and avoid possible conflict.
Maintenance Planning
There isn't a commercial property that doesn't require maintenance. In order to run a profitable business, you have to maximise your revenue and minimise your expenses. If you decide to skip a building survey, your cash flow might take a huge hit in terms of unexpected maintenance expenses. 
There are so many issues and defects that can arise after you move in. A building survey will help you prepare for such issues. A professional building surveyor will provide a maintenance forecast that will aid you in better financial planning. This way you can maintain a stable cash flow for your business instead of paying unforeseen expenses.
Now that we've established the importance of a building survey, it's time for you to look for a building surveyor. Since you've spent so much time to find a suitable property, you can't rush when it comes to hiring a surveyor. A surveyor plays a crucial role in your purchasing decision. To make the most of a building survey, keep these tips in mind when choosing a building surveying company-
Local knowledge
The real estate business drastically differs from place to place. An ideal building surveyor would be someone who's knowledgeable about the area your property is located in. Such a surveyor will be familiar with common risks and defects associated with properties in that particular location. They might even have worked on a similar property in the past.
Experience
Just like many other industries, experience a reliable way to determine competency. If your property is unique in certain ways, try to look for a company that has previously surveyed such properties.
Accreditations and Qualifications
Always check for a surveyor's accreditations and qualifications. It's a bonus if they've completed specialised courses. 
Comprehensive Services
Making the final decision to invest in property requires more than just a building inspection. Apart from a building survey, you might also need quantity surveying, project management, valuation of property, contract administration and so on. Instead of hiring separate experts for every task, choose a company that provides a comprehensive range of services. Adkins Consultants is a commercial surveyor in Maidstone offering a complete range of surveying services and more for construction projects.
Communication
The prime job of a building surveyor is to inform you about the condition of your property. What's the point if they can't communicate effectively? You don't want someone who takes forever to respond. An ideal building surveyor will patiently take you through the entire process and clearly answer your questions.
Recommendations
Word of mouth is a reliable source to find a good building surveyor. Use your industry connections to find a reputed building surveyor.
Customer Reviews
It takes a few minutes to check out customer reviews and testimonials. In addition to this, you can also contact a company's past clients to learn about their experience.
Price
Price isn't the sole factor but it's an important factor. You should ask a few companies for price quotation and compare them. But remember the cheapest doesn't necessarily mean the best. 
License and Insurance
Only trust a building surveyor who has an official license to practise. Insurance is another thing you should definitely ask about.
Portfolio
Take a look at a company's past clients. It will give a good idea of their capabilities and relevance to your commercial project.
In conclusion, a building survey is vital for your commercial property. Take your time to do your research in order to find the right building surveyor.