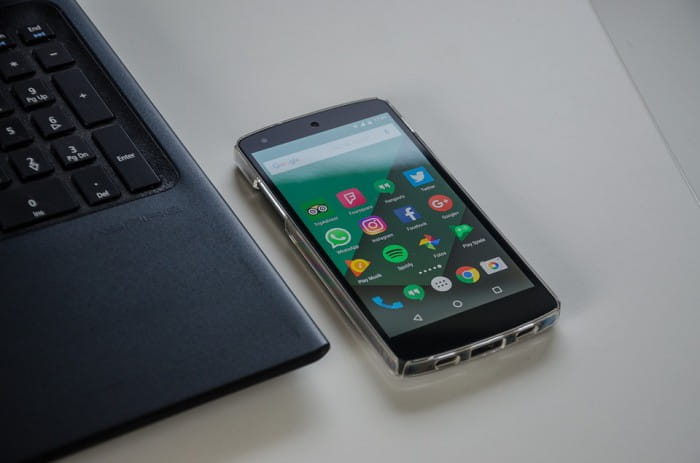 Smartphones are achieving fame, and mobile apps are being used by shoppers to access/buy/plan things more than desktop sites and mobile browsers themselves. Mostly all big giants and SME's are rolling to launch their mobile e-commerce apps which can run smoothly on any platform like Android/iOS/Windows.
Today's users consume 5 hours utilising the mobile internet every day. That's higher than we use using the desktop internet – and 92% of that time spend on mobile apps.
This is primarily relevant if you're in e-commerce business because shoppers consume more time shopping via mobile apps (10.9%) than browsing the whole internet outside mobile apps.
In other words, mobile apps are a huge deal, particularly in the retail sector…
Let's have a look at some of the reasons why your E-commerce website needs a mobile App for enhancing their Business?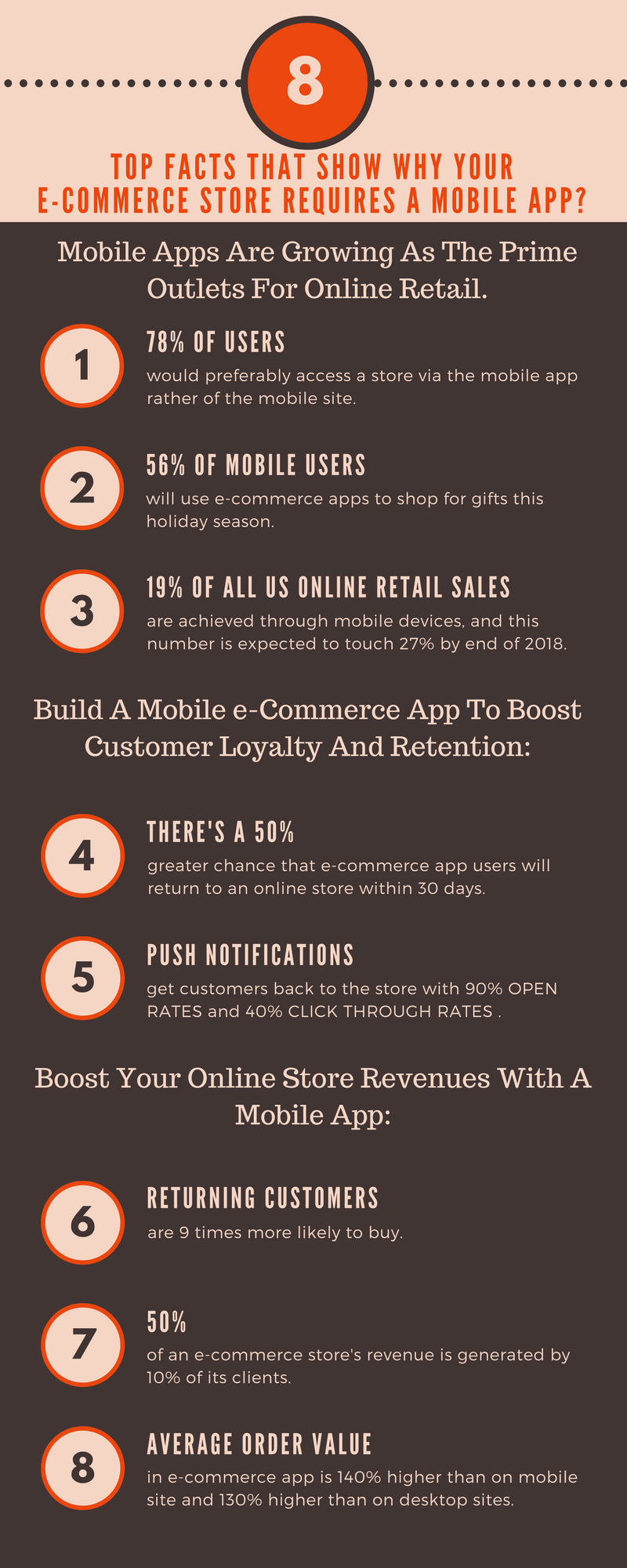 Reason #1: Mobile Apps Boost Social Sharing
Do you want your clients to do the advertisement for you by sharing your brand on Facebook, Instagram, Twitter, Pinterest etc? Mobile App Developers can integrate social media sharing right into the app so that it would be great for clients to have an opportunity to alert their friends when you add a fresh new product or launch new service.
Reason #2: Reduced Response Time
A significant concern for any internet user is how fast a website or an app performs.
The mobile app takes significantly less time to complete the actions like checkout or payment process as mobile apps store their data partly on a mobile device. Even mobile websites and mobile apps connect to hosting servers in the same way but data transmitted between mobile app and server is at least ten times fewer than data transmitted between mobile browser and hosting server. It implies that mobile app bring back the information much faster than mobile browsers and desktop sites.
#Reason 3 Lower Mobile Shopping Cart Dropping Rate
One of the primary issue face by e-commerce stores is the shopping cart dropping rate. It's one thing to convince shoppers to add their items to their shopping carts, and entirely different things to lead them to complete checkout process too. Baymard has found that average rate of incomplete purchases is 69.23%.
But, Mobile applications have substantially lower shopping cart dropping rates owing to the uncomplicated checkout process. Shipping and payment data is cached within the system which enables the shopper to execute the payment process with just one click. It lets the buyer go through checkout faster without worthless intrusions.
Let's break down the average statistics for shopping cart dropping rates with this image given below: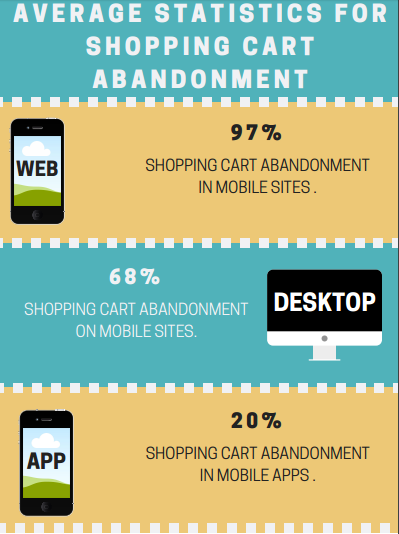 # Reason 3: Increased Conversion Rates
As per one study carried out by Amazon, a mere 1% of conversion rate can make thousands of dollars in your pocket. It is acknowledged as one of the most popular metrics in the e-commerce business. Mobile apps can bring 3 times more conversion rate than mobile browsers and 1.5 times higher than desktop sites.
Let's have a look at Global Retail Conversion Funnel:
Products Viewed per user on the mobile app is 4.6 times more than mobile browsers.
The add-to-basket rate on the mobile app is 2.5 times more than mobile browsers.
Check out rate on the mobile app is 1.2 times more than mobile browsers.
So, if you are convinced and endeavouring to achieve your app strategies, then it will need the services from best Mobile Android App Development Company.
Reason #4: Returning Customers
You can expect your first-time shoppers to come back again if you are introducing your brand by mobile apps. As per one study, buyers come back to mobile app twice as often than to the mobile browser. It implies application using buyers have higher LTV (Lifetime Value of Customers).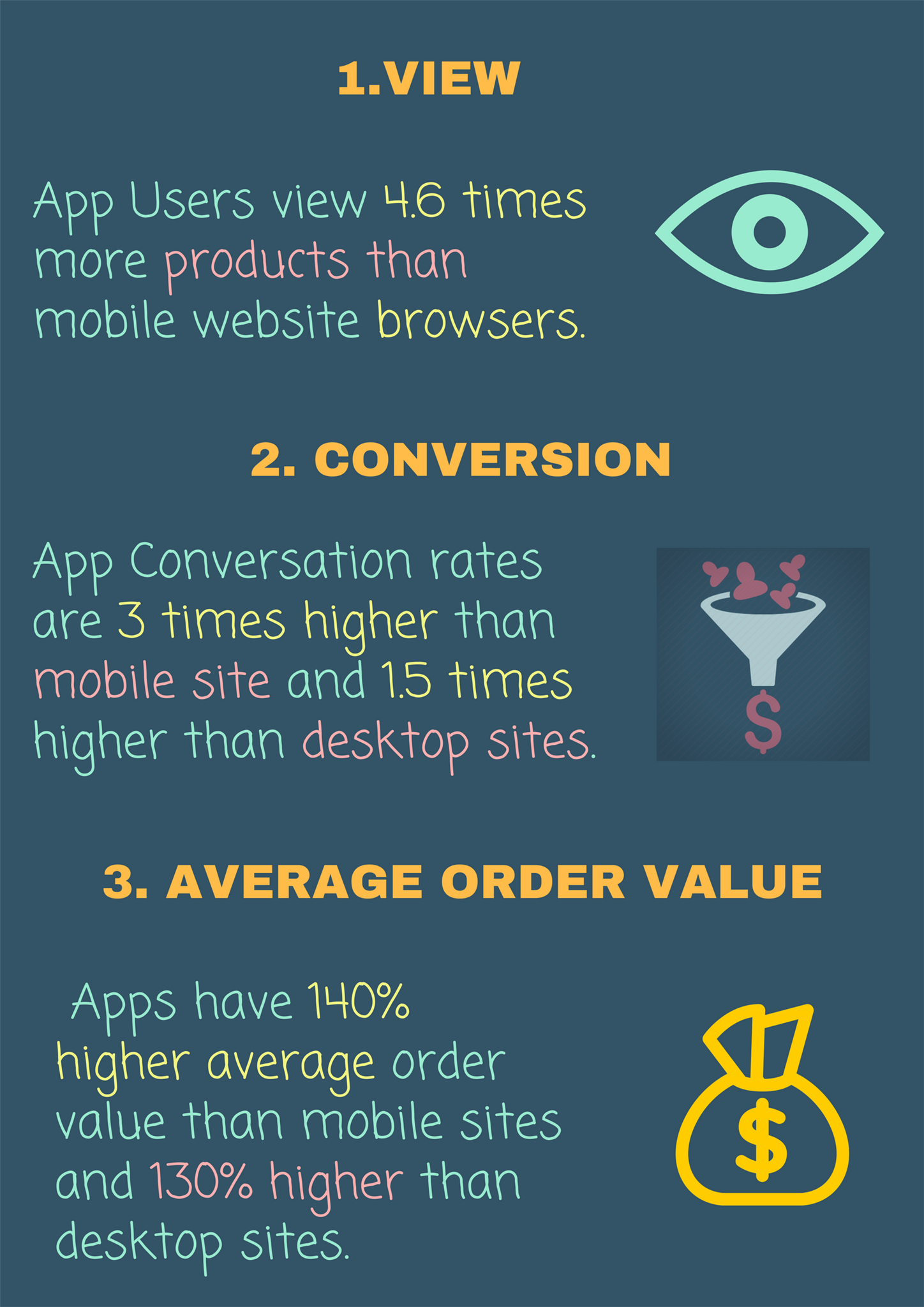 Reason #5: Push Notifications
A push notification is a pop-up message on your mobile device. Push Notification can be employed to make actions, like:
Advertising products or offers to boost sales
Enhancing customer experience
Converting hidden app customers to known shoppers
Sending transactional receipts right away
Driving shoppers to another marketing channels like social media networks
Push Notifications deliver:
Reason #6: Easy Payments
With the inception of Android Pay and Apple pay, there is less and less incentive to use your plastic card, let merely cash. The payment can be debited from your card [digital double] that doesn't reveal the original card data and makes shopping agile and safe. 
Do you have your own mobile app?
It's not simple to build your e-commerce store the most successful, but you should grasp every opportunity that can lead you closer to your business goals.
No wonder mobile applications are being launched every day all over the world. But what can you do? Keep yourself updated with strategies of big giants in your industry and make your own approach.
One of the very common old adages is, "the early bird catches the worm", sounds correct here.
Make a move with your business plan and look out for a professional mobile App Design Company who can help you to achieve your business goals.