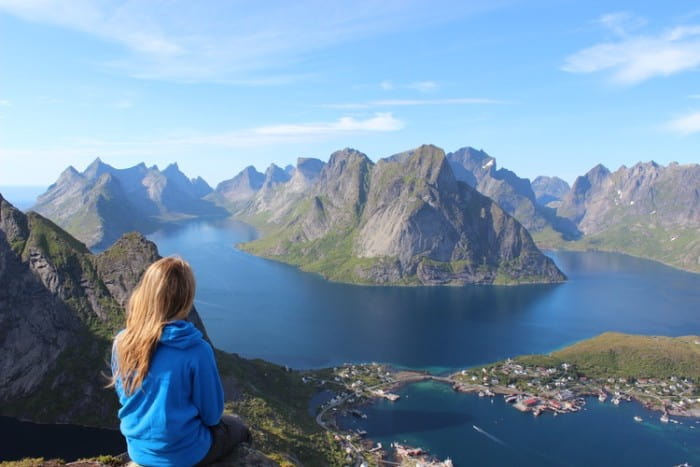 If you're tired from the hectic everyday life where you follow a routine every day, then Mauritius is the place for you to visit. Mauritius is equipped with every possible mean to give you and your family a good time. Traveling alone is more comfortable as you can go to the place that caters to the kind of holiday you have planned. However traveling with family is a handful, you have to keep in mind the preferences of your entire family member. Well, if you visit Mauritius, you have nothing to worry about because it has you all covered.
1) Visit the Grand Bassin
If you are a history enthusiast or one of your children, need inspiration for his history assignment this is the place to go. Mauritius has this place known as the Grand Bassin also locally known as Ganga Talao. It is one of the most sacred Hindu sacred places to visit, and besides other Hindu Gods, it is dedicated to Lord Shiv of Hindu culture. It is a must visit since a 108 feet tall statue of Shiv has also been erected there now. It is a site to visit during the Hindu event of Maha  Shivaratri as loads of barefooted pilgrims walk towards the lake as part of their pilgrimage. This is sure to be an experience for your soul to cherish.
2) Black River Gorges park Hike
If anyone ion your family is a fitness fanatic, this is an activity you must consider. Hiking through the hilly Black River Gorges National park is a unique never-ending fun activity because it contains almost 60 kilometers of different trails to be explored. You can get a hotel nearby and enjoy the various tracks or even take the essential and go camping with your family. The sound of the water rushing in the lakes soothes your mind, and the sight of much-endangered flora and fauna is sure to give a new outlook on life and humanity.
3) Port Louis Cannon
The colonial era is an era that has become quite popular in the present day and age. With deconstruction of previous powers is what one must in high school, college and even university what better way to learn that go back to the time. Port Louis holds a cannon as a remnant of 1799 battle of port Louis between British and French Naval forces. Besides the cannon, Port Louis has tons of other places to visit, but this cannon holds great significance for the colonial era enthusiasts. Port Louis can be presented as the cultural hub of Mauritius, and it's a must visit if you want to experience the authentic culture of Mauritius. It has many historical sites that can be visited.
4) Scuba Diving
If you're in Mauritius and you don't enjoy the water sports, it has to offer than your trip is a definite waste. In Mauritius since you have time scuba diving, snorkeling and all other water sports are must-do activities. Scuba diving is a desirable option because waters around Mauritius are filled with tons of different kinds of reefs many of them unique to this part of the world. In these shallow waters, reefs give a home to many different species of fish and are such a fantastic site to see when diving and swimming with these fish. However, if you're worried that you won't be able to enjoy the sports just because you haven't tried them yet then, set your worries aside because Mauritius has you covered it has many training centers for every kind of sport and after getting a crash course in any of them. With the safety precautions, you are sure to be able to enjoy to the fullest.
5) Seven colored earth
Who doesn't love the rainbow in the sky after the rain? I'm pretty sure everyone does; imagine if you were told that there is a place where you can see the earth is several different colors. Well, here you can, this place in Mauritius is a must visit since the land here has seven distinct colors. This has occurred from volcanic rock eruptions being exposed to air and erosion, and now seven colors of soil are visible, and strangely enough, these rocks haven't eroded with time, but rains have formed many different types of patterns to watch.
6) Curious corner of Chamarel
Who didn't want to be a magician when they were younger? Although the kids of today may be too cool for that, it's more for the 90's kids who want to have a magical time.  As the name indicates, it is for the curious people who are in Mauritius to not only enjoy but to also to break their usual routine and experience new things. The curious corner has been designed by professionals to challenge the minds of tourists by different optical illusions and showing things that defy the basic laws of physics.  This is a challenging and fun adventure, and curious corner includes the upside down room, games room, Laser music room and a mirror maze straight out of Batman vs. Joker scene.
7) Botanical Gardens
Mauritius didn't hold back to attract tourists to its attractions, but instead of building Meta structures over sand, Mauritius build botanical gardens. These botanical gardens are a must see when you are visiting Mauritius. Botanical gardens are pure raw nature plants, and there aren't any cafes and hotels there, so you get to enjoy the plant life to its fullest.
8) Zipline and Dolphin watching
Whizzing across a zip line is another fun activity that is readily available in Mauritius, and you can zip line across the train like the mission impossible movies. And after the thrill of the zipline, you can sit and enjoy watching the 2nd most intelligent creature on earth, the dolphins.
To plan the best trip of your life, here is a link to help you out. Have a great day!
Author bio: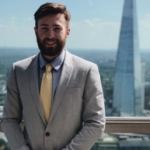 Tom is a blogger and a nature lover. He is obsessed with traveling and adventures and that too with his family. He believes that water has a steady hold of him. He regularly writes about his experiences at http://kayakcritic.net/.