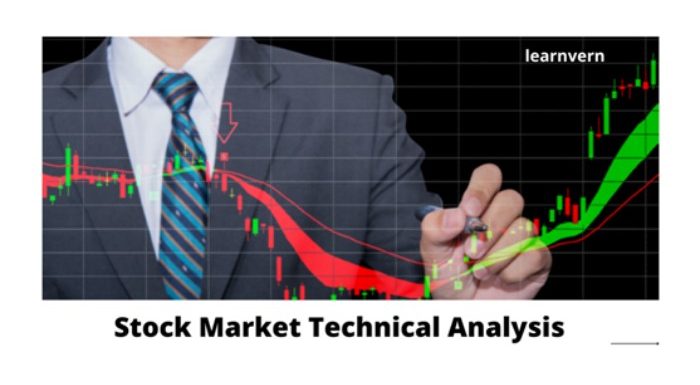 Financial analysts use financial information to assess a company's performance, industry, market sector, or investment. They are also known as stock analysts, equity analysts and securities analysts. The average annual salary of a financial analyst in the United States is $70,000. The median annual wage is $67,500. The lowest 10% earn less than $34,000 per year, and the highest 10% earn more than $141,000 per year.
The Indian stock market has grown significantly in recent years. In 1991, India's GDP was $480 billion, but in 2017 it had grown to $2 trillion. The Indian stock market has also grown exponentially since the 1990s. In 1991, only about 50 stocks were listed on the Bombay Stock Exchange (BSE). By 2017, this number had risen to over 4500 stocks.
Qualifications of a Financial Analyst
A financial analyst is a person who analyses a company's financial information. They are responsible for evaluating the company's performance and predicting its future performance. They also have to give recommendations to the company on improving their business.
The qualifications of a financial analyst depend on what kind of work they do. Those who work for a bank or other financial institution need to have an undergraduate degree in finance, economics, or accounting. Those who work as analysts in an investment bank need at least an undergraduate degree and two years of experience in finance and knowledge about international markets and regulations.
The qualifications of a financial analyst are usually in the following order:
Bachelor's degree in Finance, Economics, Business Administration, Accounting or similar degrees
Minimum of 3 years experience in the field
Certified Public Accountant (CPA) or Chartered Financial Analyst (CFA) designation
Job Role and Responsibilities of a Financial Analyst
A financial analyst is a professional who analyses the finances of a company or organisation to help make decisions. They are responsible for researching and interpreting data and providing recommendations on improving performance. In addition, financial analysts are responsible for the valuation, analysis and reporting of a company's financial statements. They also offer advice and recommendations to executives, such as on acquisitions, divestitures or other corporate actions.
A financial analyst is primarily concerned with managing assets, liabilities, and equity over time. They study how these three components interact with each other and affect the company's ability to generate earnings.
The job responsibilities of a Financial Analyst may include:
Analysing data from various sources to determine their worth
Determining whether or not there are any potential problems with investments that the company has made
Preparing reports on findings
Developing forecasts on future performance
Skills Required to Become a Financial Analyst
A financial analyst is a person who provides some analytical and research services to companies. A financial analyst should understand the various concepts related to finance. They should also have a good knowledge of accounting and other business-related subjects.
The basic skills required to become a financial analyst are:
Good analytical skills
A financial analyst is a person who is responsible for analysing the financial performance of a company or industry. The job of an analyst can vary from company to company, but in general, they review and analyse financial data to help their employer make decisions about investing. Financial analysts are also responsible for developing a strategy to help their employer achieve their goals.
A financial analyst's most essential skills are analytical skills and communication skills. They need to be able to analyse data and communicate the results of their analysis in an understandable way for people who don't work in finance. It's also vital that they have good problem-solving skills because they may need to solve complex problems as part of their job.
Good communication skills
One of the primary responsibilities of a Financial Analyst is to advise the company's management team on how they can make better decisions regarding their finances. Financial analysts are also responsible for finding new ways of making money and reducing costs. They are also expected to develop forecasts that will help the company plan for future investments.
Good communication skills are necessary for Financial Analysts because they need to be able to present their findings and make recommendations. In addition, financial Analysts need good communication skills to communicate with stakeholders, such as investors and other executives.
Sound knowledge of accounting and finance
Financial analysts need to have sound knowledge of accounting and finance. The profession requires an understanding of the financial markets and the ability to interpret data. Financial analysts often work in finance departments in large organisations, but many also work as independent consultants or on trading floors.
Financial analysis is a broad term that encompasses several different career paths. For example, some financial analysts focus on investments, others on risk management, and others on compliance with regulations.
Knowledge of the company's operations, industry, competitors, and market share
A financial analyst is a person who studies and analyses the financial markets, investments, securities, and other economic factors. In addition, they are responsible for analysing the company's operations, industry, competitors, and market share.
The Financial Analyst needs to have a deep knowledge of its operations to understand its performance and make predictions about its future. They also need to know about the industry in which it operates to understand what other companies are doing.
Knowledge in statistics
There are many reasons why a financial analyst should know statistics. One of the main reasons is that many statistical tests can be applied to determine the validity of a particular hypothesis. These tests help to determine if the results observed in a study are due to chance or if they can be attributed to the independent variable.
Financial analysts should also know statistics because it helps them draw conclusions and make decisions based on probability and not just on their gut feeling. Statistics are also useful when analysing data, which is often necessary for financial analysts.
How and Where to Learn
The stock market is a complex system. You need to know all the different aspects to make the most out of your investments. Many different books and other resources can teach you about the stock market, but not all of them are created equal. There are many ways to learn technical analysis, including books, online courses, and seminars. An excellent place to start is with a book on technical analysis for beginners.
Here are some options for you to consider based on your preferences:
Self-Guided Websites and Courses
Books
Virtual Classes
Non-Virtual Classes
Starting Your Projects
There are lots of free online learning platform that teaches you the fundamentals of technical analysis through Stock Market Technical Analysis Course. The course is designed to be comprehensive and provide you with all the tools and knowledge necessary to start trading on your own. The course covers market indicators, trend identification, support and resistance levels, breakouts and more.
Conclusion
Financial analysts are the people who help businesses and organisations make informed decisions by collecting, analysing, and interpreting various data. They are responsible for reviewing the financial status of a company or organisation. Financial analysts work with multiple tools like stock prices, economic indicators, and company reports to analyse and predict trends in the market. They use their expertise in finance to forecast how stocks will perform in the future.
Financial analysts have many career opportunities to choose from. For example, they can work for a corporation, an accounting firm, or a government agency. In addition, they can work as an auditor, tax advisor, financial consultant, or credit analyst. The average salary for a financial analyst in the US is $67,000 per year, ranging from $36,000 to $110,000 per year. Career growth and the wage depending on experience and location.