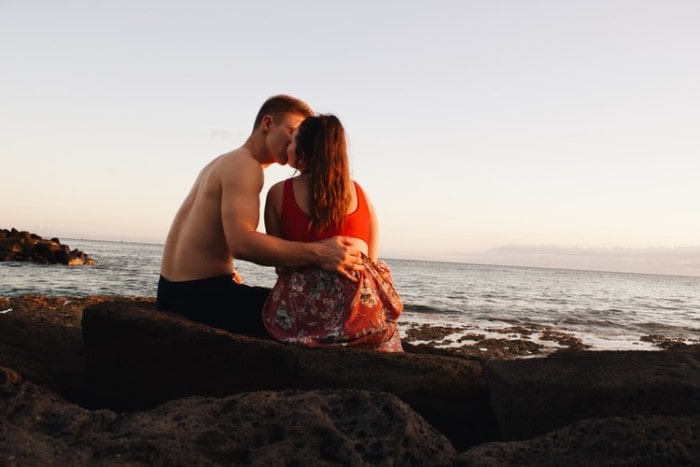 Hyderabad is the capital city of Telengana and a busy metropolis known for its vibrant young urban crowd. You can explore the enthralling, romantic and beautiful places here with your spouse. There are several exciting honeymoon spots to visit near Hyderabad that will allow you to get to know each other properly. You should however, book the best resorts in Hyderabad for newly married couple to ensure having a grand, relaxed stay. You can see the surprise and happiness in your spouse' face!
Top honeymoon places to visit near Hyderabad
You can explore the city and its surroundings and gorge on the delicacies that are sold here. But there are famous honeymoon spots close-by that are worth the visit.
Pocharam Wildlife Sanctuary & Dam: If you and your spouse is interested in exploring wildlife and nature, then this is the best place to be. The dam is constructed around Lake Pocharam, on River Allair, covering an area of about 130 sq. km. It is located at a distance of about 120 km from Hyderabad city. It is well-known for its scenic splendour, peaceful surrounding and surreal beauty. Some of the romantic things you can indulge here is visit Medhak Fort, boating, bird watching, safari, etc. At the wild sanctuary, you can get the opportunity to spot wild animals in their natural habitats like leopard, wolf, forest cat, panther, chital including different types of reptiles, birds, etc. The best time to explore this sanctuary is between July and October. You can take a reserved cab to travel through Medhak town to reach the lake and wildlife sanctuary. You may even plan to stay for a day or two at the Forest Guest House & Inspection Bungalow. However, this will require advance planning and booking.
Ananthagiri Hills: If lush landscapes excite you, then Ananthagiri Hills has plenty to offer. This charming and serene honeymoon places is located at just 80km away from the city. It is also considered to be the birthplace of River Musi. The surrounding lush-green forests filled with different types of trees and animals are sure to fascinate you. The peaceful ambiance and tranquillity of the place is what captivates tourists. Some of the romantic things you can engage with your spouse is relax besides Katiki waterfalls and get to see the mesmerizing view of the beautiful flowing Musi River. You may also opt for overnight Camping offered at Deccan Trail as well as indulge in exciting activities like rappelling and rock climbing. The nearest rail station is Vikarabad just 6km away from Ananthagiri. You may also choose to book a reserved car to enjoy the scenic roads from Hyderabad. The best time to visit this place is during the monsoon season between July and September. If you have time, do plan to stay at APTDC property like Haritha Hill Resort.
Warangal: This ancient city is sure to help your travel to be enriched with amazing memories that will last a lifetime. From Hyderabad city, it is located at a distance of 150km. You can enjoy the scenic splendours of this place. The breathtaking lake and vintage fort is sure to fascinate both of your and enhance your romantic holiday. Some of the romantic things to indulge here is boating on Lake Ramappa. You should also explore Warangal Fort. You may take a reserved cab or direct train to reach Warangal. The best time is between October and March.
Mahbubnagar: This small heritage town is well-known for its historical charm. It is located away from Hyderabad by approximately 100 kms. It is referred to as the Chola Dynasty's terrain. The locals call it as Palamuru. You can get to see here the relics of Old Stone Age. Some of the romantic things to indulge here is check out the diamond mine as well as the old mosques. You can take a direct train or bust from Hyderabad to reach this place if on a budget. The best time to travel is between December and February.
Pakhal Wildlife Sanctuary & Lake: This is one honeymoon destination that no newlywed couple should miss during their trip to Hyderabad that is just 200km away. You can get to experience natural beauty. Lovebirds seeking solace and a serene spot prefer to visit this place. You can take pictures with interesting backgrounds. You may also indulge in nature walk or jeep safari, enjoy boating and spot wildlife that reside here. You may take a train to Warangal or choose simply to hire a cab. November to June is the best time to explore this place. You may also opt to stay for a night at the PWD Rest House, but after advance booking only.
Bidar: This old fort town is among the most unconventional and serene honeymoon destination to visit. It is located at about 150km away from the city and offers couples with the perfect weekend retreat. You can explore Bidar Fort as well as enjoy the charm of the place. Driving from Hyderabad takes around 4 hours. You can also get regular trains to Bidar. To enjoy its beauty, you should visit between June & September or November & February.
Kurnool: This town is located on River Tungabhadra's edge and is considered to be a charming and attractive tropical getaway for couples. Here, you can get to see nature very close. You can enjoy the scenery during the road trip from Hyderabad. There are lots to explore here besides the ancient monuments and historical avenues. Some of the romantic activities to indulge here include wildlife spotting and bird watching at Rollapadu Sanctuary. Oravakallu Rock Garden is a wonderful place to enjoy your picnic. Road trip to Kurnool from Hyderabad is quite scenic. You should visit this place between October & March.
There are also other activities to engage near Hyderabad. Planning in advance is of utmost importance. You should check out the leading resorts in Hyderabad for newly married couple and book the best one.