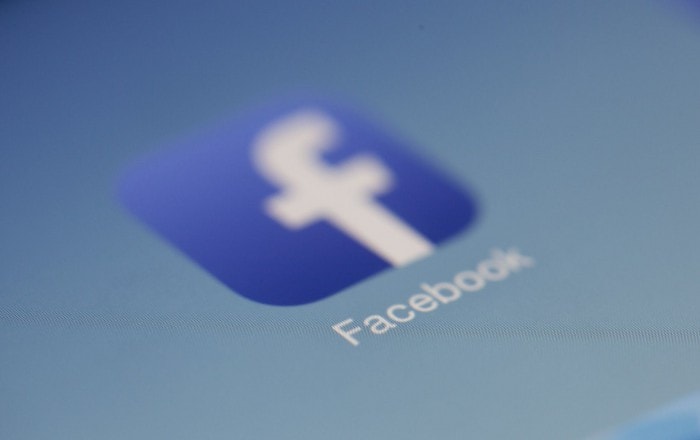 Facebook is a huge platform that many advertisers from all sorts of industries can make use of. One industry that can make use of Facebook Advertising is the Law industry.
However, not a lot of law firms may be making use of Facebook's advertising abilities.
On that note, below are some valuable Facebook ad tips that will help you create a successful marketing campaign. Before that, though, let's first cover why you should use Facebook ads in the first place.
Why use Facebook Ads?
Facebook has 2.41 billion monthly active users on the platform which is valuable information for advertisers and businesses alike.
One of the reasons Facebook Ads is a great platform to advertise on is because it has a wide reach in audience. You're bound to find the target customers of your law firm given its expansive user base.
Another reason you should use Facebook Ads is that it has a number of features on the platform that you can utilize to connect with your customers. From Stories to Pages, there are plenty of features to choose from and a lot of them are free.
If you're interested in using Facebook Ads, another benefit to using it is that it's quite easy to use. Advertising on Facebook isn't as intimidating as people would believe it to be. In fact, they have tutorials available online if you need some guidance.
These reasons above are some of the major benefits to using Facebook ads. Now that that's been covered, below are some tips you should look into for Facebook Ads.
1. Choose the right option for your firm
As mentioned before, Facebook's advertising platform has a lot to offer, but the multitude of choice doesn't indicate that you should try all of them. Instead, it's best that you try to be discerning with your use of the various Facebook options available to you.
One option that you should try out that will work for your law firm is the use of Facebook Ads to promote a post. As a law firm, a lot of people will see you as an authority, so sharing valuable and relevant information and content is definitely a must. The use of Facebook Ads to promote the post will boost the effect of a well-written post.
2. Produce a conversational content
As a law firm, you're going to be handling a lot of sensitive information. Thus, your marketing should show your target audience that you are a trustworthy organization.
You can achieve that through consistency and familiarity of the brand. This is where content marketing can help you.
In 2019, content marketing trends lean more towards authenticity to make people trust you more. Hence, if you're going to be producing content, make sure that you create them in a conversational tone.
Avoid the use of jargon and create posts that are relevant to your target audience. Sure, you can create occasional posts targeting fellow people in the industry, but most of the time, try to cater to your target audience.
3. Retarget the people who visited your site
Digital advertising and marketing has a powerful strategy that traditional advertising and marketing doesn't have ‒ and that's remarketing or retargeting.
Remarketing (or retargeting) is when you create advertisements specifically targeting the users who've already visited your website before. You find that out through cookies in your browsers.
Facebook Pixel is a great tool for keeping track of these analytics. To use Facebook Pixel effectively, you might need the help of a developer so you're sure that it works. For remarketing, Facebook Pixel can help provide the right data you can work with to create an effective remarketing campaign.
Retargeting is an effective marketing strategy that works better than a lot of regular ads.
4. Use Lookalike Audiences
It can be difficult to find and refocus your attention on a different target audience. After all, how do you know where to begin?
Luckily, Facebook has the tools and features to help you with that. This feature is called the Lookalike Audiences.
Lookalike Audiences helps you find a group of people who could be receptive to your offers and services. This feature will rely on data related to your source audience. The source audience data will come from the Custom Audience option, which you can create with your Facebook Pixel and app data, as well as fans of your page.
Lookalike Audience can help you generate more leads for your organization so if you're on the look-out, try this feature out.
5. Start interacting with your audience
Law firms on Facebook should try interacting with their audience more. For every post you publish, try and engage with your comments section or encourage them to leave a comment about your post.
Answering any comments and tagged posts is a way of interacting with your audience, sure. However, what it could also be used for customer service related tasks.
Is Facebook Ads worth the investment?
Facebook Ads charges you only on the number of clicks and impressions that you get for the ad. Given all of the features and benefits that you're getting, it's going to be a yes on whether Facebook Ads are a worthy investment for your law firm.
To stand out from your competition, upgrading your marketing campaign will be most beneficial especially if you incorporate the use of social media. With Facebook Advertising, any law firm can thrive and grow its online presence to higher level. Through these tips, it will be that much easier to understand how to work with Facebook Ads.
As long as you have a solid idea of your branding and what you represent, then you can tackle Facebook Advertising with ease. Especially with these Facebook Ads tips to help you.