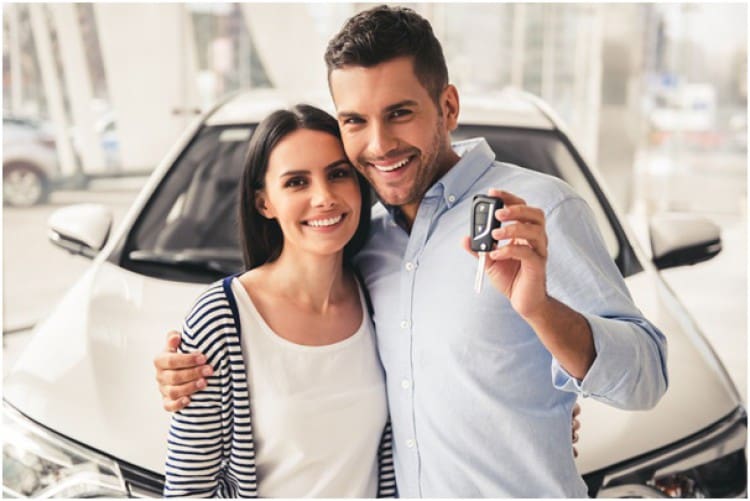 Upgrading your current vehicle or buying a new car is always an exciting experience. Visiting the dealerships, flicking through the classifieds and checking out what's on offer usually take some time. It's important to inspect any potential purchase in detail and take it for a test-drive to see how it feels. However, once you get behind the wheel of a car that drives well and looks great, the next thing you will need to do is secure financing for your new vehicle.
Understanding the intricate details of financing a new car can make the entire car buying process much easier. By understanding financing, car buyers can avoid some of the pitfalls that go along with taking out a car loan and finalise the sale of the vehicle quickly. The last thing you want is to find your perfect car, only to end up with an interest rate that balloons or to secure the wrong type of financing that will end up costing you a lot more in the long run.
Let's take a closer look at what you should know before financing a new car.
Basics of Applying 
Before beginning the search for your new car, it's important that you understand the basics of car buying to ensure that you find the right car for you. One of the first things you need to do is to decide on a budget for your new vehicle. Having an idea of how much money you have to allocate toward the total cost of the car on a monthly basis will narrow down your choices and ultimately relieve a lot of financial pressure down the line. When you are drafting your budget, be sure to include insurance premiums, fuel, and car maintenance in your monthly payments.
It's also important to ensure you have everything that you need in order to apply for a loan. While most loan providers usually ask for income/employment verification and to review your credit score, others might ask for other additional information. Also, it's important that prospective car buyers become familiar with standard loan terms and formulas used to calculate the payment so that you are informed when you visit the bank.
Understanding Interest 
One of the most important things you need to understand in financing a vehicle is the interest that will be charged every month for borrowing the money. Most banks set the interest rate based on the market and the rate can also change based on your application. Also, the average loan might be a fixed or variable rate loan. Each has its advantages, but with fixed-rate loans, the monthly payment is consistent. Variable rates, on the other hand, can cause a payment to balloon if the interest rates suddenly rise drastically.
The Importance of Credit 
Your credit history is vital because it is the only way the lender can weigh up the risk of lending you money. If the credit file and score reflects good payment history, then lenders can pretty much guarantee that the borrower will make good on the loan. This report also tells lenders how much you can actually borrow, which is important in helping narrow down your vehicle choices.
Lending Sources 
Car buyers no longer have to spend hours at the dealership hashing out their contracts. Nowadays, you can seek funding from a number of sources including credit unions, traditional banks, and online financing sources. Take some time to shop around to find the most competitive interest rate you can and get the best deal possible. With modern financing, the car-buying experience is made much more and once you have a pre-approval letter, you can start looking at cars with an intention to buy, knowing your financing is secured.
Secure Car Financing With Confidence 
These are just a few considerations to keep in mind when seeking financing for your new car. With the right financing, you will have the freedom to choose from a wide variety of vehicles but it's crucial to first understand the responsibilities of financing a new car to avoid a financial mess down the line. Knowing what is involved in financing a new car will help you to make the right decision when it comes to buying your new car and allow you to drive off in your new car in no time at all.