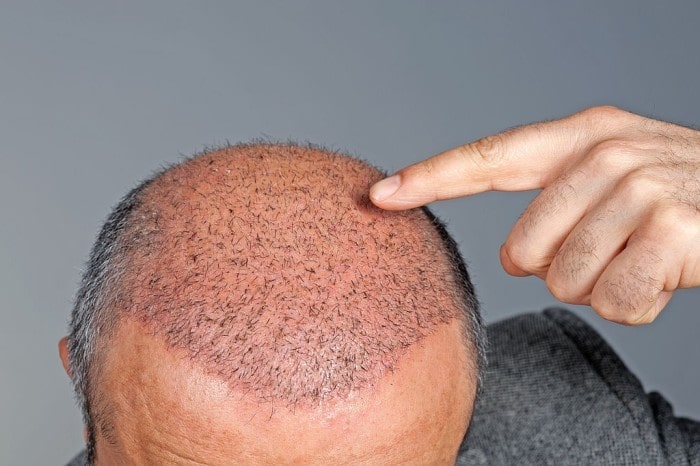 FUE hair transplant (Follicular Unit Extraction) has very much helped people who want to restore their lost hair. This procedure involves removing donor hair from either back of the scalp to be transplanted in the areas where there is hair loss.
The best thing about FUE hair transplant is surgeons use micro punches to extract and move single follicles. This will leave absolutely no sign of hair extraction. This procedure is safe and has minimal side effects like small white scars from where the filicides were extracted.
The following are the facts you should know about FUE hair transplant
The Cost
FUE hair transplant cost varies from the person and different clinics; hence it is not fixed. The variation is due to the following important factors.
Several grafts are required; mainly, this factor decides the procedure's cost. In this case, you will find most clinics charging their clients based on the number of hair grafts extracted. The number of grafts will be determined by the amount of hair loss the client is determined to restore. The client who has lost a lot of hair, let's say NW6 and above, will have to pay more than one who has less hair fixing.
The method used in harvesting hair; the FUT method is less tiring than FUE; hence it affects the cost. During the FUE transplant, some clinics may use automated tools that make work easier. This will automatically reduce the cost. Other clinics may prefer to harvest grafts manually hence high costs.
Clinic's reputation; most known clinics charge higher compare to upcoming ones. Always understand that this procedure can change your life, so choose well.
The Age for Hair Transplant
FUE hair transplant has no set age. But it would help if you mostly considered future hair loss since that can happen. You can be bald or have receding hairline at any stage of your life. Unfortunately, men start losing hair at a very early. And the process worsens as time goes on.
There is a higher possibility that if you start a hair transplant procedure at a young age, the hair loss will continue. In this case, it will make the hair transplant procedure futile. Therefore, clients with the age of 25 and above are preferred for the procedure since this makes it easier for the surgeons to predict the hair loss pattern.
Choosing the Right Clinic
Research the clinic you want to commit to. Please do this by looking at the testimonials on their website as well as their social media handles. Look through their history and photos of the people who underwent the transplant and became successful. Before committing to any FUE procedure, ask around since personal experience is the best. It would help if you also understood that no clinic is perfect with a clean record. But all you can do is rationalize the good versus the bad cases.
The Number of Grafts to be Done in a Day
This is a major issue to consider during the FUE hair transplant procedure. Extracting many grafts per day will not be a good idea. Since it will permanently damage the donor area. The future hair growth in the damaged area will be sparse. In this case, it will not sustain any other hair transplant if anything goes wrong in the previous procedure.
The extraction of a small number of grafts in a day is advisable. Because this will allow the surgeon to take his time while performing the procedure, it will also help reduce the risks of damaging the donor areas and hair follicles.
Manual or Motorized FUE Hair Transplant
Due to advanced technology, FUE hair transplant can be done using automated devices. These devices are very innovative. They can reduce the amount of time used to complete the procedure. However, the machines have a negative effect. This is because they minimize the surgeon's experience during the procedure. The surgeon is not able to control the FUE procedure to his or her level best.
The machine can also damage the hair follicles due to its rotating action. It is always advisable to use a manual instead of a motorized. It would help if you also remembered that this procedure is long-term, so shortcuts are not a wise take.
Use of Magnification Loupes
For a successful FUE procedure, magnification loupes are essential. These loupes will allow the surgeon to extract small grafts and implant them in the area where there is hair loss. It also enables the technician to visualize the hair-bearing tissue. If the clinics you selected don't use the magnification loupes, drop them.
Risks and Complications of FUE Hair Transplant
FUE hair transplant has minimal risks compared to other surgeries. Complications such as pain, infection, scarring, numbness, and loss of blood are reduced. There are some complications associated with FUE hair transplant. These include; follicular damage, the patchy hairline's appearance, and the possibility of depleted donor areas. To avoid this, do your research carefully and find the best clinic.
FUE or FUT
These hair transplant procedures are almost similar. The difference comes in during the extraction of follicles. The skin will be cut from the back of your head for hair to be extracted from the tissue in FUT. While in FUE, it involves the extraction of small hair holes over the scalp. It would help if you always considered FUE since it is easier than FUT.
Follow Up
After the FUE hair plant surgery is completed, you should be given some instructions. These will be:
You should be mild to your scalp and wash it two times a day
Not use any dyes on your hair for a few weeks 4 to 5.
For a few weeks make sure to avoid alcohol and smoking.
Not to expose yourself to sunlight for a month.
Lastly, to have your normal haircut after three weeks. Make sure to follow these instructions.
Conclusion
FUE hair transplant has become popular in the medical field. The fact that a patient leaves the clinic without any scars is very exciting. Most people will prefer FUE against other types because they will not have scars. The patient is able to recover quickly and continue with normal activities. If you are considering an FUE hair transplant, make sure to understand all the above-stated aspects.