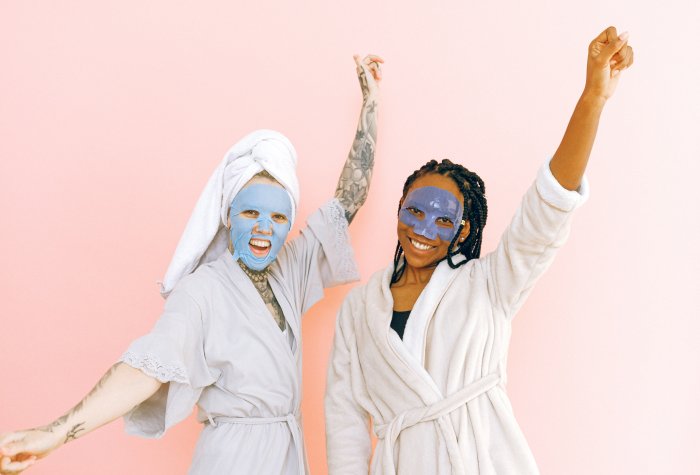 Does your skin often act up with breakouts or dryness? Perhaps you're noticing uneven skin tone, too? Skin problems like these could happen even if you religiously clean your skin.
Instead of letting your skin woes ruin your day and make you feel bad, you may want to check if you're doing a complete skincare routine. It could be that you're missing an essential step in your daily regimen, or you need to make changes to the products that you're using because their skincare ingredients may not be doing its job properly for you.
Remember that proper and consistent skincare routine is all you need to bring back the glow and healthy state of the largest organ in your body.
Using Facial Masks to Care for Your Skin
Facial masks offer several benefits for your skin. They help hydrate your skin, remove excess oils and other impurities, and minimize pores. These can also give a soothing relief to sensitive or sunburned skin. What's more, facial masks work incredibly fast, which is why it's common for the beauty-conscious to use a face mask as a skincare treatment on the eve of an important social gathering.
You can even do your own face mask using things at home, such as the ingredients you have in your kitchen. Mix the right ingredients and, presto, you have a homemade face mask to treat common skin problems—no need to waste time or money going out to a skin clinic or beauty shop!
6 DIY Facial Masks You Can Try
Depending on your skin type, here are easy-to-prepare face masks you can create right in the comforts of your home:
If you have dry skin: Honey and avocado mask
Dry skin needs some good hydration, which both honey and avocado can give. Honey hydrates skin by drawing water to the surface of the skin, while the natural oils in avocado give it its hydrating power. If you don't have avocado in your kitchen, you can use other natural oils like argan, jojoba, olive, or grapeseed.
How to make the mask:
Mash 1/4 avocado with 1 tsp honey or substitute oil of your choice.
Spread the mask evenly on your face. Leave for 15 to 20 minutes.
Rinse with warm water.
If you have oily or acne-prone skin: Blueberry-yogurt-honey mask
Excess oil and bacteria are some of the main culprits of acne, so you need a mask with ingredients that fight them, such as alpha hydroxyl acids (AHAs). AHAs are chemical compounds that help in gently removing dead skin cells on your face. In this face mask recipe, blueberry and yogurt act as sources of AHAs, while honey serves as an anti-bacterial and anti-inflammatory solution.
How to make the mask:
Mash 1/3 cup of blueberries and mix it with 2 tbsp yogurt, 1 tbsp flour to give the mask its structure, and 1 tsp honey.
Spread the mask evenly on your face. Leave for 15 to 20 minutes.
Rinse with warm water.
If you have sensitive skin: Cucumber-honey-black tea mask
Sensitive skin needs simple, light, and natural ingredients—like the ones in this recipe—to prevent any irritation. Aside from cucumber, honey, and black tea, you can add 1 to 2 drops of any essential oil of your choice. You may choose lavender, calendula, or sandalwood for its anti-inflammatory properties.
Pro tip: If you're worried that your skin will react to an ingredient, test it first on the inside of your forearm.
How to make the mask:
Cut a baby cucumber into thin slices. Set these aside.
Soak black tea in 1 cup of hot water for about 5 minutes.
Add 1 tbsp honey, stirring it until dissolved.
Add the cucumber slices and let these soak for 10 minutes or so.
Optional: Add a drop or two of essential oil.
Scoop the cucumber slices from the pot. Place them evenly on your face and leave on for 10 to 20 minutes before removing them.
Rinse with warm water.
If you have prone-to-redness skin: Matcha and aloe vera mask
To prevent skin inflammation, use this matcha-and-aloe-vera face mask recipe. Green tea or matcha has caffeine that helps in shrinking the blood vessels on your face temporarily, which results in reduced redness of your skin.
How to make the mask:
Just stir 1 tsp each of matcha green tea and aloe vera.
Spread the mask evenly on your face.
Leave it on for 10 to 15 minutes before rinsing.
If you have dull skin: Oat-honey-banana mask
What your dull skin needs is exfoliation, which you can get from natural exfoliants like oats. Oats are effective in getting rid of dead skin cells that give your face a dull appearance. As for banana, this fruit has moisturizing and skin brightening properties. It also adds thickness to the mask.
You may also add yogurt into the mix to boost exfoliation since it has AHA lactic acid.
How to make the mask:
Mash together 2 tbsp raw oats, 1 tsp honey, and half a banana.
Optional: Add 1 tsp full-fat yogurt.
Rub the mask in a circular motion on damp skin for a few minutes.
Rinse off with warm water. Don't forget to moisturize.
If you have combination skin: Green herb and yogurt mask
You have combination skin when your T-zone area (forehead, nose, and chin) tends to be oily, while the area around the cheeks appears dry.
This face mask recipe can do two things for your combination skin, namely, add glow to your dry skin while soothing any possible irritation. Yogurt acts as an exfoliant, while herbs help in minimizing inflammation.
How to make the mask:
Add a few tablespoons of plain, full-fat yogurt, plus a handful of fresh mint and chamomile into a food processor. If you don't have a food processor, grind up the herbs in a mortar and pestle and combine them with yogurt.
Blend the ingredients until smooth.
Spread evenly over your face.
Leave the mask on for 15 to 20 minutes before rinsing with warm water.
Try These Face Masks at Home!
Homemade facial masks can give your skin the boost it needs to look and feel clean, healthy, and radiant. They're also cost-effective and convenient to make! Just make sure first to check how your skin reacts to the ingredients and to use the right ingredients to complement your skin type.
Author Bio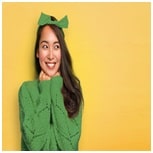 Penelope is a content marketing professional for Garnier, a skincare brand that aims to help women express their natural beauty and offers a natural way to skin so healthy that it glows. She is passionate about skincare and is an advocate of sustainability and natural ingredients. In her free time, she loves to travel, listen to music, spend time with her friends, and discover new skills.