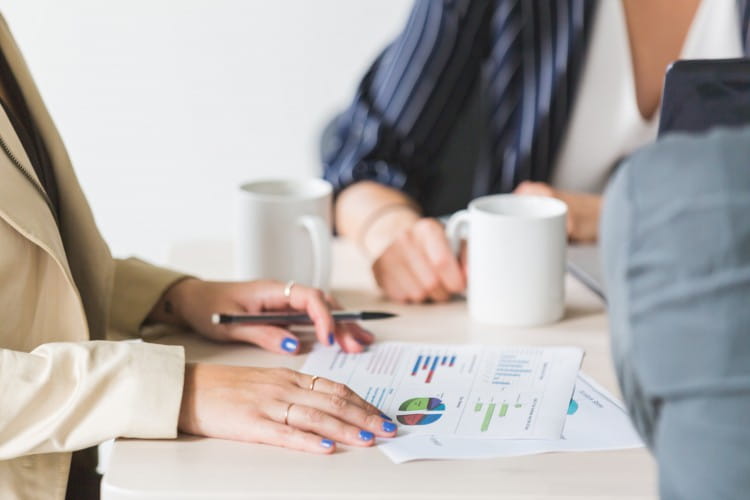 When you're just starting out, your small business probably does not have a lot of employees. The chances are that you are performing a lot of roles, from being the accountant and bookkeeper to being the manager. Once your company starts growing, you will have to hire more people accordingly, for all sorts of jobs.
One of those people should be a controller. A controller is an employee responsible for all activities related to accounting. In smaller companies, like yours, they report to the CEO directly, which in most cases means you. They are the person you should turn to for all accounting-related questions, and that will means that all your finances will be centralized.
Do you need a controller?
The first thing you have to do is decide whether you really need a controller. Is your company big enough that you need someone to supervise all your finances? Is the extra expense worth the benefits? If the answer to these questions is no, you should consider relying on your bookkeeper for the time being. However, if you feel like you do need a controller, but think you cannot afford one full-time, turn to outsourcing.
Managing cash flow
While you might think that this is something that you should be doing, leaving day-to-day accounting to your controller is the best course of action. That way, you will have more time to deal with other aspects of running a business. Controllers are well-versed in payroll processing, managing cash flow and accounts payable and receivable.
They will find cost savings
Seeing as how a controller's job is to work on your company's profitability, they will constantly be looking at your expenses and searching for ways to save you some money. For example, they will look into your freight and insurance costs. If they see a way to shave a few percent from your current deal, they will do everything in their power to make that happen. Furthermore, they will see whether there are too many workers in certain departments and whether there is any unnecessary overtime.
Reporting on your finances
When you hire a controller, you know exactly who to turn to when you have questions concerning your finances. You will not have to go through several employees to get an overall picture. The controller's role is to constantly supervise the situation and react in time before any major problems occur. That way, you will always be in the loop.
Protecting your assets
Controllers can also manage your long-term equipment and property. Seeing as how the building your offices are in, mechanical and office equipment and furniture are not something that can be easily liquidated, controllers are also responsible for protecting these assets. If you ever find yourself in a situation where you have to file for insolvency, experts from DW Advisory will work with you to find the best solution.
Developing your accounting department
In case you were your own accountant in the beginning, having a whole department devoted to accounting might seem like too much. However, if your business is booming, this is a necessity. Having a competent controller overseeing things will ensure you have a well-organized and developed department.
Establishing accounting policies and procedures
With a new department, you have to set some ground rules. If your goal is to expand and continue to be successful, you have to develop policies and procedures. They will change and evolve as your company grows, but your controller will be right there to handle it.
Data entry supervision
It is important for you to keep in mind that a controller is not in charge of entering data. You will still have bookkeepers and other staff who will perform this task. The controller's job is to supervise them. They are there to make sure everything runs smoothly. Having a controller present means that the process of data entry will be accurate and fast.
New software implementation
Controllers are usually very aware of new technology and they will instruct your workers which applications and tools are best for certain jobs. New software packages are coming out on a regular basis, and in order for your business to be able to keep up, you have to implement them. A good controller will always be there to direct and advise your employees.
Assistance with HR tasks
As your company grows, your human resources department might be overwhelmed with work. In order to keep everything under control, your controller should overlook this aspect of the company as well. They can make sure everyone's benefits, 401(k) plans and other files are managed properly and not overlooked.
Finding a good controller can help your company in many ways as we showed you above. If you believe your company is big enough to require one, do not hesitate to hire them as you will get to experience plenty of benefits.