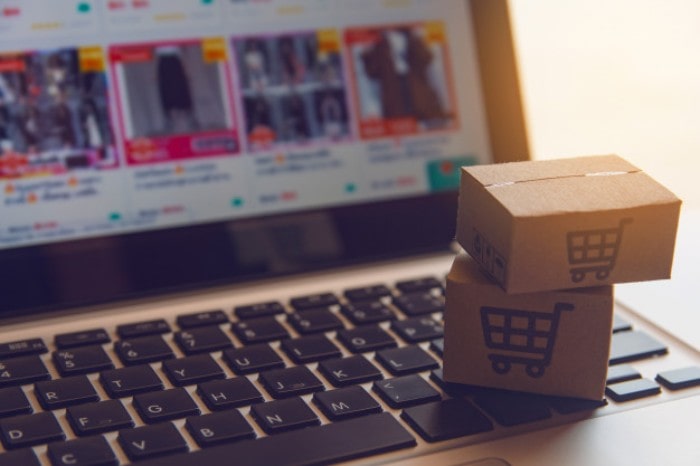 2020 went by under the motto "Keep your distance to stay safe". Covid-19 was and still continues to be a major influential factor in regards to how businesses function. While on-site offices slowly return to life, online-based companies remain one of the few thriving sectors during the pandemic. Being a digital business, many functional aspects of eCommerce rely on stable online platforms and custom software.
Working in a bespoke software development company with experience in major sectors such as eCommerce, logistics, healthcare, aviation, banking etc., has shown me that tailor-made software solutions help clients move forward even in challenging times. In fact, knowing that you have a reliable partner on your side makes it so much easier to go through the initial stages of adaptations in the new business circumstances.
During Covid-provoked lockdowns both B2B and B2C eCommerce businesses experienced severe delays. Still, when the restrictions eased, the whole sector managed to adapt quickly and answer to customers' increased demands. New online consumer behaviour trends confirm that eCommerce opts for an omnichannel (multiple channels) sales approach more than ever. Choosing such a strategy gives executives and business owners the valuable insights they need to personalise their products and services so that they appeal to potential customers. But with Covid changing our lives, the rules of the game became even more complex. Let's see how eCommerce was affected by the pandemic outbreak and how it will develop in the next years.
1. Accelerated Digital Consumption
The pandemic has forced the population to live in isolation and avoid crowded places. People had to learn to order everything online and to work remotely and in virtual teams. Children are taught via Zoom, fitness studios offer virtual courses, restaurants and cafés only deliver and provide pick-up services, and new films are not published in the cinema but on streaming services online. Basically, every company has had to rethink and fundamentally reorganise either their business model or the way they work, which is accelerating the digital revolution. With enhanced digital transformation and many retailers closing their stores, eCommerce is expected to increase digital revenue in the long term significantly.
Of course, these new opportunities come with certain drawbacks, e.g. there are still people worldwide that have no access to the Internet. As a result, many Internet latecomers, especially the elderly, will have difficulty coping with all the rapid digital changes influencing us. Many people are likely to give up their remaining resistance to digital technologies because they want to continue purchasing products, communicating with family and friends, or working remotely without too much trouble. The state-mandated isolation is even more difficult to endure without the advantages of the Internet and digitisation. For these reasons, one can expect the numbers to show a significant increase in Internet usage as well as broadband installations and upgrades. It's a one-way trend.
2. Rapid Transition from Physical Shopping to eCommerce
A survey by IBM shows that Covid acted as a powerful accelerator for eCommerce, and it was the reason behind why the branch fast-forwarded five years in development in less than a year. In the late-moving Internet markets such as Central, Southern and Eastern Europe, the corona crisis did not lead to gradual market penetration, rather the population was more or less forced to use eCommerce. This is not a short-term phenomenon because, in a world where people have to stay at home, there is little choice other than online shopping. In particular, many older people, who as a risk group have to shield themselves particularly strongly, would hardly have dealt with digital applications under normal circumstances.
As a result, many of these late entrants are experiencing the benefits of eCommerce for the first time, and certainly not for the last time. In retrospect, many will see their old weekly shopping habits as unnecessary drudgery, a holdover from a past life of too much uncomfortable manual labour. Similar to beating carpets or scrubbing laundry. Even after the pandemic's height, people will probably be used to avoiding large gatherings, only travelling when it is absolutely necessary to have fun at home, shop online, and more. That leads to the increased need for international eCommerce support that will be able to endure the flexibility and speed of changes. Topics such as private data security, a higher degree of personalisation, new trade policies will be more relevant in the years to come.
3. Trends Towards More Automatisation and Online Payments
Currently, one of the major barriers to eCommerce is the fact that many people still find it hard to trust digital payment methods as they grew up in a world of cash and physical currency. Traditionally, older generations are often sceptical about cashless online payment methods. Given that some of the most economically developed regions, such as North America and Europe, have ageing populations, it is not surprising that the elderly people will be latecomers in digital payments.
For example, the European Central Bank states that even though cash is still the most popular payment method for in-person retail payments, the corona crisis has accelerated the use of digital payment options. Of course, this has an impact on digital and cashless eCommerce. During the pandemic, physical money is seen as a health risk factor – countless hands are touching paper and coins. Even card payments involve risks of carrying the virus because many people are touching the POS terminals. A coronavirus survey report by Ecommerce Europe published the results on 21 January 2021, and they declare that the vast majority of businesses agree that Covid positively affected eCommerce across Europe.
Although consequential, the rapid enforcement of digital commerce is said to determine the near future of the whole sector. For instance, respondents noted that they expect a steady definitive increase in eCommerce sales in 2021, which raises hopes that digital shopping will not just pass us by like most trends but will continue to grow even in a post-Covid world. It is also interesting to state that almost all European countries, with the exception of Greece, have gone through changes in perceptions towards eCommerce during the health crisis. Most of the EU countries reported that there was both a positive public perception and a favourable political perception of eCommerce as a digital disrupting industry. So, as it turns out Covid did more than facilitate eCommerce, it also changed our perceptions towards it for the better.