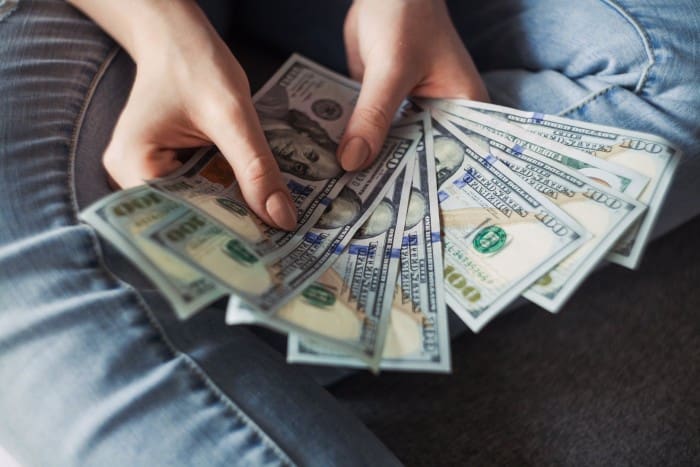 Payday loans are a popular option for people looking to cover an emergency expense. After all, not everybody has enough savings to deal with these situations themselves. So, it only makes sense to look for help.
Well, with so many finance options available online these days, consumers are more spoilt for choice than ever.
With finance products especially, it is important you know what you're getting yourself into.
So, if you're thinking of applying for payday loans online, don't go anywhere.
What are payday loans?
Payday loans are small short term loans that can be applied for in minutes and potentially accessed the same day. Moreover, these loans usually have relatively open criteria, meaning people barred from traditional finance may be able to access them.
Because they are high-risk loans, payday lenders often charge higher rates and fees than other lending institutions.
How do payday loans work? 
Let's say your car has broken down. However, you have an interview for a new job in a week and need your car to get there. Obviously, you need to come up with the money for the mechanic in time. This can be difficult, especially if you have poor credit history.
This is where instant payday loans may be handy.
Applying is usually done online and is relatively straightforward. Simply follow the instructions at each step to apply.
After you submit your application, you may be able to expect an outcome within an hour. If a lender approves you, you might get the cash in your account by the end of the day.
Finally, repayments are often made via direct debit.
What do I need to qualify?
Another draw card for payday lenders is their open eligibility criteria. While traditional lenders like banks and credit unions may pick through your application with a fine-tooth come, payday lenders are often much more accepting.
Generally, to qualify for a payday loan, you only need to meet very basic criteria. While lenders may vary in what they expect, the typical payday loan application calls for:
An active personal bank account
Proof of income
Identification
In general, payday lenders will look to confirm you earn a regular income that is sufficient to cover your normal expenses as well as your new repayments. This is why lenders will often require proof of income, like bank statements. Lenders then use these bank statements to gauge your borrowing power.
Will they check my credit score? 
As you may have gathered, it's easier to qualify for a payday loan than many other traditional forms of credit. One key aspect of this easy approval is most payday lenders will not consider your credit history when assessing your application.
More specifically, no credit check lenders will not request a copy of your credit file from a credit-reporting agency. Instead, they'll base their assessment on your income and expenses.
Why was my application denied? 
There is a myriad of different reasons as to why your application was denied. After all, applications are assessed usually on a case-by-case basis.
In other words, one consumer may have been rejected due to a recent bankruptcy. On the other hand, another consumer might be declined because they simply do not earn sufficient income.
If you are denied, you can get in contact with the lender in question for more information.
Are payday loans risky?
Just like any form of credit, payday loans present a level of risk.
Keep in mind, however, payday loans generally come with high fees and rates, so mismanaging your loan may leave you in a tight financial position.
If you endeavour to repay your loan according to your contract, there shouldn't be any nasty surprises. In other words, you will repay what you expected to repay.
If, however, you begin missing payments, the penalty and late fees can quickly cause the total cost of your loan to skyrocket. Moreover, if you default on your loan, your credit score may take a significant knock.
In the worst cases, people will continually take out new loans to cover old ones. This simply leads to a debt spiral, which may ultimately end in bankruptcy.
Just as you should with any form of credit, always do your research and consider your options before applying for a payday loan.
Are payday loans a good idea? 
It depends; in many situations, a payday loan may be useful. However, there are also plenty of situations where a loan may not be a great option.
In general, a payday loan may be a good idea if:
It fulfils your financial needs and objectives; and
You can afford your repayments within your normal budget.
In short, always be aware that payday loans have a cost. While they may seem like an instant-fix, you will still need to repay the principal plus interest in the coming weeks or months. As a result, payday loans should not be taken out frivolously.