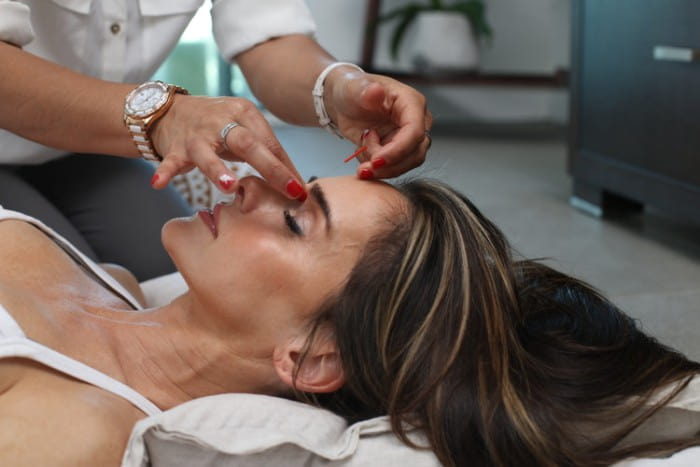 Facial treatment is most probably the simplest treatment to perform at home as it only requires the usage of your hands. So, getting off a routine facial should be a part of the custom skin care management plan of most of the people. But, it usually requires determination of how often it depends on a variety of factors.
Often, you have experienced an hour of the pampering bliss. The highlights again included a gentle massage, the hydrating masque and also the warm steam. With the help of this particular facial treatment procedure, you cannot deny that your face will glow.
So, you may be much existed to book your next appointment but, you need to time it just right. Unfortunately, there is not the presence of a perfect cycle which should be followed by everyone. This is because the period of time mainly between the facials is determined by your age, skin type, your environment and what you hope to achieve.
Here are given some of the best tips which will help you understand how often you should get a facial.
The General Recommendation
Most of the skin care specialists also recommend that the people should opt for a professional facial about three to four weeks. This is the time which is required by your skin to move through the full life cycle of exfoliation and also skin cell growth.
A facial preferably helps in this particular process. So, this particular treatment will contribute to keeping your skin clear, clean and also toned. By having one every three to four weeks generally helps in the maintenance of the beautiful glow all month long.
Acne Prone Skin And Facials
There are many people who usually experience frequent breakouts or sometimes tend to have oilier skin. In this case, it is essential to have a facial more often and is recommended during the acne flares.
All you need to come in every two weeks in order to clear your skin and thereby bringing it to a healthier place. The acne also goes away as the skin calms down. Apart from that, the period of time between the facials can again be stretched back out.
Infrequent Facials
You may probably have the best of the intentions to care for your skin in accordance with the recommended guidelines. But, in case you are unable to come in for a facial every three to four weeks, you should aim to come in at least once a season.
Sun damage or breakouts can also be sometimes occurred by the humidity and sun in the warmer months. All you need is to consult a skin care specialist at least four times a year. This will again help you to protect from the seasonal exposure and also arm your skin to take on the elements.
Frequent Facials
In spite of the usefulness of facial, sometimes it can negatively affect the skin. This occurs in case you are not properly following the important guidelines that are in place for treating a specific skin issue which you are experiencing. You need to see your esthetician more than every two or three weeks which can again contribute to having an opposite effect on your skin.
During your next facial, you preferably need to ensure the creation of a healthy skin care routine. An esthetician is basically a licensed professional who possesses the necessary experience and also training in order to understand the specific needs of your skin.
You also need to discuss with your esthetician in order to get the most out of every treatment. They will suggest you an ideal facial schedule and also what beauty regiment is needed to be followed at home for the purpose of maintaining your skin in-between appointments.
Interesting Facts Regarding Facials
Facials are generally considered to be one of the most misunderstood beauty rituals out there. But as they are pricey and so, the treatments are rarely thought of as an essential part of a healthy skincare routine. So, it is often seen as ineffective or unnecessary.
But, regular visiting of the aesthetician should be thought as one of the most important parts of any glowing skin regimen.
When it comes to attending a special occasion like anniversaries, weddings, reunions, birthdays and other parties, most of the people whether men and women, start paying attention to their hair and skin. In order to look their best, women are also going out of their way in their beauty regime.
This helps to address every little beauty issue to be able to flaunt a flawless skin. But, most of the time, we usually tend to ignore the basic skin care practices and also think that it is right to do so.
Some people also consider facial when it preferably comes to the basics of skin care. One can suffer from the lackluster skin and also its degeneration in today's time with both the rising stress levels and pollution. This is why it is very much important to pay appropriate attention to the skin and also take care of it.
Conclusion
So, it is evident from the above section that one should essentially include facial in their schedule due to the increasing levels of pollution which are causing damage to the skin. Also, the facials should not be considered as something which you could do once in a while or during a special occasion, but, it should be made an essential and regular part of your beauty regime.
Along with that, a facial is also necessary for the people of all ages whether you are in the twenties or forties or fifties.
Author Bio
Shireen Mustafa is a facial treatment expert in Philadelphia specializing in different skin care therapies for acne, blemishes, fine lines, wrinkles, sun damage, dry skin, etc.